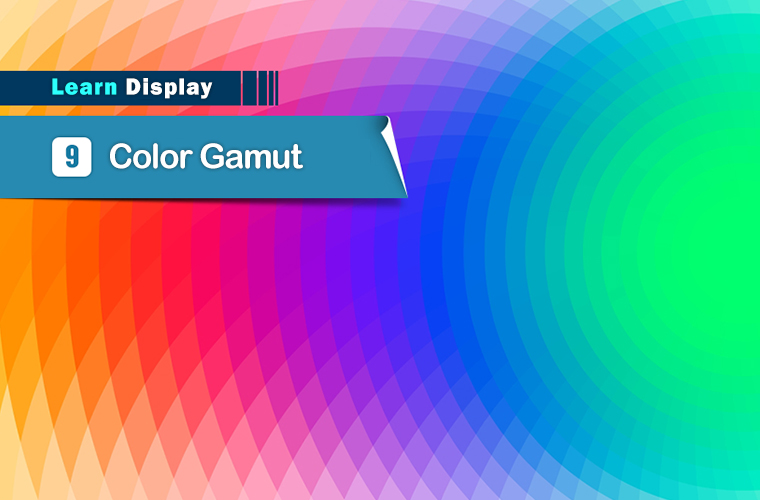 With regard to display technology, the color gamut is also known as color reproduction range or color spectrum. It describes a range of actual colors a screen can reproduce in quantifiable data. So it indicates the range of colors representable on display.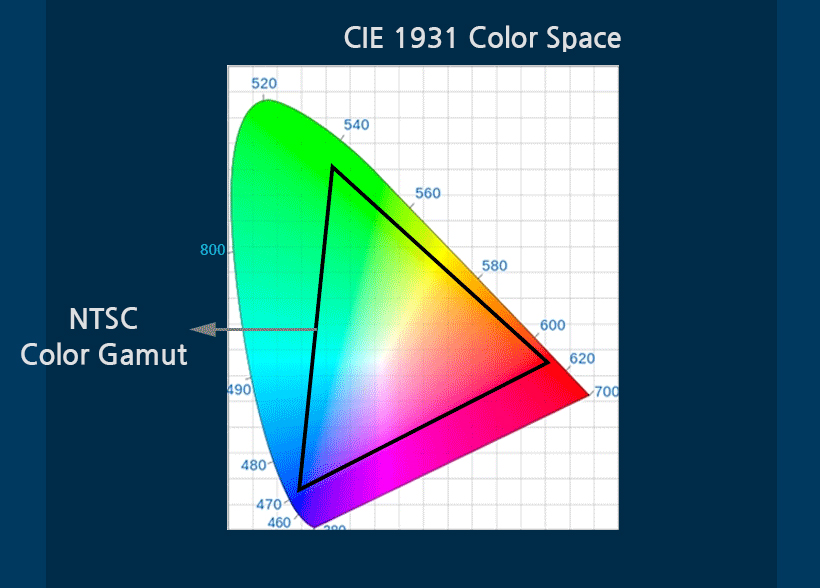 In general, the color gamut is expressed as the percentage based on color standards plotted on the CIE chromaticity diagram, such as sRGB, Adobe RGB, and DCI-P3.
Color gamut (color space, color representation rage) is a standard for quantifying properties of colors that can be accurately reproduced on a display.
Color gamut maps a range of colors representable on a display in percentage based on color spaces in the CIE standard colorimetric systems such as NTSC, sRGB, and DCI-P3.
For example, if a display meets DCI-P3 100% coverage, it means that a display is covering the DCI-P3 color gamut 100% or more and it can represent all kinds of colors in the standard of color gamut.