Our Mission
Enrich connections through technology
We believe that technology should nurture genuine connections among people
and create only the best display experience.
Our Vision
Display beyond imagination
We are committed to unleashing all possibilities with our future-oriented technology.

Core Values
What we need to focus on
We focus on three values that help us reach the vision 'Display beyond Imagination'.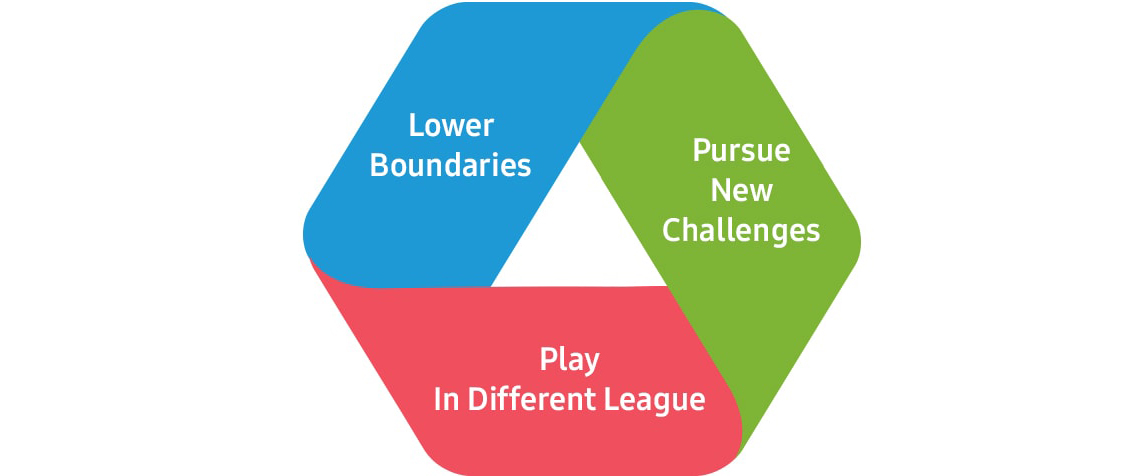 Our Products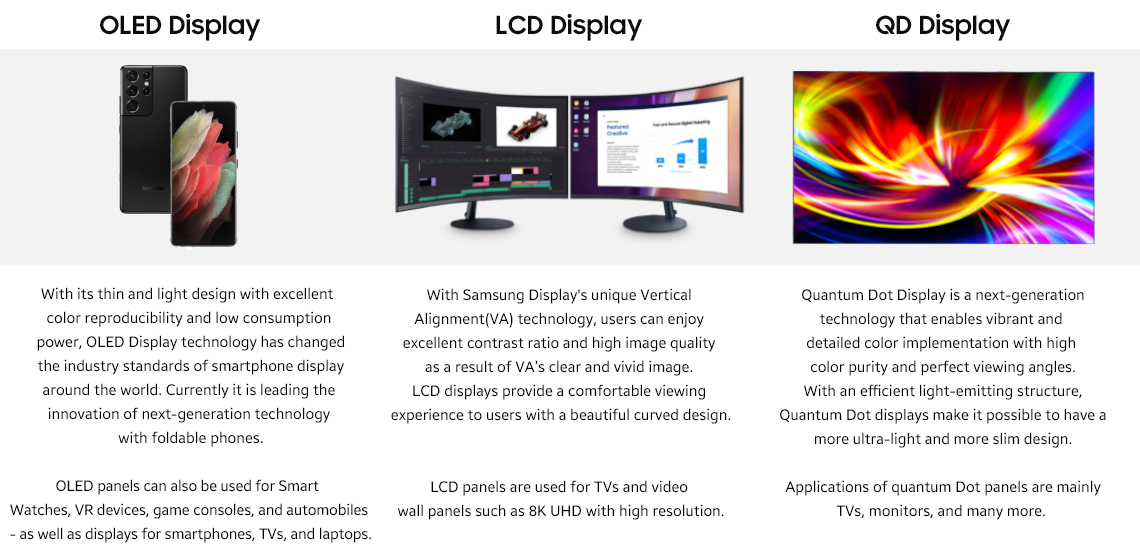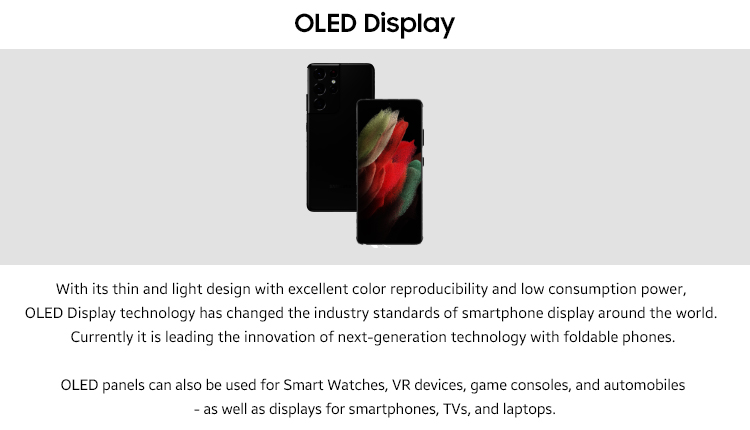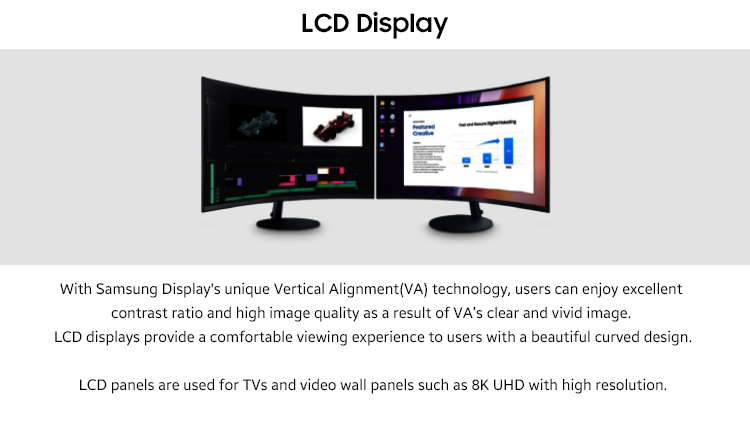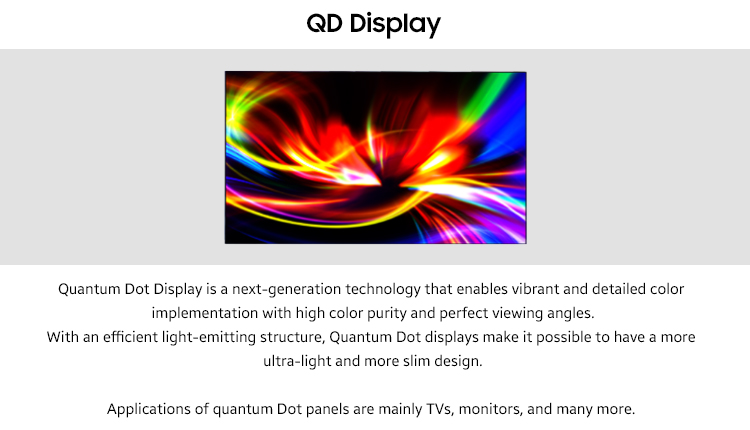 Global Networks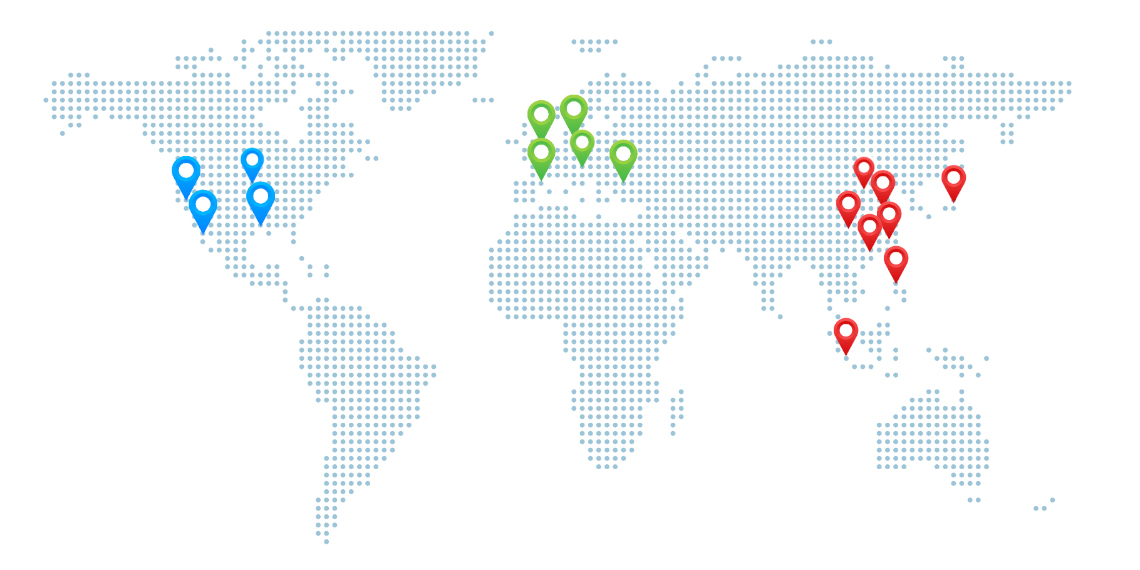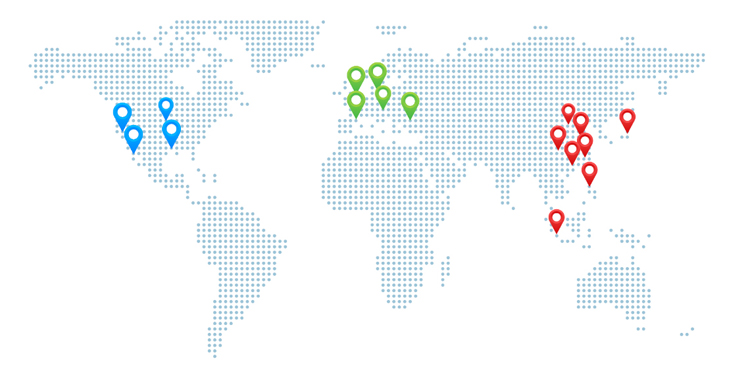 Headquarters: 1, Samsung-ro, Giheung-gu, Yongin-si, Gyeonggi-Do, Korea 17113
Headquartered in South Korea, with a range of large-scale facilities,
Samsung Display has production plants in China, Vietnam and India,
and operates sales offices in nine countries worldwide.
History
SEP 2020

Commercialization of 1.4R foldable OLEDs
AUG 2020

Commercialization of Adaptive Frequency Technology
JUL 2020

QD Facility Import
FEB 2020

Commercialization of UTG technology for foldable
DEC 2019

Developed the world's first 23.6″
1000R high curvature curved monitor
MAY 2019

World's first development of 55" QUHD TV
(65" 135ppi, 55" 160ppi)
JUL 2019

QD Facility Import
FEB 2019

Mass production of 15.6" UHD OLED displays
OCT 2018

Produced 65-inch UHD Video Wall
SEP 2018

Mass produced E-mirror for vehicle
AUG 2018

Produced a total of two billion AMOLED
JUN 2018

Mass produced world's first 120Hz 8K TVs (Sep)
65-inch, 75-inch (Jun)
JUL 2017

Mass production of smartphone
display panel with trench structure
JUN 2017

Mass production of first Curved LCD panels
for PC monitors with a commanding
32:9 viewing area
MAY 2017

Developed working prototype of
world's first Stretchable OLED panel (9.1")
JAN 2017

Mass production of world's first 120Hz 8K TVs (Sep)
65-inch, 75-inch (Jun)
DEC 2016

Ranked the largest producer
of ultra-large 65" LCD panels
FEB 2016

Produced a total of one billion AMOLED panels
JAN 2016

Mass production of the world's first
quad edge display panel
SEP 2015

Mass production of a circular OLED
display for smartwatches
JUN 2015

Developed the world's first 55-inch
Tranparent OLED panels
FEB 2015

Mass production of the world's first
dual edge display panel
AUG 2014

Mass production of the world's first
curved edge display panel
JUN 2014

Mass production of the world's first
QHD Super AMOLED display panel
FEB 2014

Mass produced the world's first
flexible display panel for wearable devices
OCT 2013

Operation of the 8th Generation
LCD production line in Suzhou, China
JUL 2013

Produced a total of four
hundred million AMOLED display
JAN 2013

Mass produced 85-inch UHD TV display panel,
Developed 55-inch TV AMOLED for the first time
in the world
JUL 2012

Established Samsung Display
JAN 2012

Mass production of 46-inch
transparent LCD panel for the first time
in the display industry
NOV 2011

Ranked the top in
small and medium displays field in the world
(Obtained more than 20% of share)
SEP 2011

Developed HD Super AMOLED
for the first time in the world
JUN 2011

Established joint firm with Ube Kosan(Japan)
MAY 2011

Operated the biggest 5.5 Generation AMOLED line
for the first time in the world
Started business in China
(Started SSL corporation LCD line at Suzhou)
MAR 2011

Mass-produced 22-inch transparent TFT-LCD panel
for the first time in the world
DEC 2010

World's first development of Super PLS
NOV 2010

World's first developed 70-inch Oxide TFT-LCD
Developed 4.5-inch flexible AMOLED for the first time
in the world
JUN 2010

World's first development of Super AMOLED panels
MAY 2010

World's first mass production of 9.7-inch touch
all-in-one AMOLED
World's first developed 19-inch transparent AMOLED
MAR 2010

Mass-produced 43-inch super-wide TFT-LCD for PID
MAY 2010

Sold a total of five hundred million TFT-LCDs
JAN 2010

World's first mass-produced 3D TV 240Hz TFT-LCD
World's first developed large 14-inch transparent AMOLED
OCT 2009

Developed 30-inch 3D AMOLED TV that does not cause dizziness for the >first time in the world
JUN 2009

Developed 6.5-inch flexible AMOLED for the first time in the world
MAR 2009

Produced one million AMOLED on a monthly basis
FEB 2009

Started mass-producing 10.8mm ultra-slim TFT-LCD for the first time in the world (For LED TV)
OCT 2008

Started operating TFT-LCD at SELSK corporation in Slovakia
SEP 2008

Established Samsung Mobile Display (Expanded the business scope of AMOLED)
Mass-produced 240Hz TFT-LCD for the first time in the world
MAY 2008

Developed blue phase mode TFT-LCD
JAN 2008

Started mass-producing internally installed touch TFT-LCD for the first time in the world
DEC 2007

Developed the biggest 31-inch TV AMOLED in the world(Won an award from the president, the highest prize in the field of new management in Korea)
OCT 2007

Produced a total of three hundred million small and medium TFT-LCDs
Developed the thinnest(1cm) 40-inch
TFT-LCD for the first time in the world Mass produced AMOLED for the first time in the world
AUG 2007

Operated the eighth line of TFT-LCD Developed high resolution, 14.3-inch flexible display
JUN 2007

Started mass producing 70-inch TV TFT-LCD
APR 2007

Developed 24-inch LED applied TFT-LCD with 111% of color representation rate
JAN 2007

Developed real double side TFT-LCD for the first time in the world
NOV 2006

Developed the thinnest LCD in the world (0.82mm)
AUG 2006

Developed 3-inch VGA level TFT-LCD Developed 70-inch Full HD level TFT-LCD for the first time in the world
JUL 2006

Developed the thinnest Dual Slim AMOLED in the world
JUN 2006

Developed 3D AMOLED for the first time in the world
MAR 2006

Started mass-producing 7-inch one-chip WVGA TFT-LCD
JAN 2006

Operated the second line of TFT-LCD 7-2 Developed 4.3-inch WQVGA AMOLED for the first time in the world
AUG 2005

Started mass-producing 3.5-inch qVGA TFT-LCD for navigation
JUL 2005

Developed 2.0-inch QVGA AMOLED for the first time in the world
JUN 2005

Produced a total of one hundred million large-scaled TFT-LCD
MAY 2005

Developed the biggest 40-inch TV AMOLED in the world
APR 2005

Started focusing on AMOLED business (transfer control of OLED business to Samsung SDI)
MAR 2005

Developed the biggest 82-inch TFT-LCD Operated the biggest 7 Generation TFT-LCD line for the first time in the world
JAN 2005

Developed 5-inch transmissive >plastic TFT-LCD Developed the biggest 21-inch TV AMOLED
APR 2004

Renamed company from Samsung NEC Mobile Display to Samsung OLED
JUL 2004

ConclUHDed an agreement with Samsung Electronics-Sony as a joint venture of TFT-LCD (S-LCD Corporation)
NOV 2003

Developed the biggest 57-inch Full HD level TFT-LCD in the world
Invested in the mass production of 4.5 Generation AMOLED for the first time in the world
OCT 2003

Started mass-producing the sixth line of TFT-LCD 6
MAY 2003

Developed 4.1-inch QVGA AMOLED for the first time in the world
DEC 2002

Developed the biggest 54-inch TFT-LCD in the world Invested in the mass production of 4.5 Generation AMOLED for the first time in the world
OCT 2002

Developed the biggest 46-inch TFT-LCD in the world Started constructing SESL module line
SEP 2002

Started mass-producing mini-PC 5-inch TFT-LCD
Operated the fifth line of TFT-LCD
AUG 2002

Started mass-producing PMOLED
JUN 2002

Won the highest award from the president for technology of 40-inch LCD TV multimedia
FEB 2002

Established line for developing AMOLED
OCT 2001

Developed 2.20-inch Full-Color PMOLED for the first time in the world Developed the biggest 15.1-inch Full-Color AMOLED in the world
AUG 2001

Developed 40-inch TV TFT-LCD, Won an award from prime minister
JUN 2001

Developed 8.4-inch Full-Color AMOLED for the first time in the world
MAY 2001

Started mass-producing 2-inch qCIF TFT-LCD for the cell phone
JAN 2001

Established Samsung NEC Mobile Display Corporation (Began PMOLED business)
AUG 1999

Developed 16.5-inch SXGA+ TFT-LCD for laptop and PC
Produced a total of five million TFT-LCDs
JAN 1999

Developed 24-inch wide TFT-LCD for the first time in the world
DEC 1998

Developed 15-inch XVGA TFT-LCD with wide viewing angle (PVA mode)
AUG 1998

Ranked at the top for the share of global market in the field of large-scaled TFT-LCD in the world (M/S 17%, based on shipments)
FEB 1998

Operated the third line of TFT-LCD
OCT 1997

Developed 30-inch UXGA TFT-LCD for the first time in the world
JUN 1997

Started mass-producing 14.0-inch • 15- inch XGA TFT-LCD for monitor PC
SEP 1996

Developed 21.3-inch UXGA TFT-LCD for Umonitor for the first time in the world
APR 1996

Completed construction of the second line of TFT-LCD
Started mass-producing 12.1-inch SVGA TFT-LCD
OCT 1995

Developed the biggest 22-inch VGA TFT-LCD in the world
FEB 1995

TOperated the first line of TFT-LCD
JAN 1995

Developed 10.4-inch SVGA TFT-LCD for note PC
AUG 1994

Developed the biggest 14.1-inch VGA TFT-LCD in the world
FEB 1994

Developed 12.1-inch SVGA TFT-LCD for note PC
DEC 1993

Started mass-producing 9.4-inch VGA TFT-LCD
SEP 1993

Began to construct the first line of TFT-LCD for the first time in Korea
MAR 1992

Developed 10.4-inch VGA TFT-LCD
AUG 1991

Operated development line of TFT-LCD
JAN 1991

Launched TFT-LCD business TF