Aspect ratio is the ratio of the width and height of a display screen. In general, it is expressed in the form of x:y, such as 1.33:1, and it is also commonly expressed in public as 4:3 or 16:9. The ratio has gradually evolved into 'wide format' with longer width in order to present more immersive video.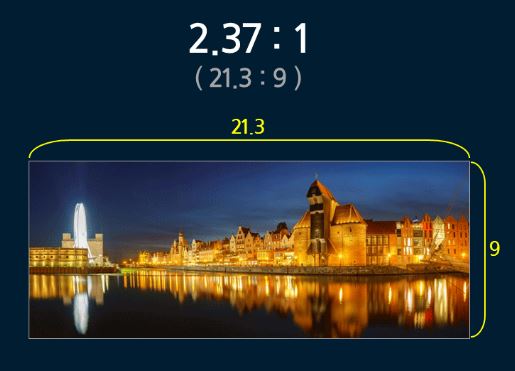 Aspect ratio refers to the proportion between width and height of a display. After dividing the height by the width, it is usually described with two numbers and a semicolon between them like x:y.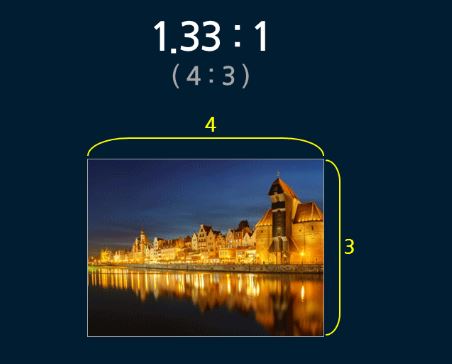 For example, the ratio of width to height is expressed with a decimal place value such as 1.33:1.
* In the market, the ratio is described in certain proportions like 4:3 or 16:9 instead of a decimal place value.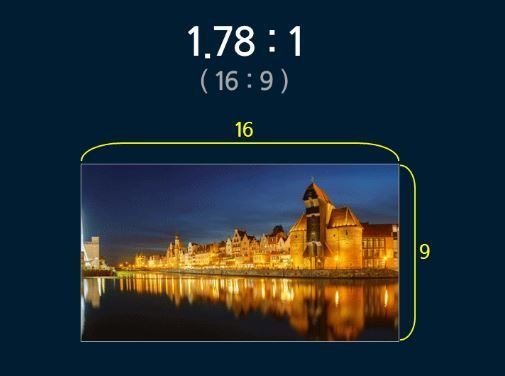 The first aspect ratio was 1.33:1, which came in with the kinetoscope, the first film projector introduced in 1889. Since then, driven by the development of wide format and imaging technology to improve immersiveness, various aspect ratios with different proportions were brought in to suit diverse production intentions.