Contrast ratio is the difference between the lightest and darkest shades a display can produce. The difference between the maximum luminance (white) and the minimum luminance (black) of a display is expressed in ratio form, so contrast ratio is one of the main factors in evaluating image quality. The higher the contrast ratio, the better the image quality can be presented.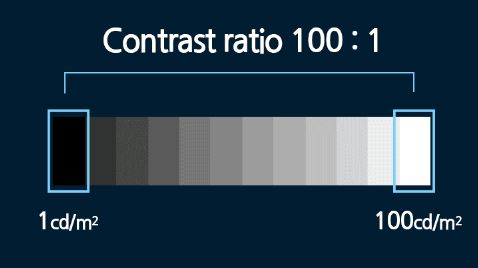 Contrast Ratio refers to the difference between the level of the brightest white and the darkest black that a monitor can produce.
For example, in case the brightest (White) is 100 cd/m2 and the darkest (Black) is 1 cd/m2, contrast ratio is 100:1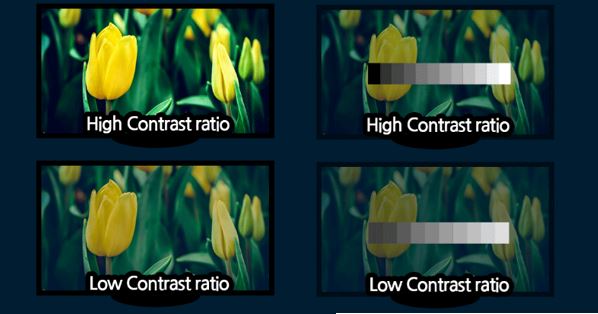 Contrast ratio is an important measure for image quality evaluation that determines to what level the brightness and darkness of an image can be expressed in detail. Therefore, higher contrast ratio makes for better image quality on a display.