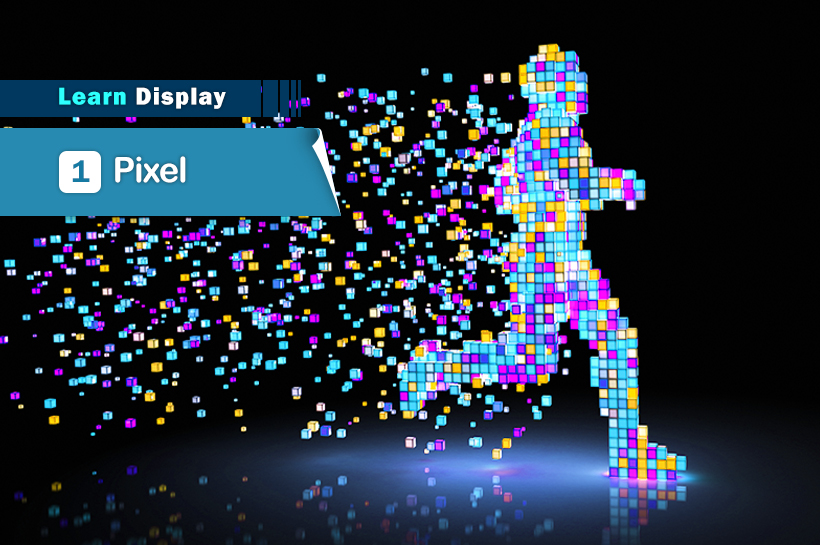 Pixel comes from the words PEL, which is short for "Picture Element"
A pixel is the smallest unit of a digital image or graphic that can be represented on a digital display device.
Numerous pixels are gathered like a mosaic to form a large image and display it on a smartphone, a monitor, or a TV screen. Therefore, the higher the number of pixels representing colors on the screen, the better the image quality.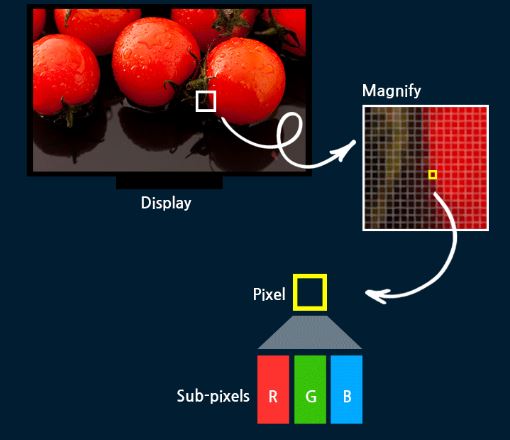 Each pixel has three primary color subpixels as Red (R), Green (G), and Blue (B). Pixels blend the amount of light and colors represented by each subpixel to realize a wide range of colors.