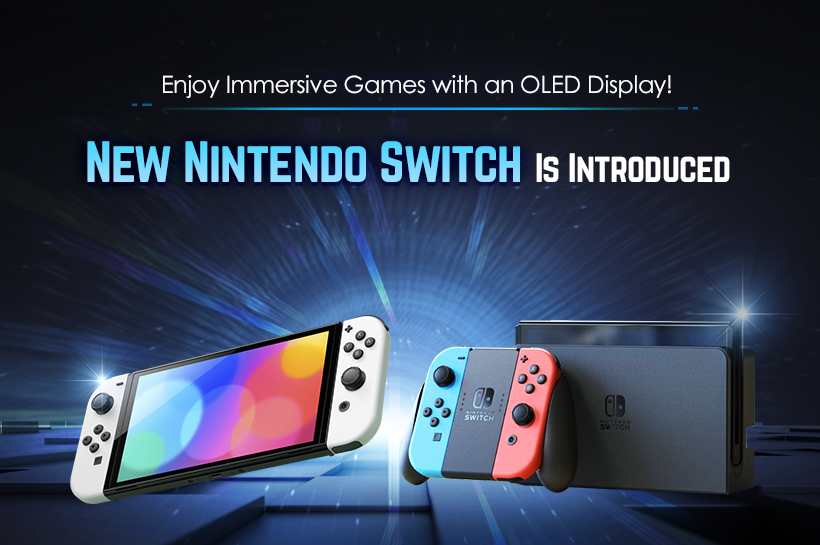 Nintendo Introduced a New Game Console with OLED Display!
Nintendo unveiled the "Nintendo Switch™ (OLED Model)" this week. With excellent color and a slimmer bezel, it is expected for users to enjoy more immersive games with an OLED display.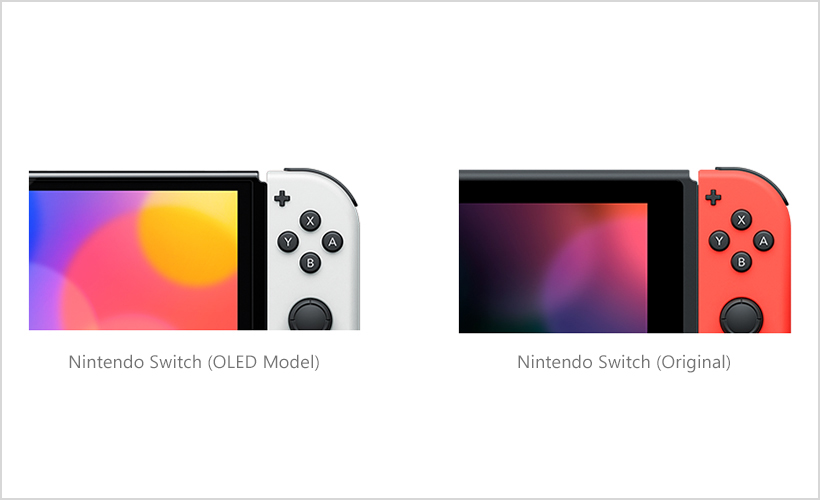 The new Nintendo Switch features a 7-inch OLED display, larger than the original Switch's 6.2-inch LCD screen, without a significantly larger body. With a slimmer bezel, the Switch OLED provides an increased screen area, almost full-screen, heightening users' immersiveness.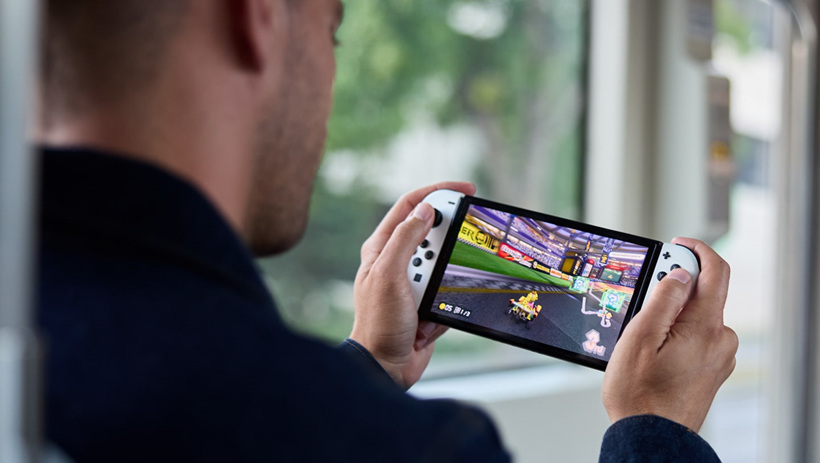 OLED (Organic Light-Emitting Diode) depicts colors through a proprietary light-emitting process of each pixel, which doesn't need backlight unit. Therefore, OLED panel offers several advantages; real-black, which can express dark area in detail compared to an LCD panel, a wide color range that is almost life-like, and a better viewing angle. Thanks to extremely faster response time than LCD panel, OLED panel delivers a seamless screen even in fast moving games.
How Media Coverage the Crispy Upgrade of Nintendo Switch?
[Wired] – Nintendo's New OLED Switch Is a Small but Punchy Upgrade

"LCD screens rely on a backlight for illumination, while individual pixels on an OLED screen produce their own light, which means the screen offers myriad advantages: better viewing angles, deeper blacks, and higher brightness levels that should help make playing outside in direct sunlight less of a squint-fest."
[CNN] – The Nintendo Switch OLED is official — here's everything you need to know

"OLED screens are designed to deliver deeper blacks and more vibrant colors than standard LCD displays, as each pixel is individually controlled. In our testing of various TVs, laptops and phones with OLED, we've found these types of screens to deliver a really nice boost in color and contrast. As such, we're eager to see how titles such as Super Mario Odyssey and The Legend of Zelda: Breath of the Wild look on the new model."
[PC Gamer] – Nintendo's OLED Switch is going to force handheld PCs makers to step up their game

"But I can't overstate how great OLED displays are. OLED displays have better viewing angles, deeper blacks, and excellent color and contrast. Depending on what they're displaying, OLEDs can be more power-efficient, too.
A new Switch with a bigger screen keeping the same battery life (according to Nintendo, that is) and only 20 grams heavier is an impressive feat."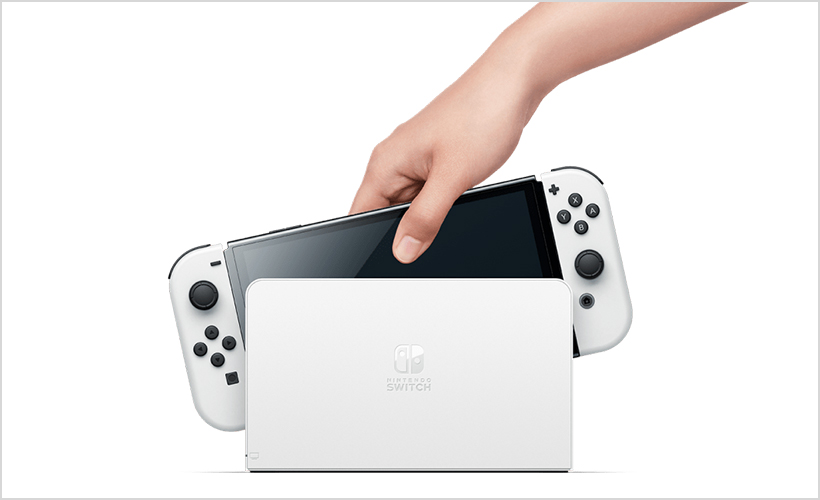 This gorgeous new OLED display is not the only upgrade that Nintendo Switch is featuring. The new OLED model has a wider kickstand, which can be set at multiple angles, and even an integrated Ethernet port. In addition, the onboard storage is doubled, and the audio system is enhanced compared to its original model. We highly expect Nintendo to unleash a new paradigm for game consoles with OLED displays.