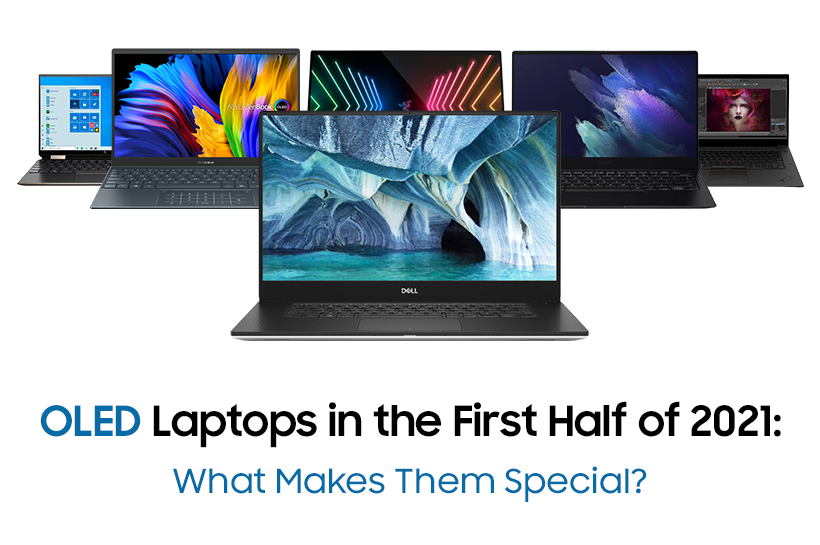 You might have noticed that a lot of the tech news platforms have recently published articles titled "Best laptop 2021". For a long time, LCD panels have dominated the laptop market. However, according to market research firm Omdia, OLED for laptop shipments will grow from 150,000 units in 2019 to 1.48 million units in 2021 and 2.57 million in 2022. Rapid adoption of OLED displays in smartphones took place, so could we expect more OLED laptops as well in the future?
In this article, learn about OLED laptops released in 2021 (in alphabetical order) with outstanding reviews by tech editors:
ASUS Zenbook 13 UX325/UM325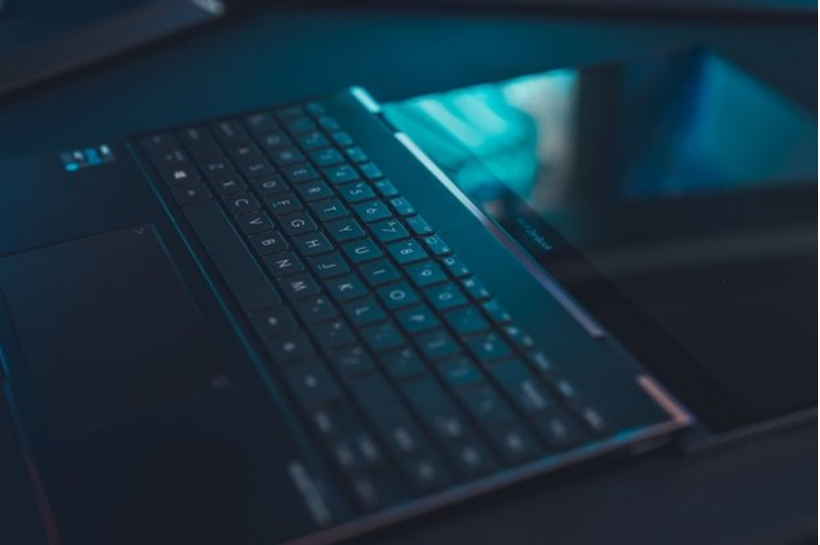 For those with 'on-the-go' lifestyle, look no further: Asus's ZenBook 13 UX325 is a beautiful choice for performance, portability, and versatility. Having earned the title of best laptop brand by Laptop Mag in 2020, Asus launched the world's thinnest 13-inch laptop to feature a full set of I/O ports with an OLED display in July 2020. ZenBook 13 has been tested to meet the MIL-STD-810G U.S. military standard for reliability and durability – surviving extremes of altitude and temperature
"The pièce de résistance of Asus's ZenBook is its display."

– Gizmodo –
The 13.3-inch, 1920 x 1080-pixel OLED display is hard to miss, of course. In the words of Gizmodo: "Even though it's a 13-inch screen, movies look fantastic on it—especially Our Planet. Looking at Earth from space, frogs in the Amazon…it's beautiful enough to make you want to cry."
"I was worried the OLED screen would devour battery life, but it's decent. The ZenBook also recharges incredibly quickly."

– Wired –
Many people might be worried about the battery life of OLED screens. However, thanks to Dark Mode and Perceived Brightness*, OLEDs can save power up to 10 percent. . According to Wired's standard test**, the laptop lasts for 9 hours and 43 minutes, but it stands even longer for 11 hours in real-world situations, such as web browsing, listening to music, editing, etc.
* OLED panel looks brighter than Conventional panel (video) and with more vividness, people perceive colors brighter.
** Test setting the brightness at 75 percent and looping a local 1080p video
| | | | | | | |
| --- | --- | --- | --- | --- | --- | --- |
| Display | CPU | GPU | RAM | Storage | Size | Weight |
| 13.3" FHD (1920 x 1080)glossy | Intel Core i5-1135G7 and i7-1165G7 | Intel Iris Xe Graphics | 8GB/16GB | 256GB/512GB Pcle SSD + TPM | 12.0 x 8.0 x 0.5 inches | 2.4 lbs |
Dell XPS 15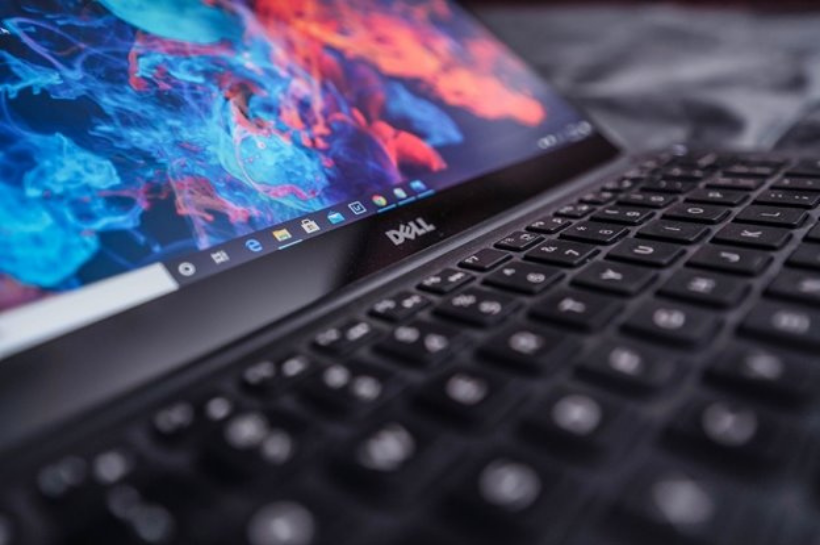 Did you know that the XPS 15 is the first-ever laptop featuring Waves Nx® 3D audio for speakers tuned by multi-Grammy Award® winning producer, Jack Joseph Puig? Ranked as 'the best Dell laptop of 2021' by TechRadar, the Dell XPS 15 allures users with its aerospace inspired carbon-fiber palm rests and aluminum lid, scratch resistant Corning® Gorilla® Glass, and 4-element webcam lens that delivers sharp video especially in dim lights. A friend of XPS 15, XPS13 also won the awards for both best laptop display and best laptop overall in Tom's Guide Awards 2021.
"The XPS 15 is already an awesome laptop, but the OLED display takes it to a whole new level."

– DigitalTrends –
With up to 100% DCI-P3 wide color gamut, it's hard not to be impressed with the stunning 4-sided InfinityEdge display that shows off a 5% larger 16:10 screen and 92.9% screen to body ratio. According to DigitalTrends: "The 4K OLED panel is simply stunning. Made by Samsung, it's a gorgeous display with fantastic contrast and bright, popping colors. Most importantly, the Dell XPS 1 features excellent color accuracy, which some of the other options on this list lack.That makes it a great option for photographers and video editors."
| | | | | | | |
| --- | --- | --- | --- | --- | --- | --- |
| Display | CPU | GPU | RAM | Storage | Size | Weight |
| 15.6" OLED 3.5K(3456 x 2160)Infinity Edge | 11th Gen Intel® Core™ i7-11800H and i9-1190H | NVIDIA® GeForce RTX™ 3050 Ti 4GB GDDR6 | 16GB/32GB/64GB | 512GB/1TB/2TB PCIe NVMe Solid State Drive | 13.57 x 9.06 x 0.71 inches | 4.31 lbs (touch, 86Whr battery |
HP Spectre X360 13/14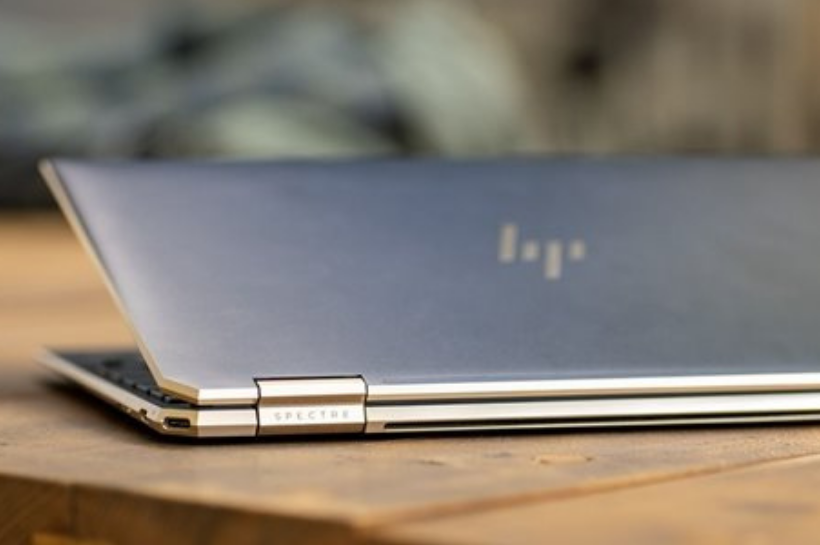 The Verge lauded HP Spectre X360 as "a drop-dead gorgeous machine with a sturdy build and a premium look and feel". With gold trim around the display, the touchpad, the edges of the base, the hinges and the HP logo centered on the lid, HP Spectre X360 is "the new gold standard of Windows convertibles (The Verge)". With Adaptive Color*, In-bag Detection**, and HP Display Control*** smart features, you can expect to see more and scroll less. Spectre x360 is also ranked as one of the 'best laptops of 2021' by TechRadar.
*adjusts display color and brightness according to the surroundings.
**intuitively saves power, preventing overheating and battery drain.
***adapts to the apps in use to set the right color accuracy.
"OLEDs are still rare for laptops. But they shouldn't be. An OLED beats an LCD in my usage scenarios any day of the week. And HP's is the best yet I've used on a laptop."

– Forbes –
Display takes up a large portion of power consumption. However, as one of the editors from Forbes mentioned, if users are careful with screen brightness and use black backgrounds, they can use it almost a full day. In addition, Forbes noted: "The Spectre uses a big, very bright 13.5-inch OLED display that produces a wide color gamut, fast response times, sharp contrast, and highly-saturated, vivid colors." It runs up to 11:30 hours battery life on an OLED display.
| | | | | | | |
| --- | --- | --- | --- | --- | --- | --- |
| Display | CPU | GPU | RAM | Storage | Size | Weight |
| 13.3" diagonal 4K UWVA BrightView micro-edge AMOLED multitouch(3840 x 2160) | Intel® Core™ i7-1065G7 | Intel® Iris® Plus Graphics | 16 GB | 512GB/1TB/2TB Pcle® NVMe™ SSD | 12.08 x 7.66 x 0.67 inches | 2.88 lbs |
Lenovo Thinkpad P1 Gen3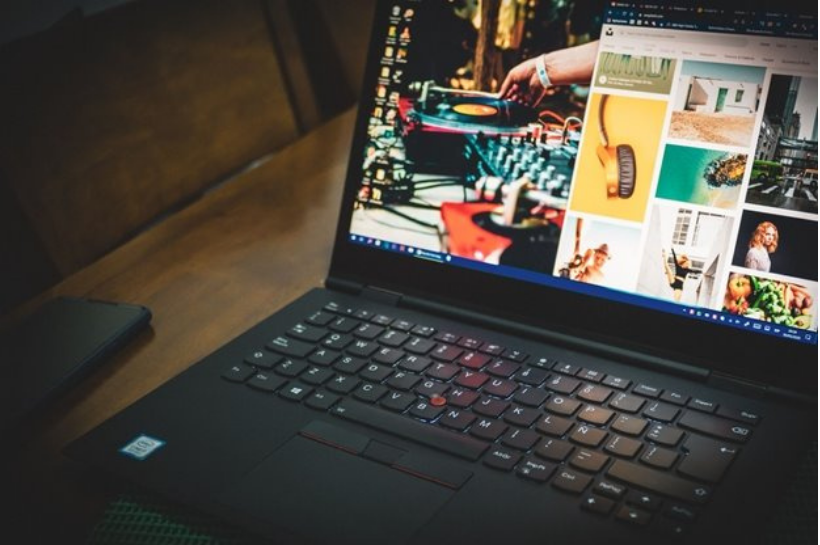 Productivity, maximum performance, and security are key traits that define Lenovo's Thinkpad P1 Gen3. The workstation laptop includes an Ultra-Performance Mode setting that enables the system to reach "redline" maximum performance while Modern Standby* and Wake on Voice** help you save time. The Trusted Platform Module (dTPM) keeps info encrypted and combats hackers from stealing your data.
* enables the system to wake in one second and connect to the internet one second later
** lets you wake the system with a command from across the room as long as the cover is open
"The best part of the ThinkPad P1 is its OLED screen, which gives you inky blacks and extra-bright whites."

– PCMag –
According to PCMag: "Colors are richly saturated and pop like poster paints, and fine details are as sharp as 4K resolution can make them. There's no built-in color calibrator as on our HP ZBook 15 G6 test unit, but there's X-Rite Color Assistant software, which lets you switch among Adobe RGB, sRGB, DCI-P3, Rec. 709, or default color palettes—and, in a clever touch, reset the system by loading factory calibration info from the cloud."
| | | | | | | |
| --- | --- | --- | --- | --- | --- | --- |
| Display | CPU | GPU | RAM | Storage | Size | Weight |
| 15.6″ UHD (3840 x 2160) OLED | Intel® Xeon® W-10855M Processor with vPro™ | NVIDIA® Quadro® T2000 With Max-Q 4GB | 64 GB DDR4 2933MHz ECC | 4 TB PCIe SSD | 14.24 x 9.67 x 0.72 inches | 3.75 lbs |
Razer Blade 15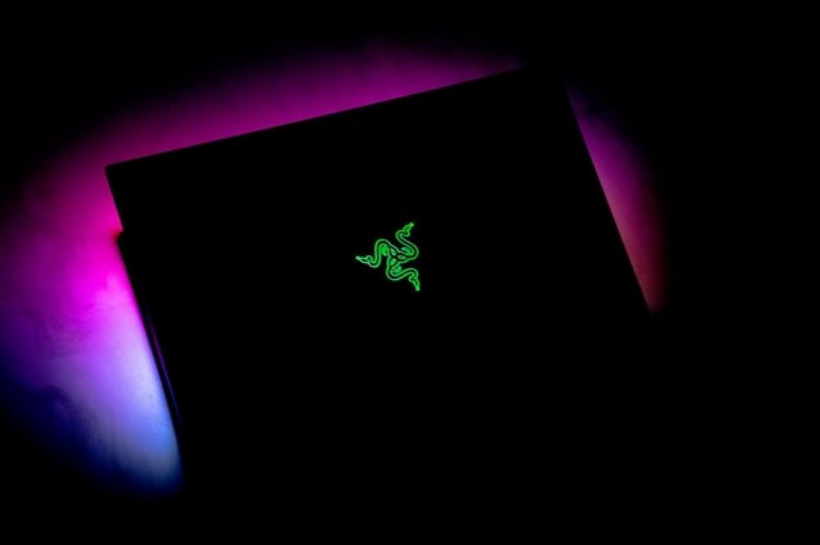 Lauded as the peak of today's premium gaming laptops, the Razer Blade 15 comes with 11th Gen Intel® Core™ H Series processor and NVIDIA® GeForce RTX™ 30 Series GPUs for powerful gaming laptop graphics. You can personalize the keyboard with over 16.8 million colors and effects powered by Razer Chroma™ RGB. With Microsoft Precision Touchpad, THX® Spatial Audio, and advanced control system, the Razer Blade 15 is equipped with enhanced user experience.
"The Blade 15's 4K display is absolutely bewitching. How can it not be? It's OLED."

– LaptopMag –
For gaming laptops, fast-paced video games that require higher performance often suffer degradations in image quality when played on a display with a long blur length, which could harm user experience. OLED has a wide range of contrast, offering an immersive gaming experience for consumers. As LaptopMag notes, "The Blade 15's colorful cavalcade is a result of the panel's ability to reproduce an impressive 243% of the sRGB gamut."
| | | | | | | |
| --- | --- | --- | --- | --- | --- | --- |
| Display | CPU | GPU | RAM | Storage | Size | Weight |
| 15.6″ 3840 x 2160 OLED 4K Touch 60Hz | 10th-Gen Intel® Core™ i7-10875H | NVIDIA® GeForce RTX™ 2080 SUPER™ | 16 GB | 1 TB SSD | 13.98 x 9.25 x 0.68 inches | 4.73 lbs |
Samsung Galaxy Book Pro 360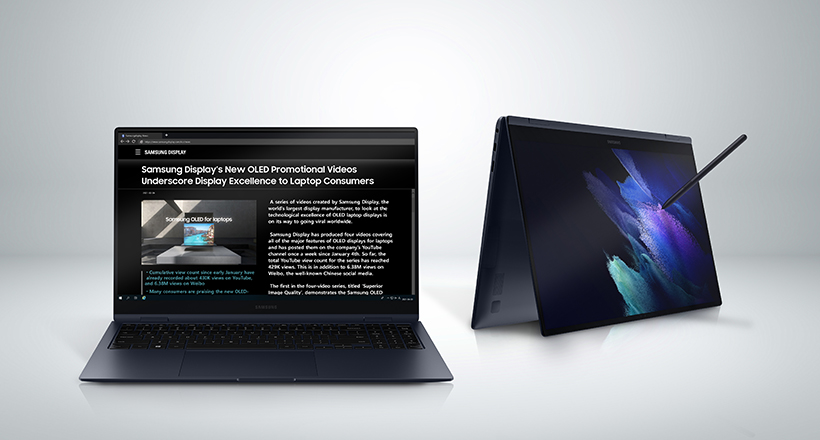 With the latest Intel® 11th Gen Core™ processor, Intel® Evo™ certification and latest wi-fi chip, the Galaxy Book Pro 360 is Samsung's first Windows laptop with an OLED panel, which the brand has previously used for Galaxy mobile devices and the Galaxy Chromebook. You can fold it 360 degrees – switching from a PC to an ultrathin tablet that showcases a cinematic experience of 120% color volume. Whether it be doodling or making notes, the updated S Pen stylus is a feature you can't miss.
"You only need to spend a few minutes gazing at the Galaxy Book Pro 360's OLED pixels to appreciate how much more vivid they are than those of the average LED or LCD screen."

– PCMag –
The Galaxy Pro 360 display impressed many tech reviewers: PCMag noted, "They can display 100% of the P3 color space, and offer far deeper blacks than I'm used to seeing thanks to a sky-high contrast ratio. AMOLED screens achieve all of this by lighting pixels via a self-emitting organic layer instead of a separate backlight. When electric current is applied, the red, green, and blue subpixels become their own source of light."
| | | | | | | |
| --- | --- | --- | --- | --- | --- | --- |
| Display | CPU | GPU | RAM | Storage | Size | Weight |
| 15.6-inch, 1,920×1,080 OLED touch display | 2.8GHz Intel Core i7-1165G7 | Intel Iris Xe Graphics | 16 GB | 1TB PCIe NVMe SSD | 0.47 x 13.97 x 8.98 inches | 3.06 lbs |
Why OLED Display for Laptops?
"Bewitching", "Best part of the laptop", "Vivid", "A whole new level" and "Pièce de résistance" are some of the many acclamations given to OLED displays on laptops by tech reviewers around the world. As introduced above, there are many advantages with OLED laptops besides its stunning visuals: From providing superior image quality (120% DCI-P3) to lowering power consumption (25% more energy-efficient in dark mode), OLED laptops are human friendly – minimizing blue light and reducing VOC* emissions. With demand for OLED laptops expected to grow in the coming years, more promising innovations transforming people's lives will likely take place with this exceptional technology.
* Volatile organic compounds that impact indoor air quality