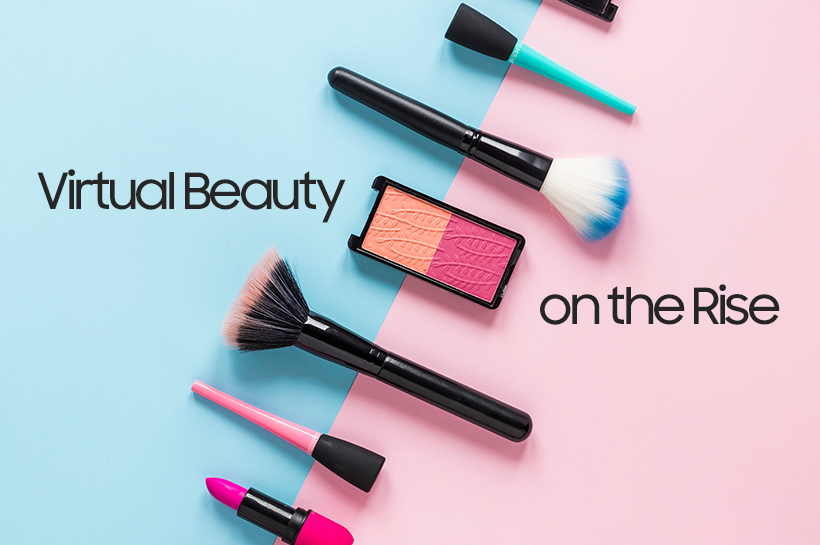 Tech companies like Google, Pinterest, and Snapchat have one business move in common: They are all entering the realm of augmented reality (AR) makeup initiatives. When you search for a particular beauty product on Google, you'll see an array of models with different skin tones or use your phone camera to see the product on yourself for a virtual try-on shopping experience. On Pinterest, you can do a visual search and try on eyeshadows from Lancome, YSL, Urban Decay, and NYX Cosmetics powered by Lens. Snapchat lets you virtually try on MAC Cosmetic's products.
"As the camera becomes the main interface for how people capture, communicate, search, and shop — brands investing in AR experiences today will be prepared for the changes in consumer behavior already upon us and those still evolving."

– Carolina Arguelles, Global Product Marketing, Augmented Reality at Snap (Forbes) –
As an effort to enhance the virtual initiatives, both Google and Snapchat announced partnership with Perfect Corp, a leading AI/AR beauty tech solutions provider with over 950 Million downloads globally. Perfect Corp founder and CEO Alice Chang emphasized that "Virtual beauty is no longer a 'nice to have' for beauty brands and retailers; it's a 'must have'" as virtual try-on experiences are expected to become social norms transforming the business landscape. Perfect Corp reported a 32% increase of virtual try-on by consumers since COVID-19 (Glossy).
What can we expect when the beauty industry meets tech? Beauty tech – in particular 'Virtual Beauty' – is a tech trend you simply cannot miss.
When AR Meets Beauty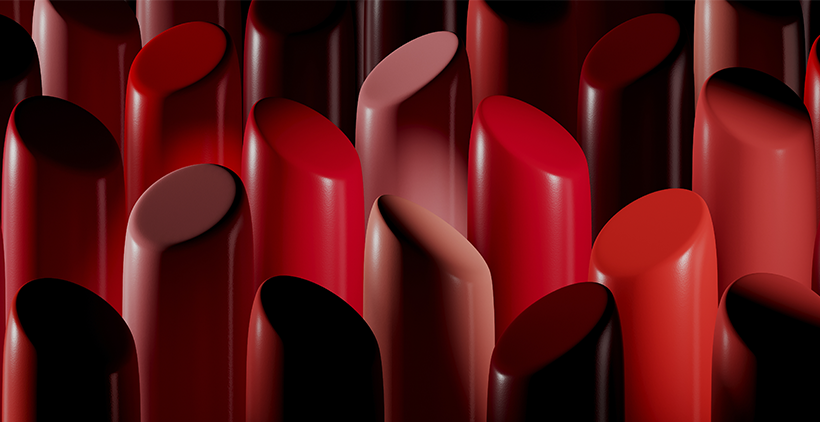 What do you do when you see a lipcolor you absolutely love while reading a magazine or talking to a friend who left her lipstick at home and doesn't remember the product specification? In the past, you would have given up or spent hours looking for the lip product.
However, if you had Chanel products in mind, the french luxury brand released the LIPSCANNER app in February 2021 to help you scan any image and try the color on your own lips virtually. The catch is the image doesn't have to be a person – the app allows you to be "inspired" by colors on objects like handbags or digital photos on social media. Instead of you perusing Chanel's catalogue of 400+ products yourself, you can now rely on the AR app to find the closest match.
If you were thinking of L'Oréal, another global beauty brand, products – you can use ModiFace to try on makeup virtually. ModiFace is an AR powered technology company that L'Oréal acquired in 2018 and continuously invested in for virtual beauty initiatives. In July 2021, L'Oréal brands including NYX Professional Makeup, Urban Decay, Maybelline New York and Lancôme all entered Instagram Shops with AR try-ons using ModiFace technology. Finding a product and virtually trying it before purchasing on Instagram is now possible. ModiFace technology is not only available online but also offline on smart mirrors in physical stores and Perso, an AI-powered at-home smart device.
Artificial Intelligence Disrupting the Beauty Industry
How would you feel if you entered a store where you could buy a customized lip color chosen from 2,000 shades within minutes? Amorepacific, a South Korean beauty conglomerate with 40+ brands, was named a CES 2021 Innovation Award Honoree with this revolutionary AI technology named the 'Lip Factory by Color Tailor'. The online-offline lip makeup manufacturing system recommends using an AI-based mobile application called 'Colour Tailor' and then proceeds to create customized lip color makeup immediately in-store.
"Lip Factory by Color Tailor is the world's first smart factory system capable of customizing lip makeup."

– CES 2021 –
Recognized in TIME's 100 Best Inventions of 2020 list for 'Virtual Beauty', Perfect Corp. YouCam Makeup lets 40-50 million monthly active users try on virtual samples from 300+ global brands (TechCrunch). But Perfect Corp's technology doesn't just stop at powering its own app; Its AI/AR technology invites global brands like Snap and Google for collaboration. For instance, 40 different beauty brands including Estee Lauder, MAC Cosmetics, Charlotte Tilbury, and Black Opal are now integrated to Google virtual try-on experience using Perfect Corp's technology. Direct partnerships with beauty brands such as Bobbi Brown Cosmetics for a personalized AI/AR consultation experience have also taken place. Led by Goldman Sachs, Perfect Corp. raised a Series C of $50 million in January 2021, with total raised funding amounting to $130 million.
"The integration of technology through artificial intelligence, machine learning and augmented reality into the beauty industry will unlock significant advantages, including amplification of digital sales channels, increased personalization and deeper consumer engagement."

– Xinyi Feng, a managing director in the Merchant Banking Division of Goldman Sachs (TechCrunch) –
OLED Display: Key Technology for Virtual Beauty?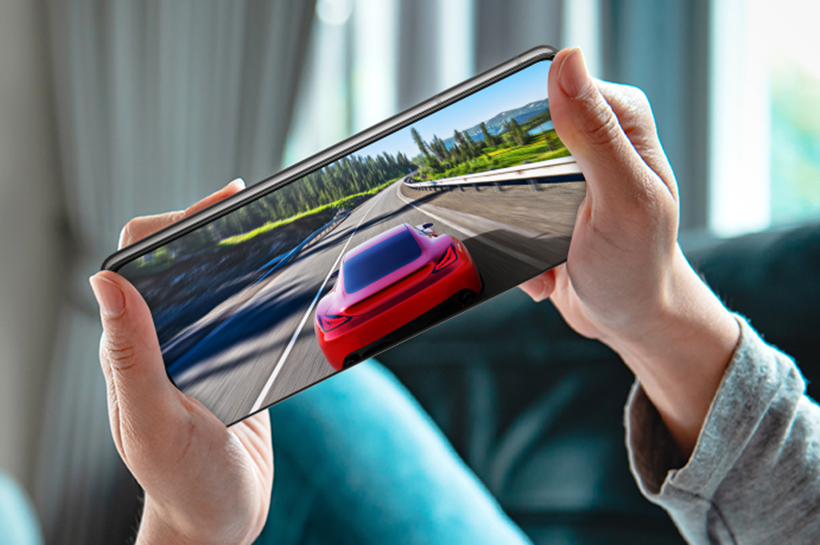 Close collaboration and integration of global tech and beauty companies have changed the way consumers discover, search, try and purchase makeup: This digital transformation in the form of 'Virtual Beauty' will only continue to expand possibilities in the future with AI/AR technology. Whether it be smartphones using apps to swatch makeup colors or smart mirrors installed in beauty brands stores, display technology with the most vivid and true-to-life colors will be essential in this exciting wave of technology.
Samsung Display is a global leader in the display panel market, with OLED, LCD, and the next-generation Quantum Dot display technology. Particularly, the OLED display, of which each pixel can emit colors independently, has the advantages of representing more vivid, more saturated, and more lifelike colors. This is why we expect OLED would be a pivotal technology to expand the 'Virtual Beauty' trend, and this could be a new opportunity for Samsung Display as well. Samsung Display will strive to meet the future industry expectations with next-generation technologies featuring vibrant colors, energy-efficient, flexible, and transparent displays.