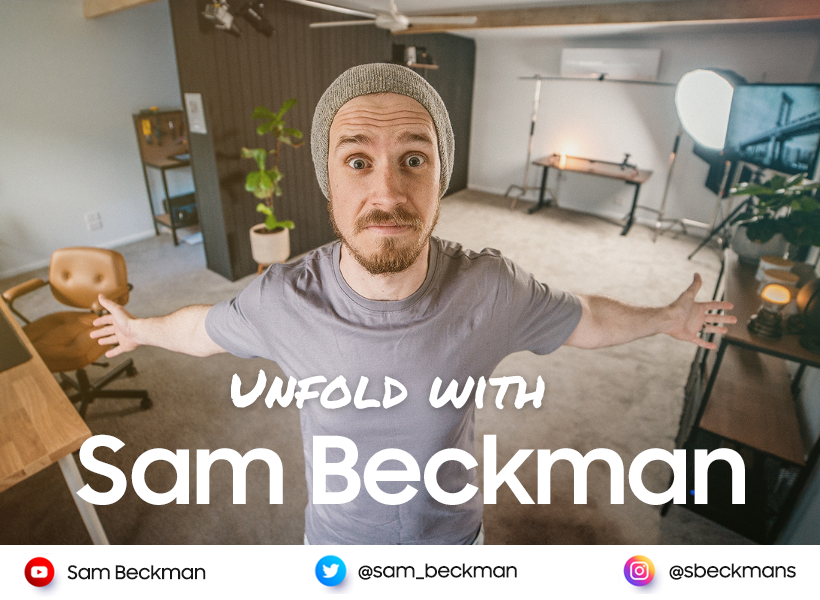 "Unfold with" is a series of interviews with tech content creators to share their life story and views on foldable technology.
Q1. Hi Sam, you are a technology YouTuber and Video Producer who has worked with brands like Google, Squarespace, and Skillshare. What started your journey in this field?
Sam: "I was heavily involved in media production and education throughout my schooling and that developed into University, where I studied Television Production. After a couple of years working behind the scenes at a T.V. network here in Australia, followed by some time as a video editor for an event management company, I realized that whilst I LOVE making videos, I just don't really love making other people's videos.
So I channeled my passion for filmmaking and technology into smartphone and app reviews on YouTube, and committed to uploading one video a week for six months. Six years later and I just never stopped doing it and now this is my full time job!"
Q2. Your first Youtube video was posted in 2009. 12 years later, how has your channel developed and what are you passionate about posting lately?
Sam: "I thought I knew a lot about filmmaking then, but boy was I wrong. Through countless projects making videos on YouTube, I really dedicated lots of time to honing my craft and trying to increase the production quality of my videos.
I try and make every video as fresh and creative as possible.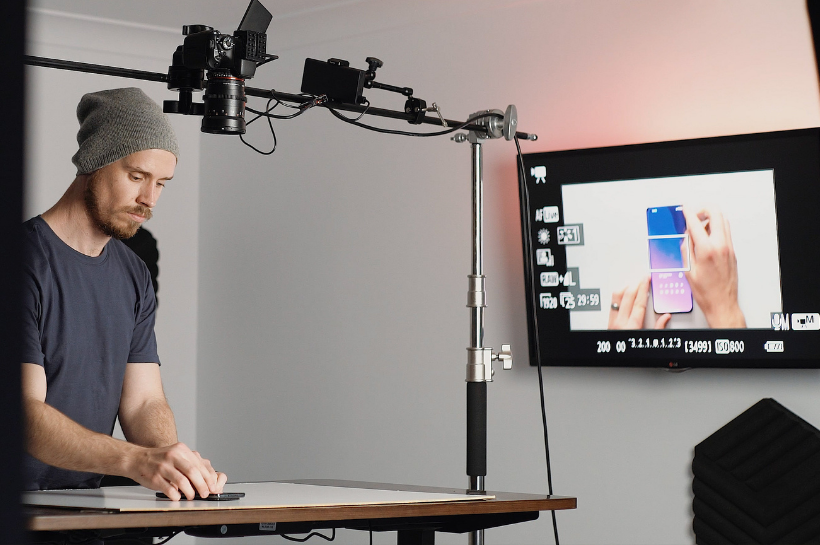 Since turning this into a full-time job, I've really honed into my niche, which is smartphone reviews and app related content. Luckily I love checking out the latest smartphones and finding new and undiscovered apps
."
Q3. Your Instagram is filled with beautiful images of smartphone reviews. Among all the smartphones you reviewed, what was the best product in display aspect and why?
Sam: "When I cast my mind back to all of the phones I've reviewed in the past 2 years, there are two phones that stand out to me in particular. Firstly, the Pixel 4XL only because it was the first phone that I had personally used that had a faster refresh rate display (90Hz). I've also always loved the way that Google color tunes its displays (i.e. they look quite accurate to the eye), so that display has always had a soft spot for me.
The one issue with that display though, was that it wasn't that bright, so when I take all of the many characteristics of a display into account, including resolution, brightness and refresh rate, the Galaxy S20 Plus was an absolute ball buster for me. It was the first phone I used with a super-fast refresh rate of 120Hz, but then it also had one of the brightest panels as well. It really did cement my view that Samsung are pretty much un-touchable when it comes to making displays."
Q4. Actually, both Pixel 4XL and Galaxy S20 Plus feature Samsung Display's OLED! We're glad you enjoy our display technology 🙂 We noticed that last year, you published a video on Galaxy Z Fold 2. Was it your first foldable phone? What was your impression?
Sam: The Galaxy Z Fold 2 was indeed my first foldable phone and to put it simply, I was highly impressed.
To have a physical, working tablet device that you could then fold shut and put in your pocket was nothing short of breathtaking."
Q5. Did you know that Samsung Display works with various clients for foldable OLED phones? Who do you think would be the most excited about foldable technology?
Sam: "I did, in fact, know that Samsung provides many of the great displays found on modern flagship phones, and I was also aware that they were providing foldable OLEDs for other brands going forward. Super exciting stuff!
I really think foldable technology could be the future for most consumers. As the price starts making its way down over the next few years, I can actually see it becoming a pretty common form factor in people's pockets."
Q6. During SID 2021, Samsung Display announced next-generation foldable phones, such as s-foldable and slidable. What do you think of these technologies?
Sam: "The rollable/slidable folding technology is what excites me most. With past folding phones, really the only complaint you hear is regarding the crease.
But these rollable displays that turn what looks and feels genuinely like a regular smartphone device into a clean, unobstructed tablet sized device without any crease is really exciting."
Q7. Following the question above, Samsung Display also unveiled UPC (Under Panel Camera) technology. What do you think about this particular technology?
Sam: "I most certainly have seen the rumors about this technology being adopted with the Galaxy Fold 3, and it excites me to no end. We've only seen this technology so far on one publicly available device, and it wasn't too promising. But I have high hopes that a company that sets the bar as high as Samsung do wouldn't adopt the technology until they were really satisfied with the end result. If it's true and the Galaxy Fold 3 does indeed have an under-panel camera, then I reckon it'll be a gamechanger for all devices going forward."
Q8. If you could build your dream foldable device, what would it be like?
Sam: "For me, the top priority would be to somehow make it so that when closed, it feels identical to any other regular sized flagship smartphone available right now, and then when open, it also feels identical to any flagship tablet device available right now.
And then it's just about matching the specs of other current flagship devices. Top shelf internals, a beefy 6000mAH battery, world class cameras, 120Hz displays (both inner and outer), no crease, IP68 dust and water resistance, frosted finish on the back to reduce fingerprints and so on and so forth. No stone will be left untouched for my dream foldable.
Oh, and an under-display selfie camera on both the inner and outer displays would be AMAZING!"
Q9. How important is display when reviewing tech products?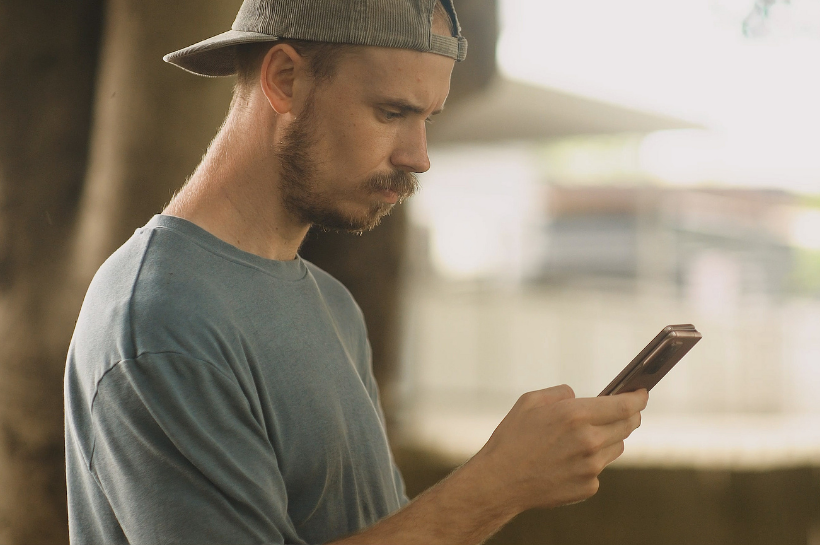 Sam: "Along with software, the display is perhaps one of the most important aspects I consider when reviewing a phone. It is the number one thing we interact with when using our phones. A silky smooth, high refresh rate display that is both sharp and incredibly bright, in combination with fantastic software that shows off that display with clean animations and smooth optimization, often leads to a phone having an overall A+ rating for me."
Bonus Question: Last but not least, what/who do you watch on Youtube?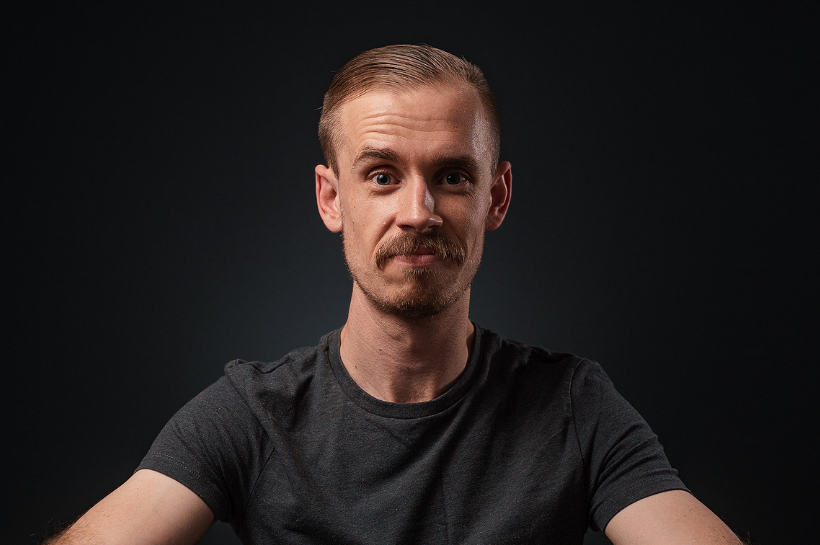 Sam: "I have a HUGE passion for filmmaking, so most of my sub box is filled with filmmaking channels. Film Riot and Cinecom.net are loads of fun, but then channels like DSLR Video Shooter or Daniel Schiffer, or even Phillip Bloom and Aidin Robbins – these are filmmaking based channels that I LOVE to watch."
____________
Samsung Display, as a global leading display company, helps usher in the foldable smartphone market with flexible OLED. According to Omdia, the market share in revenue is more than 60% in 2021 and is expected to tri-fold by next year with the acceleration of foldable adoption by global smartphone brands.