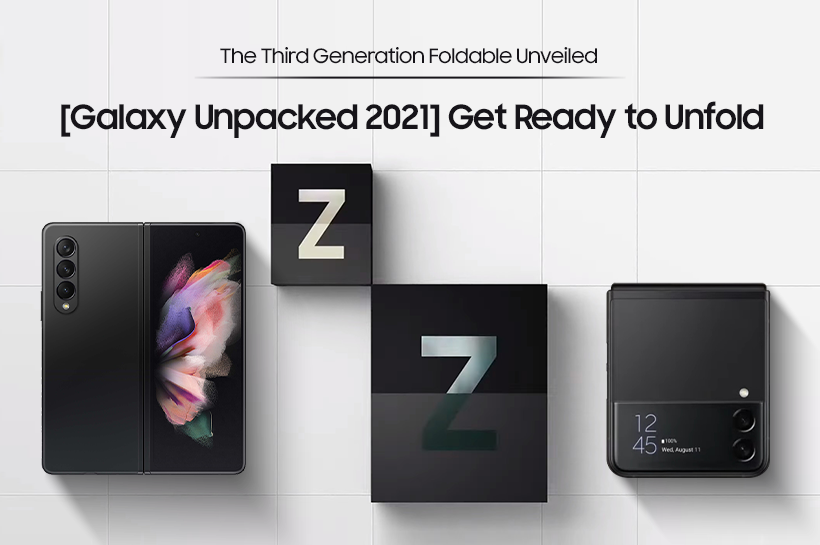 On August 11, Samsung unleashed the latest foldable smartphones at <Samsung's Galaxy Unpacked 2021: Get ready to unfold> virtual event. Meet Samsung's third generation of foldables upgraded with OLED displays – Galaxy Z Fold 3 and Galaxy Z Flip 3!
'Galaxy Z Fold 3': Perfected with Display Innovation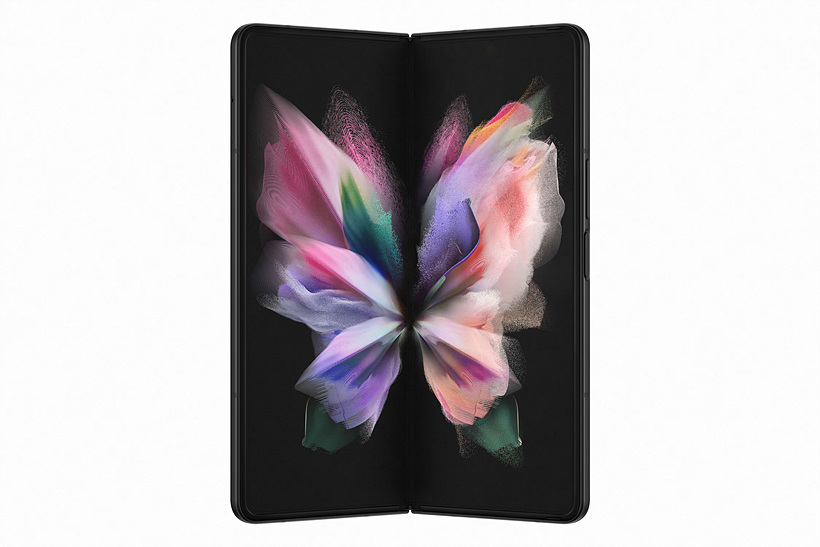 The 'Galaxy Z Fold 3' has a 7.6-inch (191.9mm) main screen and a 6.2-inch (158.2mm) cover display. The resolution of the main display is 2208 x 1768 pixels (QXGA+) and 2268 x 832 pixels (HD+) for the cover display. It is also Samsung's first foldable phone with S Pen Support in the Fold series.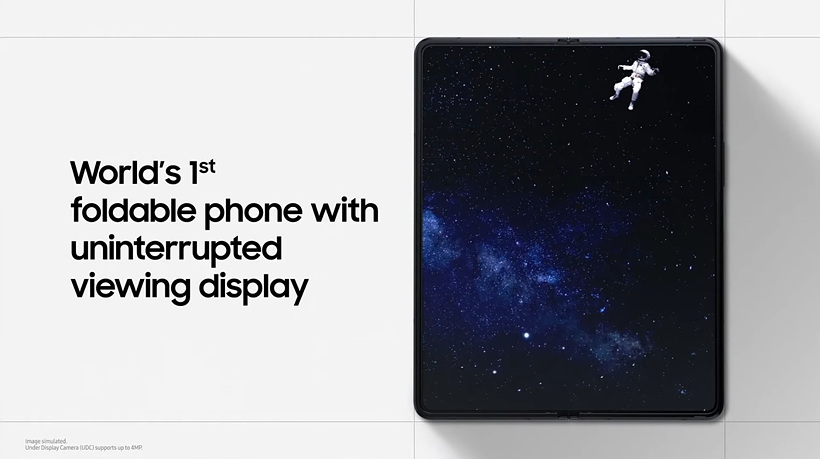 In the past, smartphones had to have punch holes or notches where the front-facing camera was located. However, Samsung Display's Under Panel Camera (UPC) technology provides users with an unobstructed view by hiding the camera – allowing display pixels to be implemented on the camera hole instead and creating an immersive experience for users to enjoy. The 'Galaxy Z Fold 3' is the first in Samsung's Foldable series to use 'Under Panel Camera (UPC)' technology.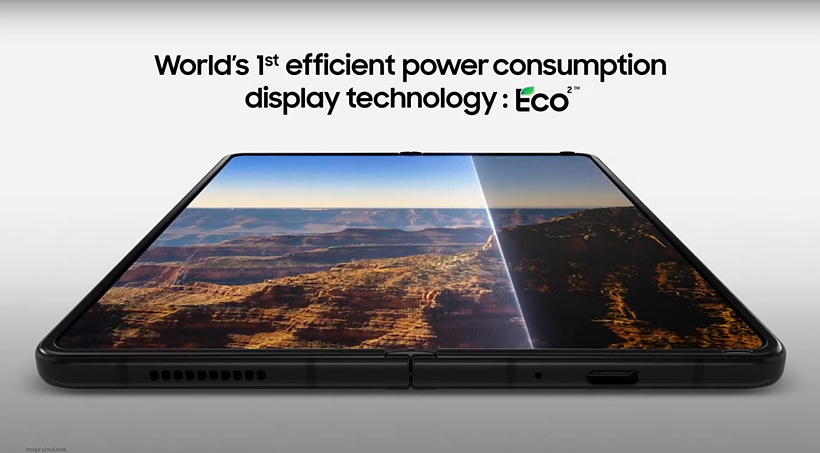 With the latest Eco² display technology applied to the screen, it's 29% brighter compared to its previous version, while consuming less energy. Both displays on the Galaxy Z Fold 3 have a 120Hz adaptive refresh rate – first time ever in foldable – with smoother and clearer image quality on a wide screen.
'Galaxy Z Flip 3': Sophisticated Design and Premium Performance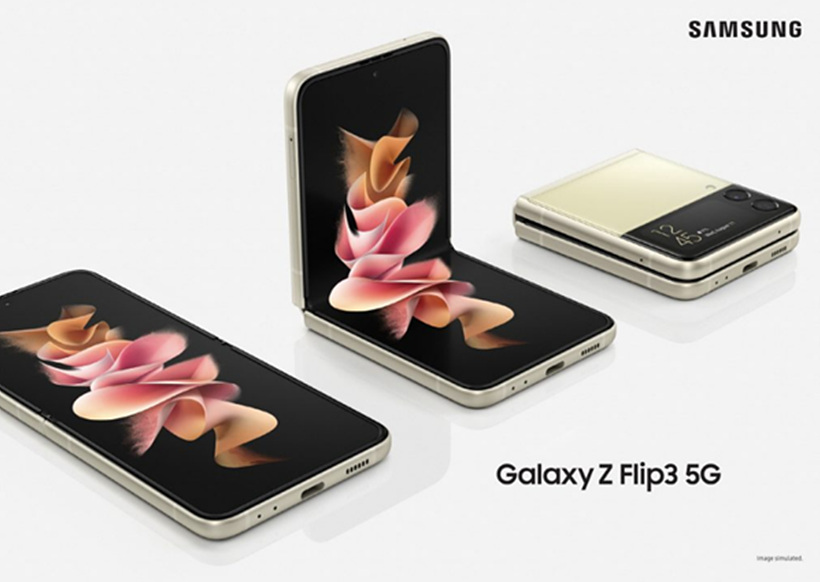 Also unveiled during Samsung's Unpacked event, the 'Galaxy Z Flip 3' has a 6.7-inch (170.3mm) main display and a 1.9-inch (48.2mm) cover display. The resolution for the main display is 2640 x 1080 pixels (FHD+) and 260 x 512 for the cover display.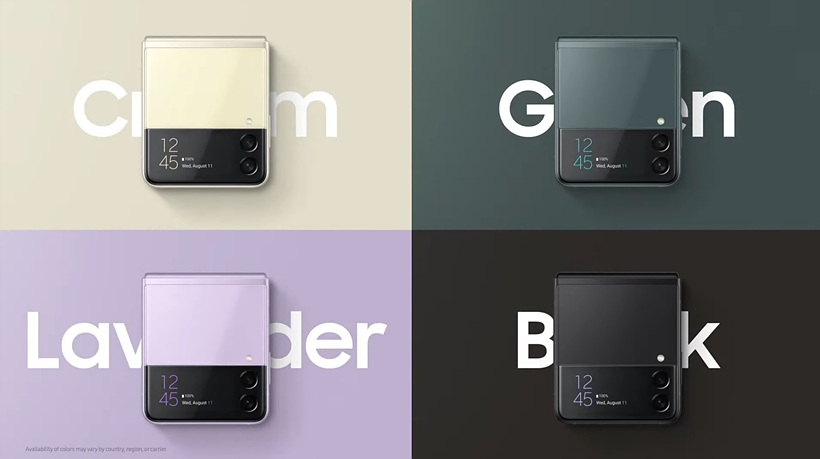 With its clamshell-style fold, the 'Galaxy Z Flip' series have gained popularity, capturing people's attention with bold colors and trendy design. However, the 'Galaxy Z Flip 3' has evolved a notch in performance as well as design.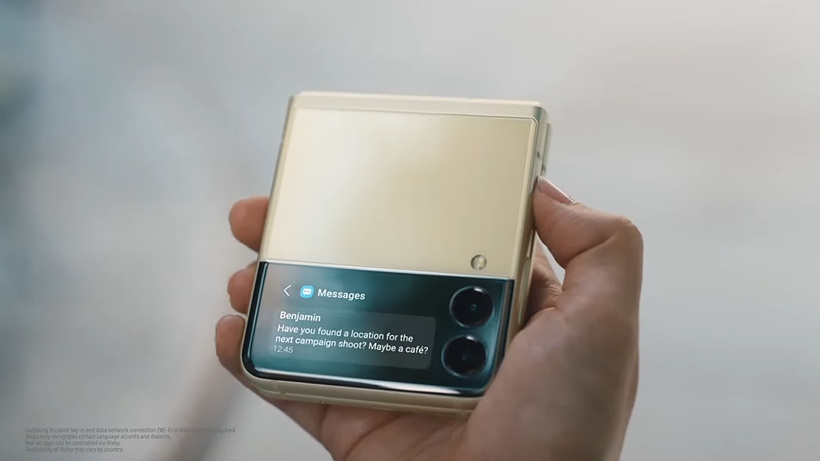 The "Galaxy Z Flip 3" not only has a 120Hz adaptive refresh rate main display like the "Galaxy Z Fold 3," but also has a cover display four times larger than its previous model, allowing users to check up to eight lines of alerts/messages without opening their smartphones. Users can take pictures and videos or access Samsung Pay* without unfolding the phone using the external screen.
* A mobile payment and digital wallet service by Samsung Electronics
As introduced at Samsung's Unpacked event, the next generation foldable series has improved the durability of the main display by 80% compared to its previous model by optimizing the structure of the display panel and applying a new protective film made of stretchable PET (Polyethylene Terephthalate). Touch sensitivity has also been improved.
In addition, along with the 'Galaxy Z Fold 3', it is the first foldable smartphone to support the IPX8 waterproof rating. The IPX8 rating is a level that can withstand up to 30 minutes of fresh water at a depth of 1.5 m, so users don't have to worry even when they accidentally spilled water on the device. The most durable smartphone aluminum 'Armor Aluminum' and 'Corning® Gorilla® Glass Victus™' tempered glass are used, minimizing any potential damage that can occur from scratches or dropping phones.
Global Tech Reviews
"It's a hint at where the future of smartphone design could lead us.".

– Washington Post –
---
"The best foldable phone just got better."

– Tom's Guide –
---
"The refresh rate changes are immediately noticeable and a welcome improvement."

– XDA Developers –
---
"Those who would ordinarily consider themselves early adopters, but who had their doubts about the first two generations of Samsung's foldable, were right to hold 'em, but now it may be time to fold 'em."

– TechRadar –
---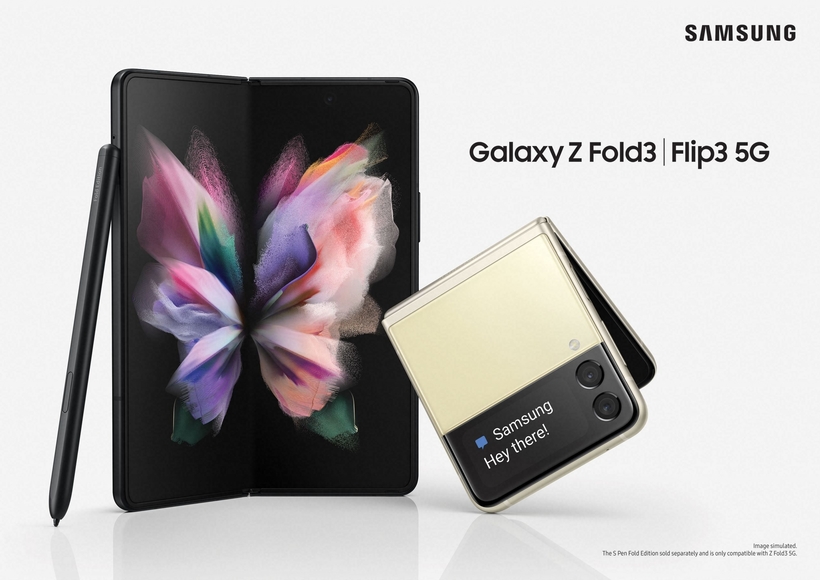 Unfold your world with the Galaxy Z Fold 3 and Galaxy Z Flip 3, the latest foldable smartphones with Samsung Display's innovative OLED technology.
Watch the Official Replay of Samsung's Galaxy Unpacked 2021 event: