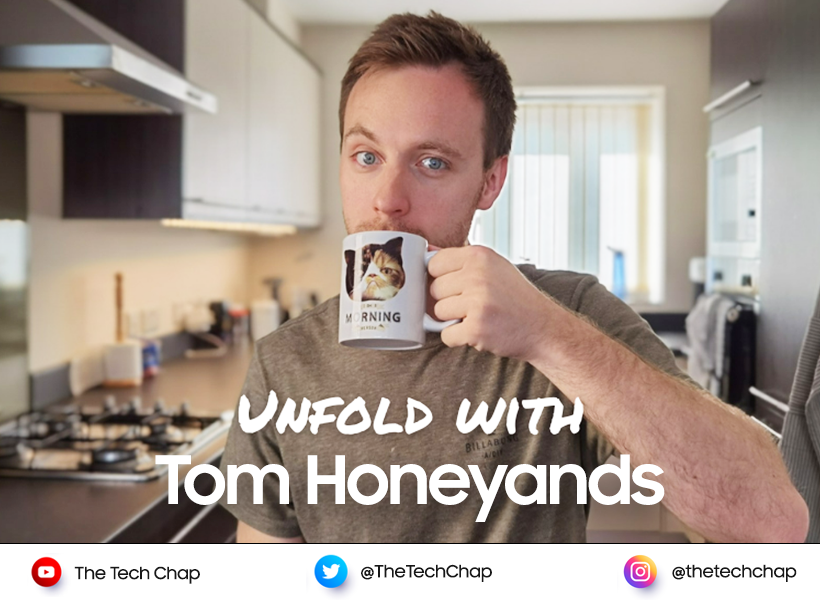 "Unfold with" is a series of interviews with tech content creators to share their life story and views on foldable technology.
Q1. Hi Tom, HuffPost called you "an award-winning YouTuber": You have 1.12M subscribers and 803 videos posted on your channel as of 8/23/2021. How would you describe yourself to someone who hasn't watched your Youtube channel yet?
Tom:
I like helping people make better choices when buying new tech.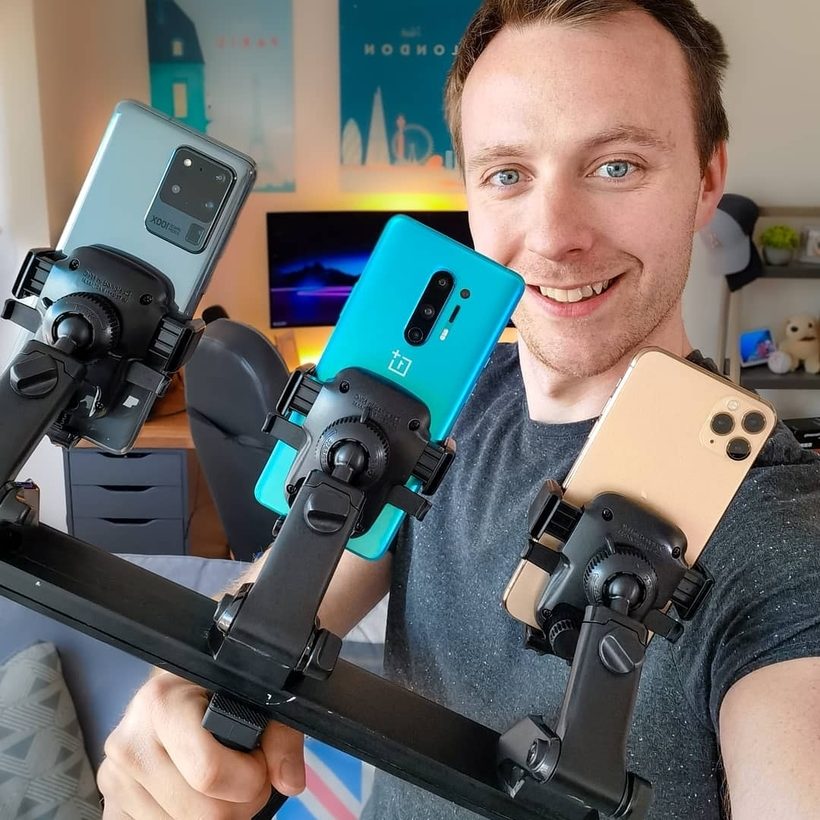 "Phones, laptops, TVs are very expensive, so I'm lucky enough to have a job where I can test and review them, then hopefully give some useful advice!"
Q2. You were a Graphic Design Engineer/Research Assistant at RaPro Emulations, Windows Student Ambassador at Microsoft, and Video Producer at TrustedReviews before Youtube. It's clear that you've always been involved in tech – when did you first discover your passion?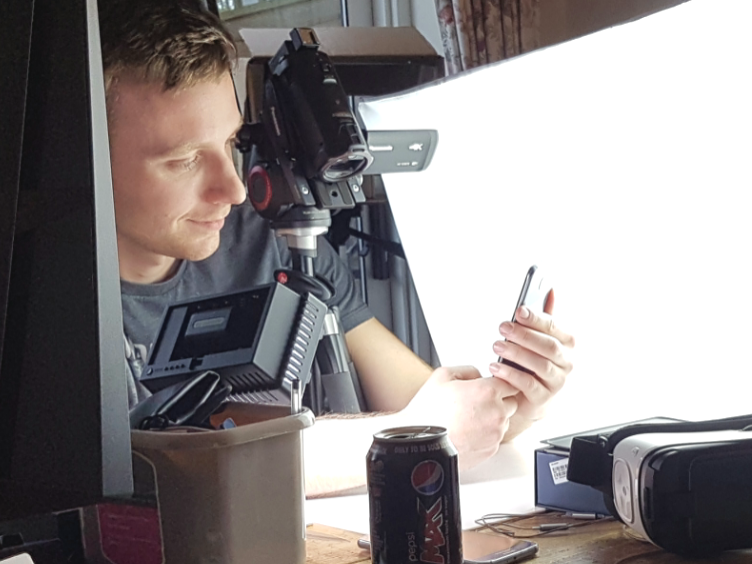 Tom: "As young as I can remember, my Dad, brother and I would build PCs to play games. I remember the first time we had two PCs and played our first LAN multiplayer game of Deus Ex. So for me It's always been exciting buying a new phone, a bigger TV, or upgrading my PC."
Q3. What was the first tech gadget you ever owned? 😊
Tom: "I loved my Tamagotchi! I remember having it for years and thought it was the best thing ever in the late 90's – I think I still have it in a drawer somewhere! Throwback video perhaps?"
Q4. Tamagotchi video would be amazing! Among all the smartphones you reviewed, what was the best product in display aspect and why?
Tom: "Right now? I would say the Galaxy S21 Ultra. It's my 'daily driver', and I don't think there's a better all-round phone screen."
Q5. How important is display when reviewing tech products?
Tom: "Displays are so important. It's rare you ever need the full power of the processor, or use all the RAM in a device. But you're always looking at and using the screen. So high resolution, refresh rate and colour accuracy are incredibly important."
Q6. You've done a review for Samsung Galaxy Z Flip, Samsung Galaxy Fold, and Samsung Galaxy Z Fold 2. What is your impression of foldable devices so far?
Tom:
I'm really impressed with how fast Samsung is innovating and problem solving with this new category of devices.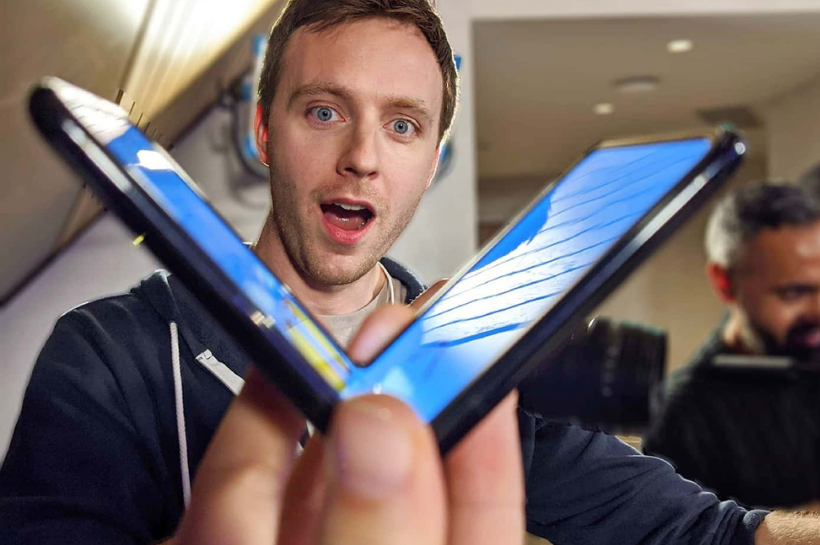 "The lower starting price is the biggest 'upgrade' for me, especially the Z Flip 3.
But it's also great to see they're more durable, with an 80% stronger screen and IPX8 water resistance.
It's exciting to see how much better they're getting!"
Q7. In your opinion, what are the main advantages of foldable smartphones?
Tom: "Foldable phones stand out, they're something different – and for a lot of people that's why they want it. The Flip offers a more compact, pocketable form factor when closed. The Fold is a small tablet that can fit in your pocket. They have different use cases, but certainly having the extra screen space on the Fold makes multitasking a lot easier (and of course note-taking or drawing with the S-Pen now).
However, they are expensive and I'd like to see a more mainstream affordable folding phone."
Q8. If you could build your dream foldable device, what would it be like?
Tom: "Give me a Z Fold 3, but that folds completely flat (no gap), a good deal thinner and less visible crease in the centre, with the same flagship cameras as the top-spec S21, for £999. That would be perfect!
I also watched a video of Samsung's next-gen S-foldable and slidable. It's always exciting to see new concepts – how practical (and affordable) they will be soon. Actually, you need these hero devices for innovation and the learnings trickle down."
Q9. What is your opinion on Under Panel Camera (UPC) technology?
Tom: "To be completely honest, I don't think we're quite there with it yet, but it's still very impressive. It's a nice aesthetic upgrade. Given that UPC technology offers full-screen experience to user, I think it's 100% the way to go in terms of innovating and it's a good first step."
Bonus Question: What/who do you watch on Youtube?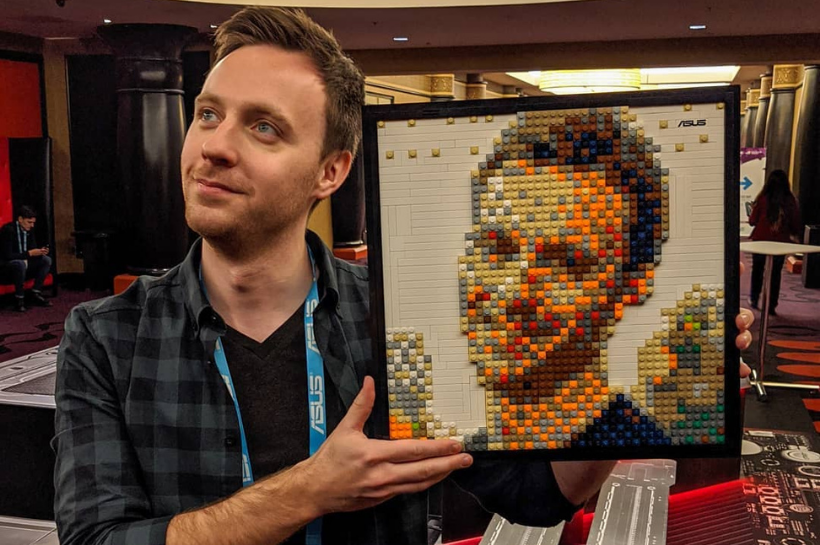 Tom: "Just myself on repeat! Haha – actually I enjoy MKBHD, The Verge and Mrwhosetheboss (but don't tell him I said that)"
---
Samsung Display unveiled its newly developed the Eco2 OLED™* technology, which features a first-of-its-kind integrated polarizer, this week. Eco2 OLED™ technology eliminates the polarizer layer, an opaque plastic sheet that reduces transmittance by over 50 percent. Instead, with its innovative pixel structure, it prevents the panel from reflecting external light – the purpose of using a polarizer. Thanks to its revolutionary structure, Eco2 OLED™ not only helps to improve transmittance rate by 33 percent while having a brighter screen but also consumes up to 25 percent less power than the previous version. Plus, since plastic components in displays are known to emit volatile organic compounds, the Eco2 OLED™ cuts down on plastic use for a healthier and more environmentally friendly product.
Starting with one of Samsung's latest models, Galaxy Z Fold3, this pioneering technology from Samsung Display will spearhead the drive for foldable devices to become mainstream in the global market.
*Eco2 OLED™ refers to Efficient power Consumption + Eco-friendly Component