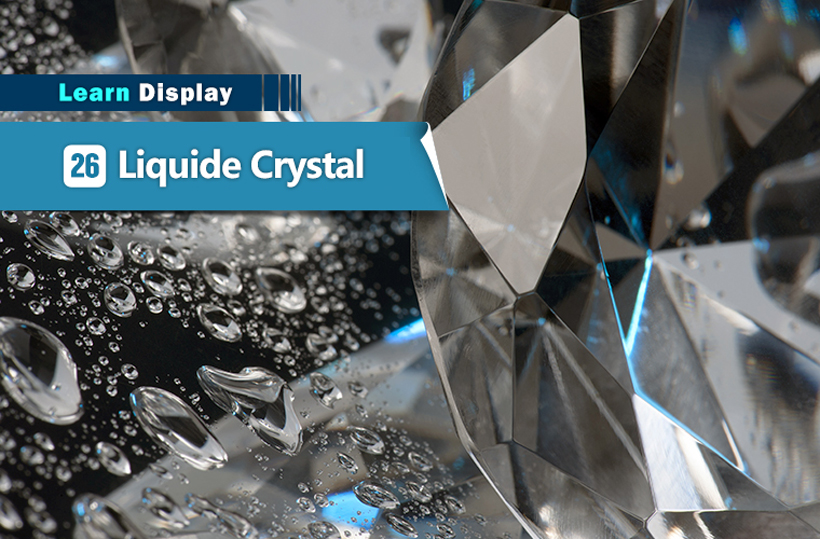 Liquid Crystal, an essential material that composes LCDs, has properties of both fluidities of liquid and crystallinity of solid. Let's figure out the role of liquid crystal in LCDs, the display technology that utilizes light transmission based on the modification of liquid crystal.
As the name suggests, Liquid Crystal is a substance that blends the properties of liquid and crystalline solid states, serving as the essential materials of LCDs. Liquid Crystal was first discovered in 1854 and was named as 'Liquid Crystal' by Friedrich Reinitzer, an Austrian biologist, in 1888.
Ever since liquid crystal was discovered, there has been a lot of research on modifying its state by applying electricity stimulation. After presenting the fact that liquid crystal exhibits unique optical properties in Nature in the 1960s, liquid crystal is widely used in a number of optical applications and finally commercialized.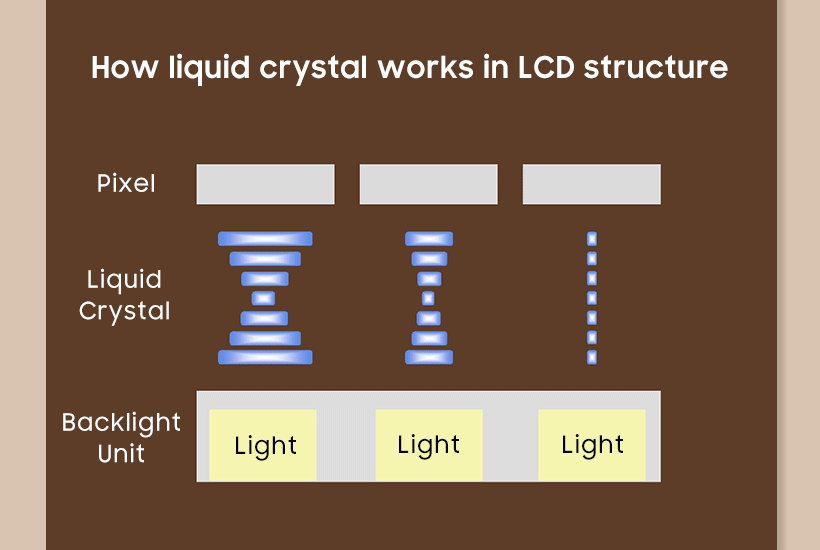 As mentioned earlier, the liquid crystal has optical properties that transmit light and property that reacts to electric current and modifies its alignment. Therefore, liquid crystal is used for passing through light or adjusting the amount of light.
When a backlight unit of LCD generates and emits light, the liquid crystals will be tilted to the desired alignment to adjust the amount of light (light transmission rate) and provide an adequate amount of light needed for respective pixels.