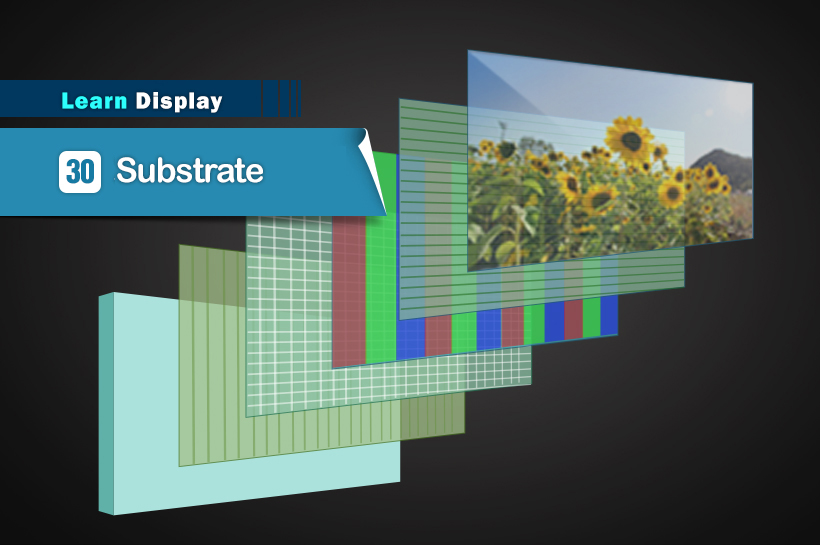 Display substrate refers to a material that forms the necessary basis for manufacturing in each display process, such as LCD and OLED. To compare the substrate to the construction process, it is similar to compacting a construction site in advance before groundwork is done.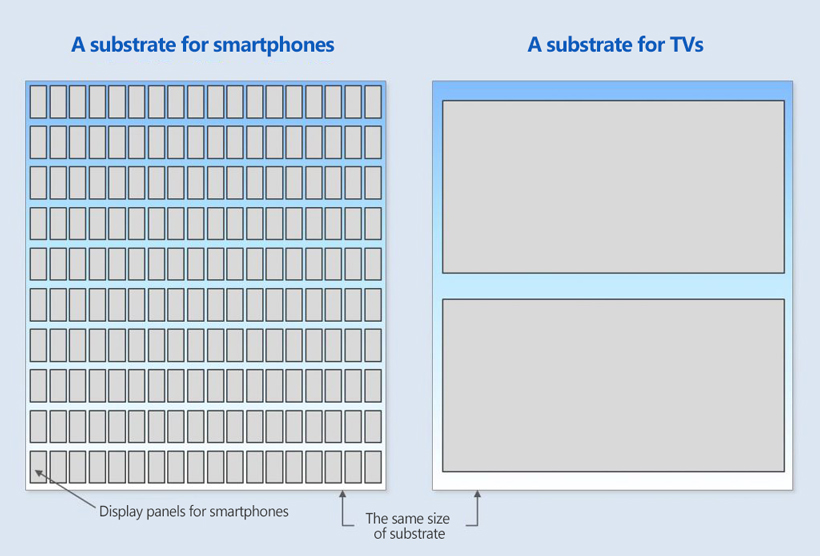 Most display substrates are made of glass, and have a very thin and flat shape of less than 1mm. Taking production efficiency into account, the large-sized substrate is put into the manufacturing process as it is. After passing through such a process, the fabricated substrate is cut into the appropriate size required for the final product.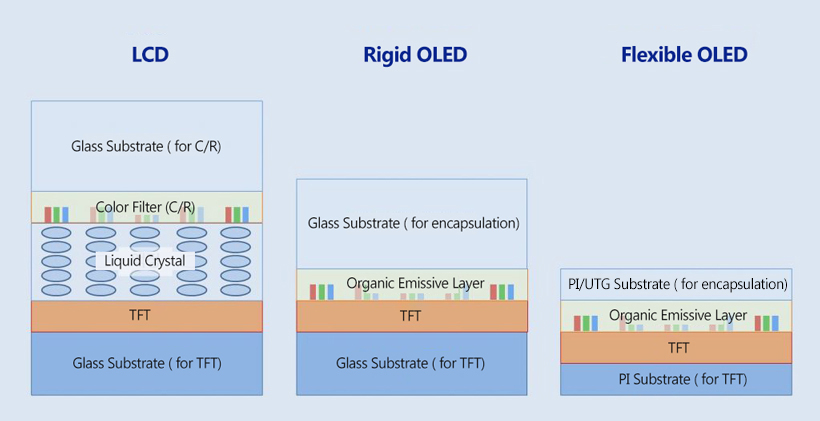 In case of LCDs, a glass substrate is used to build on a TFT (Thin Film Transistor) layer that controls liquid crystals and a color filter layer.
Similar to the LCDs, OLEDs also use a glass substrate to fabricate TFT and the encapsulation glass to protect the self-emissive organic layer from contacting external air and moisture. While such 'Rigid OLEDs' use glass to produce substrate, 'Flexible OLEDs', which have lately been in the spotlight, utilize polyimide (PI) material for the substrate to maintain flexibility. PI has characteristics similar to thin plastic vinyl, making it suitable to produce flexible displays in curved, folded, or other form factors.