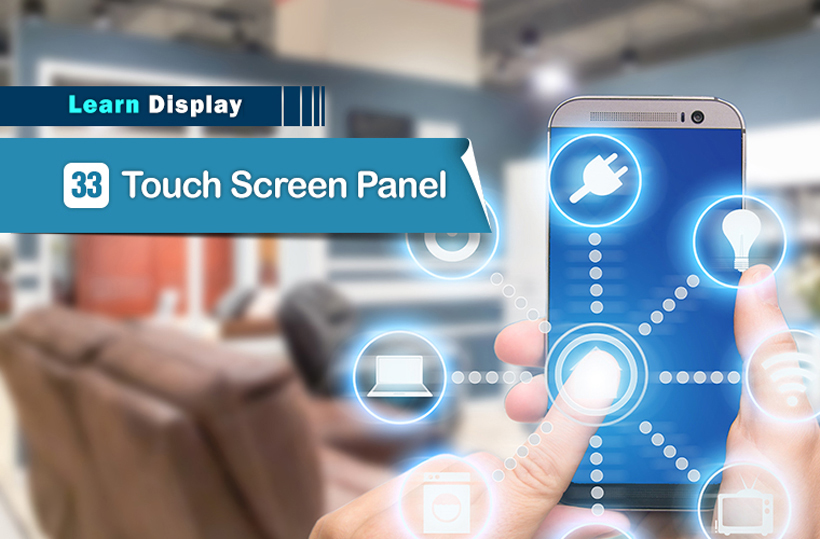 Touch Screen Panel (TSP) refers to a device that identifies coordinates of the exact place when pressing or touching the display screen. Smartphones that we commonly use features touch screen panel, so we can pilot our smartphones by touching the screen without separate external buttons.
The type of touch screen panels varies depending on how they work, such as capacitive touch, resistive touch, infrared ray touch, and acoustic wave touch. Early smartphones adopted a resistive which operates by the pressure applied. This method recognizes users' touch when upper and lower substrates are in contact due to external pressure. As a result, this method comes with the disadvantage of a low touch recognition rate since it requires pressure hard enough to have films contact.
Meanwhile, most of the latest smartphones use capacitive-type touch screen panels.  This method detects the change in capacitance of the electric conductor, such as a human hand, as soon as it touches the touch screen. Likewise, the capacitive type has good touch sensitivity and befits small and medium-sized models, so most mobile devices adopt it.
Touch screen panels are divided into external and embedded types according to the panel structure. The external type attaches a TSP film to the outside of the display panel, and the embedded type integrates the touch screen feature inside the panel.
Recently, the embedded type has been mainly used to make the panel thinner than the external type and reduce light reflection on the touch panel surface. In particular, the On Cell Type used in OLEDs has merits in terms of thickness and light transmittance as it embeds a touch sensor on the upper substrate of the display.