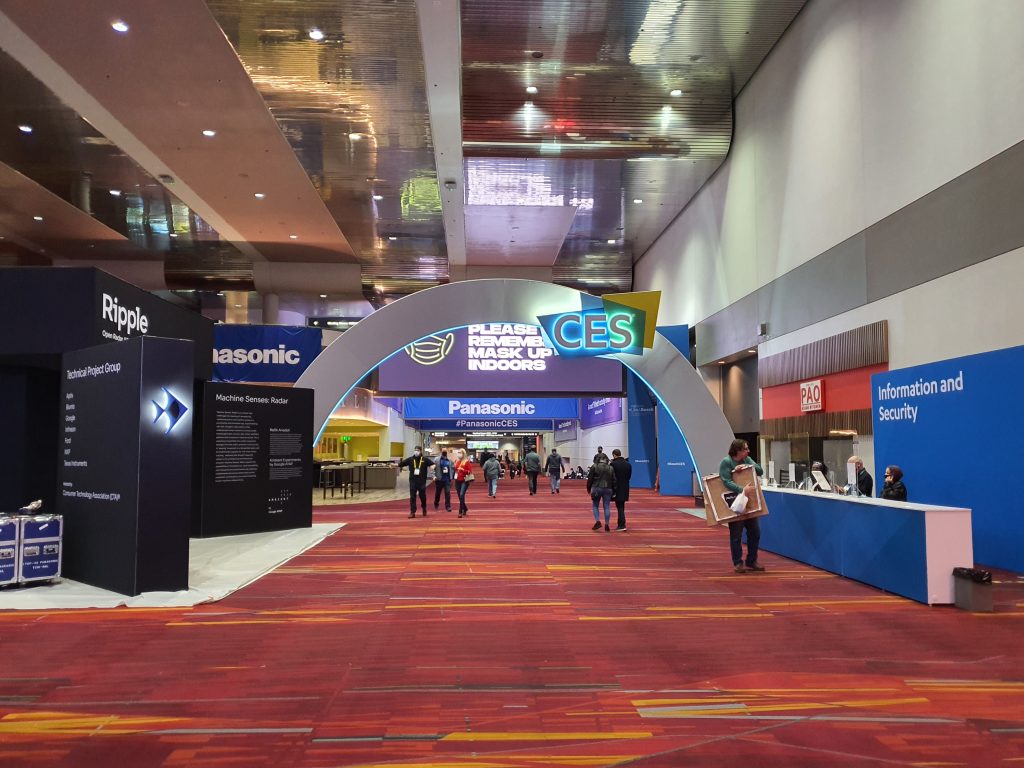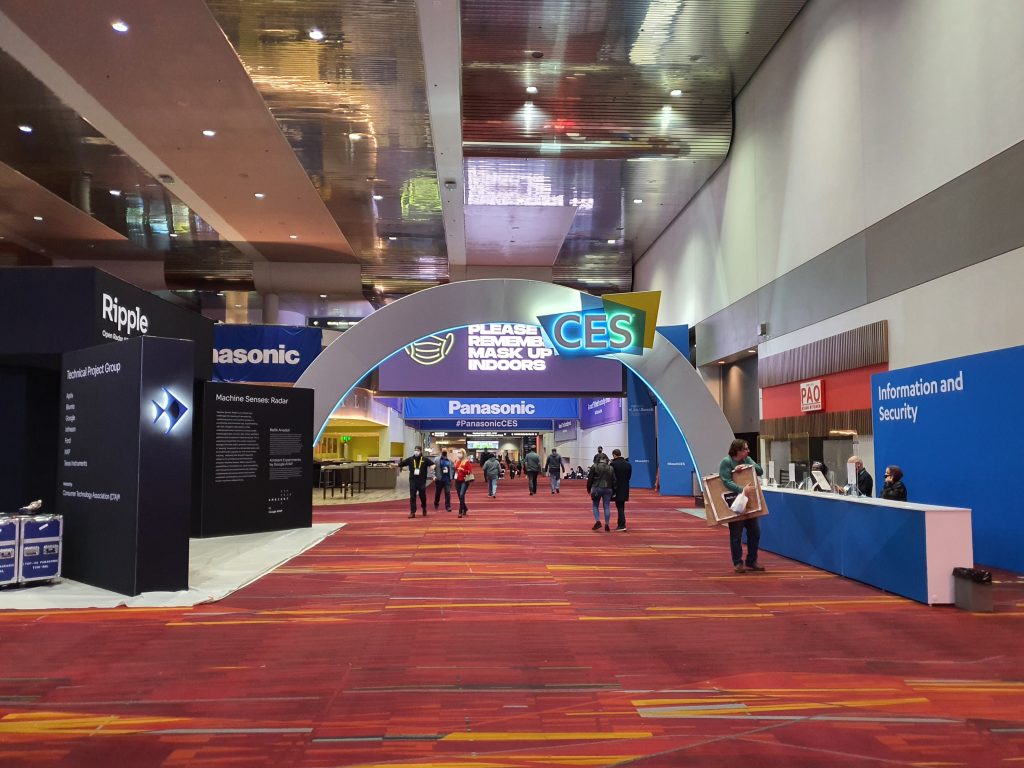 CES, the world's largest technology exhibition, opened its 2022 Las Vegas event in the United States on January 5. While the event was held online-only last year, this year's event gathered more than 2,200 companies participating from over 150 countries and was offered both online and on-site. The organizer of CES, the Consumer Technology Association, cited 5G communications, artificial intelligence, metaverse, space technology, and mobility as technologies to keep an eye on this year. Let us review the global megatrends in technology/products beyond consumer electronics.
Display Trends: Highlights from CES 2022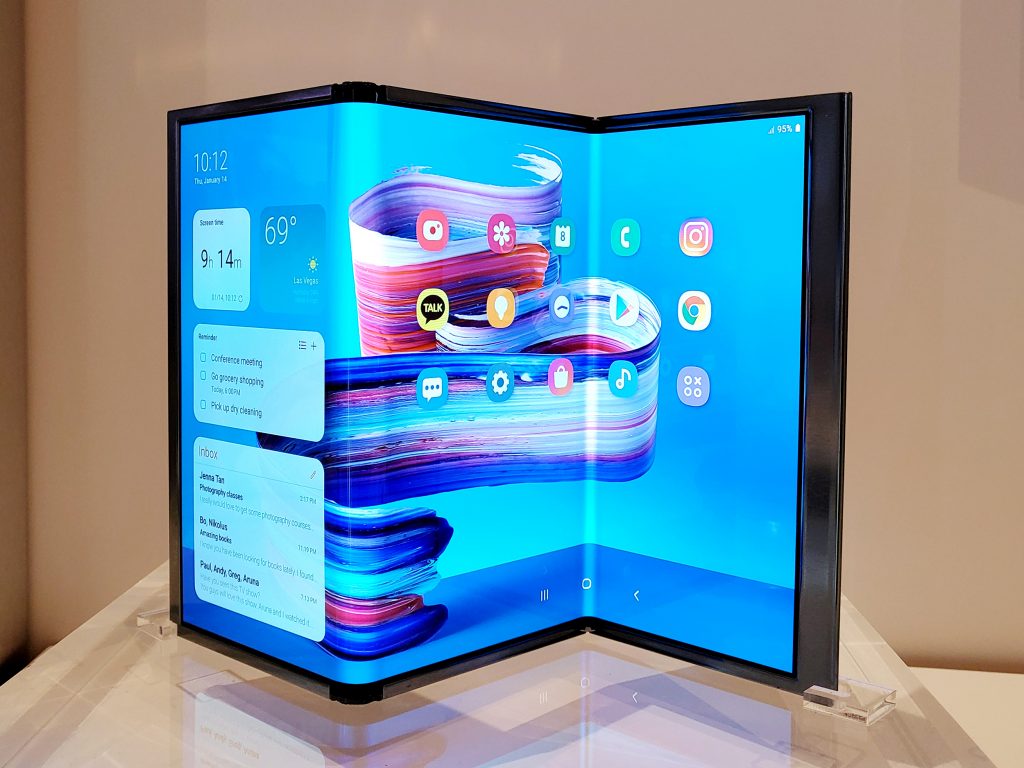 Last year, Samsung Display pioneered the display market mainly with its OLED laptops and foldable phones. At its private booth during this year's CES, Samsung Display demonstrated again its unparalleled technology. It drew the attention of the crowd with its foldable OLEDs, represented by 'Flex S,' a folding tablet with three panels in the shape of an 'S', and 'Flex G,' a tri-fold display folding inwards.
QD-Display, which recently began its mass-production, turned heads upon its introduction at the show. Samsung Display unveiled the world's first self-emissive quantum dot displays for 55-inch and 65-inch TV panels as well as for 34-inch monitor panels. Unlike existing large displays that reproduce colors through a color filter, QD-Display reproduces colors through the 'QD color converting layer' with superior image quality.
Meanwhile, Samsung Electronics unveiled its vision for the future, "Together for tomorrow", during the keynote event at CES 2022. The company shared its vision to create society that can coexist with society and the planet by incorporating its values that we have to pursue with 'sustainable future'. In addition, Samsung Electronics showcased a wide range of products based on future technologies such as AI, IoT, and 5G.
Samsung's Galaxy Z Flip3 Bespoke Edition, which took the world by storm in 2021, was named CES 2022 Best of Innovation. The product is wildly popular as it not only provides enhanced usability with foldable OLED but also offers up to 49 design combinations* that are customized to the preference of individual users.
*Users can change the front and back to five different colors and also customize the hinge and frame of the smartphone.
In addition, Samsung's Galaxy Book Pro 360 won the CES Innovation Award this year. Equipped with an OLED display with a 360° hinge, allowing users to use the product both like a laptop with a keyboard or a tablet PC.
Samsung also unveiled its Galaxy S21 FE 5G for the first time at this year's CES. Equipped with a 6.4-inch Dynamic AMOLED 2x display and boasting a touch sampling rate of 240Hz and a refresh rate of 120Hz, the product garnered much attention by offering the key premium features of the Galaxy S series at an affordable price.
In addition, Samsung also drew much attention by introducing a number of new products, such as the 'Micro LED' and 'Neo QLED TV,' which address the needs of customers with various screens and a suite of smart features. In particular, Samsung has adopted an extensive range of technologies that maximize the depth and life-like nature of images including the enhancement of its unique image processor 'Neo Quantum Processor.'
Other Highlights from CES 2022
As CES is the most influential tech show with all types of state-of-the-art technologies available, mobility – one of the hottest topics in the tech industry today – could not be missed. More than 200 automotive industry companies participated in CES 2022. Sony surprised the attendees of CES by debuting its electric vehicle VISION-S. Hyundai Motor's presentation with robotics also met with much anticipation as the company revealed its vision for Mobility of Things (MoT).
During the CES exhibition, global IT companies also unveiled many of their new products.
For example, Dell introduced its 'Alienware 34 Curved QD-OLED Gaming Monitor,' the world's first gaming monitor equipped with a QD-display. With a 1800R curvature, the product offers the highest level of brightness, excellent color reproduction, and near-infinite contrast, providing a high-resolution experience while supporting 0.1mx GtG* response time and a high refresh rate of 175Hz.
*Gray To Gray (GtG): a unit of measurement of pixel speed normally used to measure the response time of gaming monitors: It refers to how long it takes for the pixel to go from one gray level to the next.
HP also introduced its new PC products. 'EliteBook Dragonfly G3,' which debuted at the event, drew the attention of the crowd with its 13.5-inch OLED display. Lenovo and ASUS also introduced 'Thinkpad Z16 G1' and 'ZenBook 14 OLED' respectively, joining other companies presenting OLED products.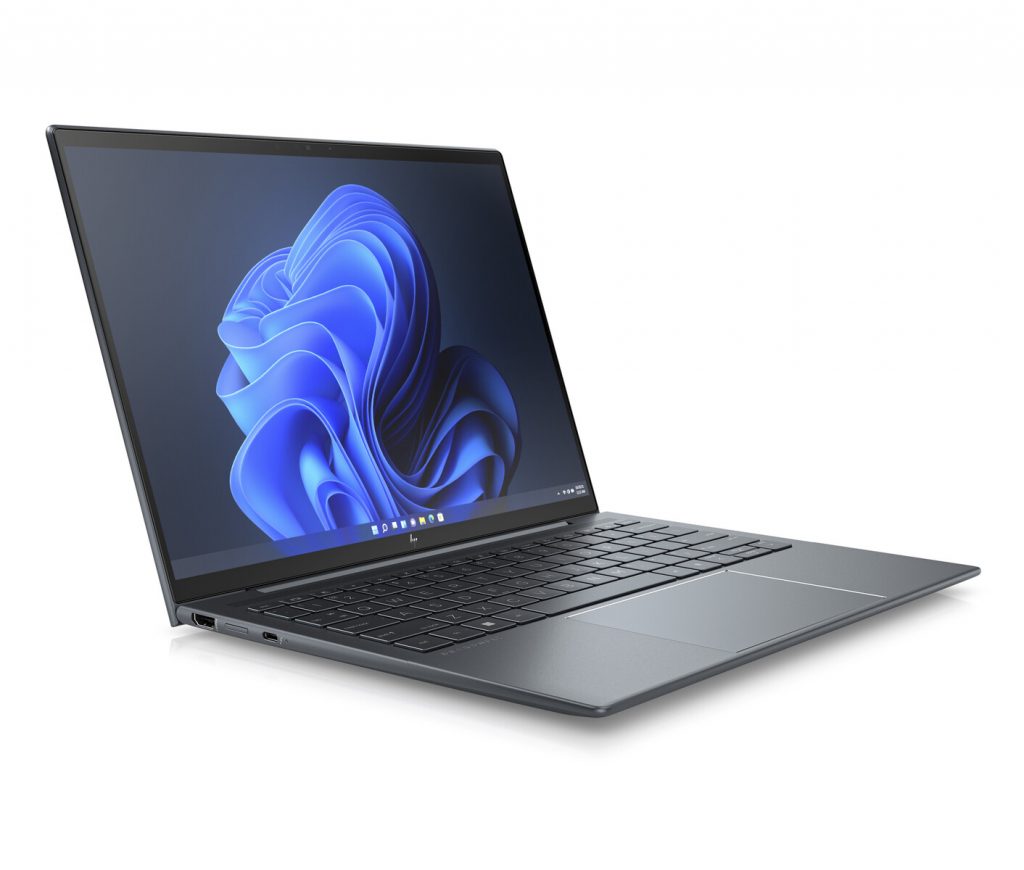 With the offline event being held for the first time in two years, CES 2022 was the talk of the town globally. The event featured everything from products that are reflective of megatrends to watch out for this year to impressive new products! Doesn't it make you look forward to seeing the impact that these IT products will have on the world with their innovative features?