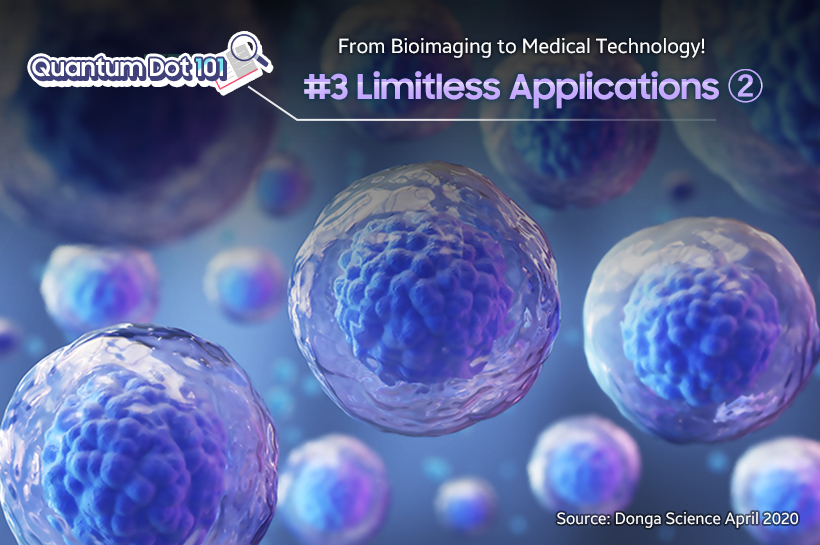 Rising Star in Bioimaging·Medical Technology
Quantum dots are considered a rising star in medical technologies such as bioimaging. Bioimaging is a technique that visualizes a variety of changes within a living organism at a molecular level. Magnetic resonance imaging (MRI) and computed tomography (CT) scans are prominent examples of bioimaging. Its importance has increased over the years as it is widely used to diagnose and treat diseases.
Bioimaging technologies that are widely used today, however, are not advanced enough to meet multiple requirements (ex: accuracy of diagnosis, real-time observation and economics) at the same time. For instance, while MRI scans are effective in diagnosis thanks to its high spatial resolution, they are very expensive. Optical imaging was introduced as an alternative method utilizing the visible spectrum or infrared radiation, but the visible spectrum inherently faces limitations in depicting biological activities as it is absorbed by the proteins, fats, and fluids within the body.
Given the limitations of existing technologies, the introduction of quantum dots has revolutionized the field of bioimaging. In 1998, two studies were published one after the other that bound quantum dots, which had been predominantly used for semiconductors, to biomolecules, confirming the potential for using quantum dots in bioimaging. Quantum dots can emit light 10-50 times brighter than that of the fluorescent probes traditionally used in the human body so that the passage of light-emitting particles through the inside of the body can be clearly observed. Adjusting the size of quantum dots can have the particles emit near-infrared light in wavelengths of 700-900 nm, which are not absorbed by the components inside the body.

In 2017, Professor Seong-ji Kim and his team of the Department of Chemistry at POSTECH* developed a technology that connects quantum dots with probes that detect cancer cells for the quantum dots to emit strong near-infrared light only when in close proximity of cancer tissues. However, commercialization of this technology for clinical diagnosis requires stabilization of the surface of the quantum dot in the same way it is required for displays and solar cells. As of today, binding a quantum dot to a probe to detect diseases often results in the loss of the light emission characteristics of quantum dots or quantum dots emitting light in areas that are not targeted. Diagnosis of diseases at a lower cost will become possible once technology stabilizes the surface of the quantum dot binding to probes within the human body.
*Pohang University of Science and Technology: A private research university in South Korea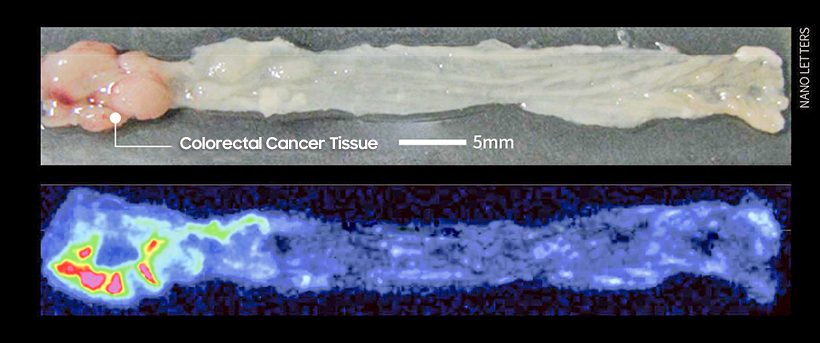 "Diseases such as cancer, which have multiple antigens, can be detected by quantum dots that emit different colors of light," explained Professor Kim. "Quantum dots are expected to have a tremendous impact on human society with future implementations of real-time bioimaging technology as well as fast and accurate diagnosis kits."