Life at Samsung Display is a bimonthly introduction of exceptionally talented employees at different campuses around the world.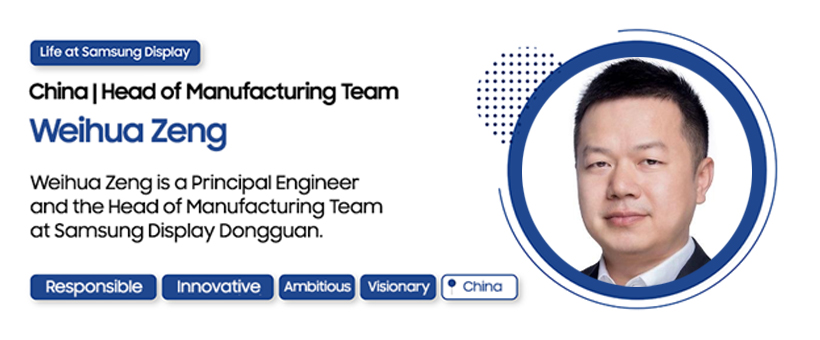 Tell us about yourself.
I'm Weihua Zeng, a Principal Engineer working at Samsung for 24 years and the Head of Manufacturing Team at Samsung Display Dongguan.
When I entered Samsung Display in 1998, I was mainly responsible for the development of new products and mass production quality control. As the company grew, I rotated among different groups – from manufacturing technology, development, to quality control. I was promoted as the head of the manufacturing team in 2018 and have been in charge since.
In the last 24 years, Samsung has been a place for me to build not only my career but also my family as I met my wife on campus: We have a son and a daughter together. As passionate as I am about work, I also value time with my family. Going on camps/picnics, riding bicycles with the children, enjoying my wife's meal at home and listening to my kids explain their stories from school – all of these moments are invaluable to me. My family is my biggest motivation and support group altogether.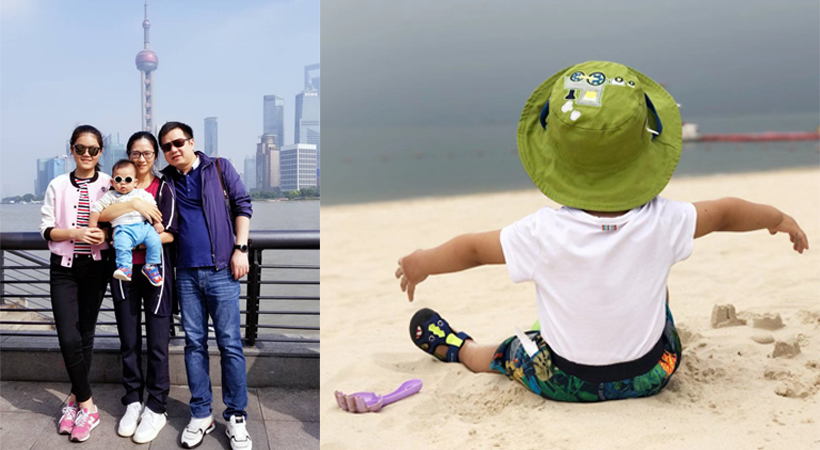 24 years working at Samsung Display is so impressive! Any special memories to share in particular?
During the 2008 Beijing Olympic Games, I got to participate in the torch relay as a torchbearer representing Samsung Display Dongguan (SDD). Getting the chance to be a torch bearer was not easy, as it was the first time China had hosted the Olympic Games, and everyone was eager to participate. Thanks to Chinese society's contribution, I could seize the chance after beating tens of thousands of competitors. I am so proud to participate in such a big event on behalf of Samsung China and be part of an unforgettable historical moment.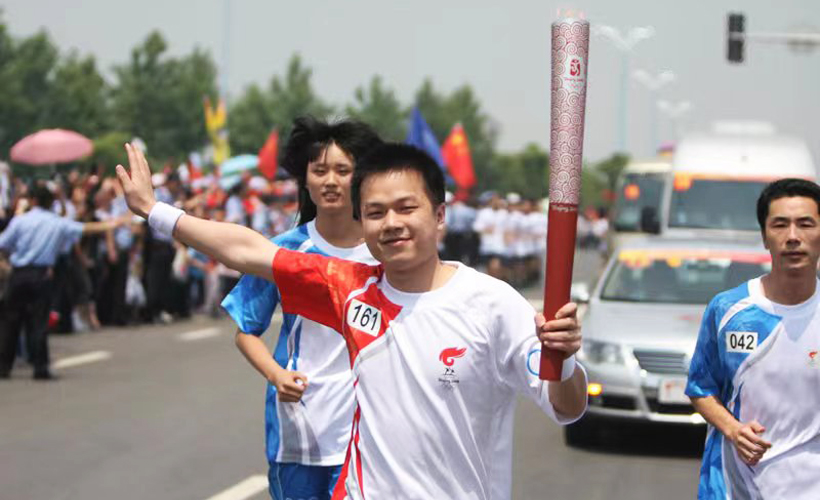 That is amazing! What made you join Samsung Display?
I studied electronics in university and had a 3 month internship at an TFT-LCD Module original equipment manufacturer (OEM) before graduation. That factory was Samsung's display supplier and I was impressed with the quality onsite. That working experience really made me want to work for Samsung after I finish my degree. Samsung Group was already well-known in the electronics industry at the time, and it became my dream to join the company one day. I am so grateful that I not only got to fulfill this dream of mine but also continue to develop my career at Samsung Display.
What are your daily job responsibilities at work?
As the head of the manufacturing team in Dongguan campus, I am responsible for meeting planned production quantity and product quality. This means that I need to ensure equipment efficiency and continuity as well as quality data management and it can be quite challenging: I need to provide guidance on any sudden anomalies and manage thousands of first-line production staff and engineers. My daily responsibilities at work is why I am passionate about continuous learning (the process of learning new skills and knowledge on an on-going basis).
Normally, I start my day by having all the groups report on the manufacturing site indicators in the previous day. Then we strategize on any emergency tasks at hand and solve issues. To reach production targets, I also often hold meetings with other related departments.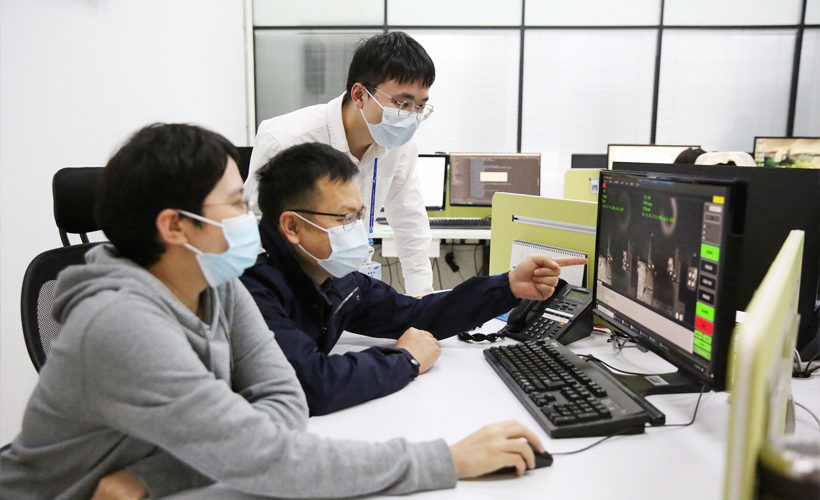 Recently, we succeeded in implementing a real-time monitoring system that helps us easily catch anomalies on time and also prevent them in advance using Deep Learning algorithm and Vision AI system. Our smart factory initiatives have had a significant impact on our accuracy and production quality and we are excited to implement more upcoming innovations to even further this success.
What do you think are the important qualities for your team's success?
I think communication skills, determined execution and a harmonious workplace are crucial factors.
Effective and timely communication is important in any enterprise that requires cross-departmental collaboration. In manufacturing, it's nearly impossible to work in solis since every stage (from development, quality control to production) involves team effort. This is why I actively pursue meetings with leaders from different departments every day. Our open communication heightens productivity and joint effort.
Last but not least, a harmonious office atmosphere is often overlooked but I really think it's important. The value of diversity, innovation and open communication is evident in workplace efficiency.
What do you like the most about Samsung Display?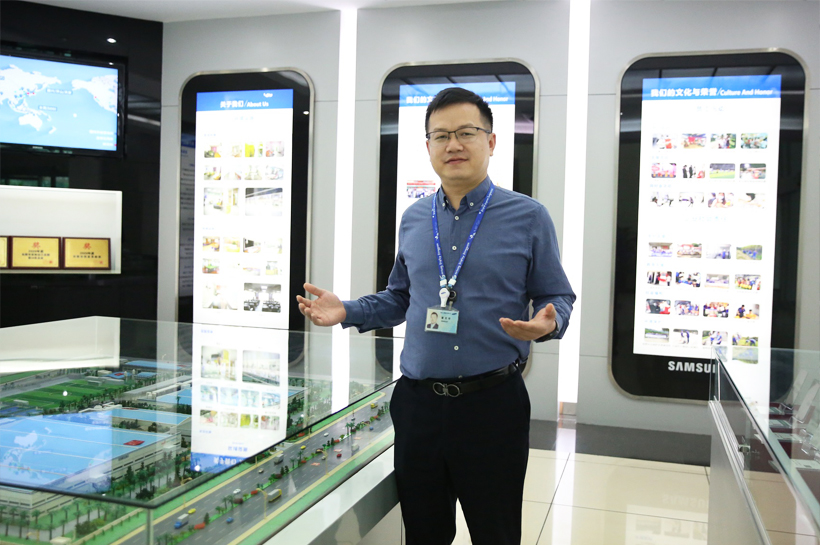 I believe in putting people first. Every person carries a unique potential within that can be realized through education and it is important as a manager to understand every member of my team and put them into action.
At Samsung Display, you'll find many opportunities for growth. In addition to in-company training courses, there are cooperative education programs with international universities. To share my personal experience, I attended the EMBA course at Peking University and Korean language education course at Korea University. These opportunities helped me with my management skills and Korean proficiency at work.
Tell us more about the campus you are currently working at.
Dongguan is a manufacturing hub in Guangdong Province, China. Many global tech companies, including Samsung, have presence in the area. Samsung Display Dongguan was founded in 1998. It was originally SDI's subsidiary factory, manufacturing LCD and CRT displays. The company later merged with Samsung's LCD business in 2008 and began to shift towards the OLED business in 2011. Today, the campus's main focus areas are Rigid OLED modules used in smartphones/IT devices and automotive displays. Every year, the company hosts the Guanxiang Festival in September where all the employees celebrate and bond over fun activities. It's an endearing tradition of ours that reminds everyone "we are family" as we laugh and share memories together.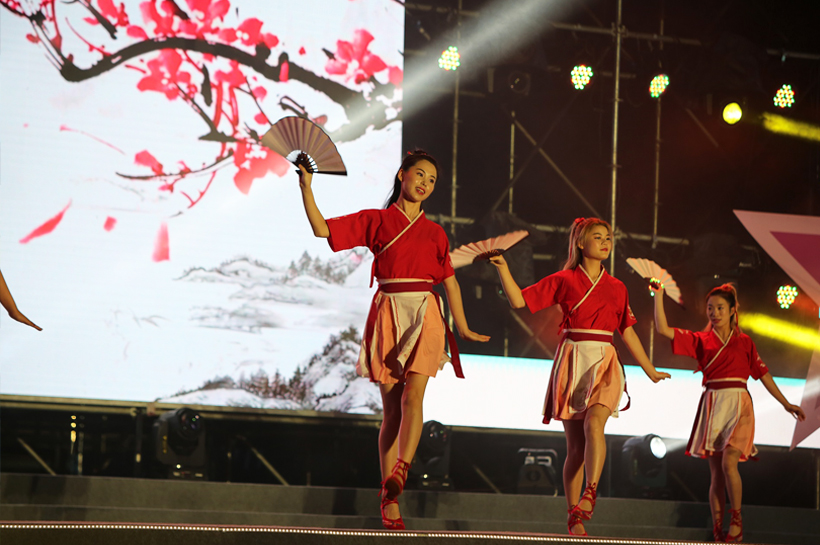 What would be the advice you'd give now to your younger self just joining Samsung Display 24 years ago?
Despite the increasing competition in the display industry, Samsung Display will continue its position as an emerging leader with every employee working towards its success. The company is full of opportunities, and as long as you are willing to learn, you will see yourself growing with the company.