2021 OLED laptop display lineup to include over 10 new displays

Annual sales projected to increase more than 500 percent year-over-year

Full-fledged laptop OLED expansion in 2021 being driven by demand for a more contactless lifestyle including telework, video conferencing and online education
Chief Executive Officer Joo Sun Choi announced today that Samsung Display Company will introduce more than a half dozen OLED laptop displays in 2021, a major expansion that is expected to invigorate the global laptop marketplace.
With most of the top global IT firms now having laptops or notebooks with UHD OLED displays, Samsung Display is preparing to extend its FHD and QHD OLED lineup as well as its UHDs to accommodate rapidly growing demand for superior laptop image quality.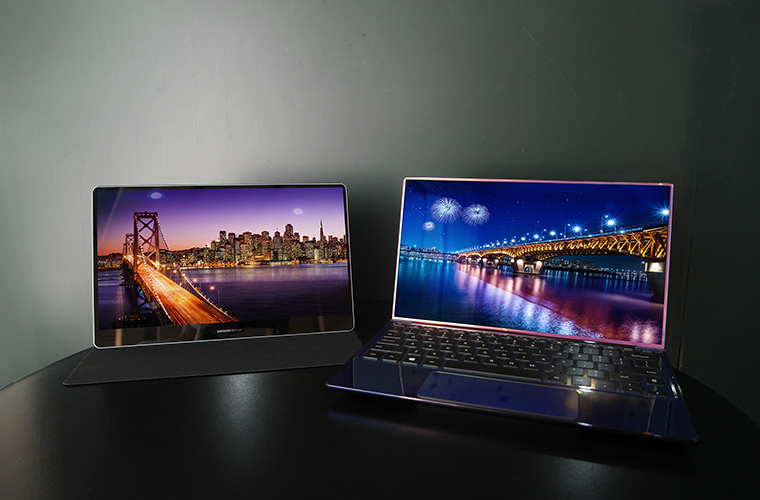 "As demand for telework, online education, and gaming has skyrocketed due to the impact of COVID-19 and increased telecommuting, IT markets including laptops have rallied," said Sung-chul Kim, president and head of the Mobile Display Business at Samsung Display. "Just as Samsung's OLED displays have outstripped LCDs in design elegance and higher image quality to dominate the smartphone market, we aim to increase our laptop OLED presence with greater consumer value, size diversity and technological innovation," he added.
The company plans to meet demand for greater laptop display performance by expanding its OLED product lines to serve an increasing portion of the volume market, as well as to bolster its already strong premium sales. Thanks to increased size diversification and more consumer-oriented specifications, the expanded OLED lineup will feature panel sizes that include 13.4-inch, 14-inch, and 16-inch screens. These laptop displays will follow in the footsteps of the 13.3-inch and 15.6-inch UHD OLED models successfully launched in late 2019, as well as the 13.3 FHD and the 13.5 QHD OLED models that rolled out last year.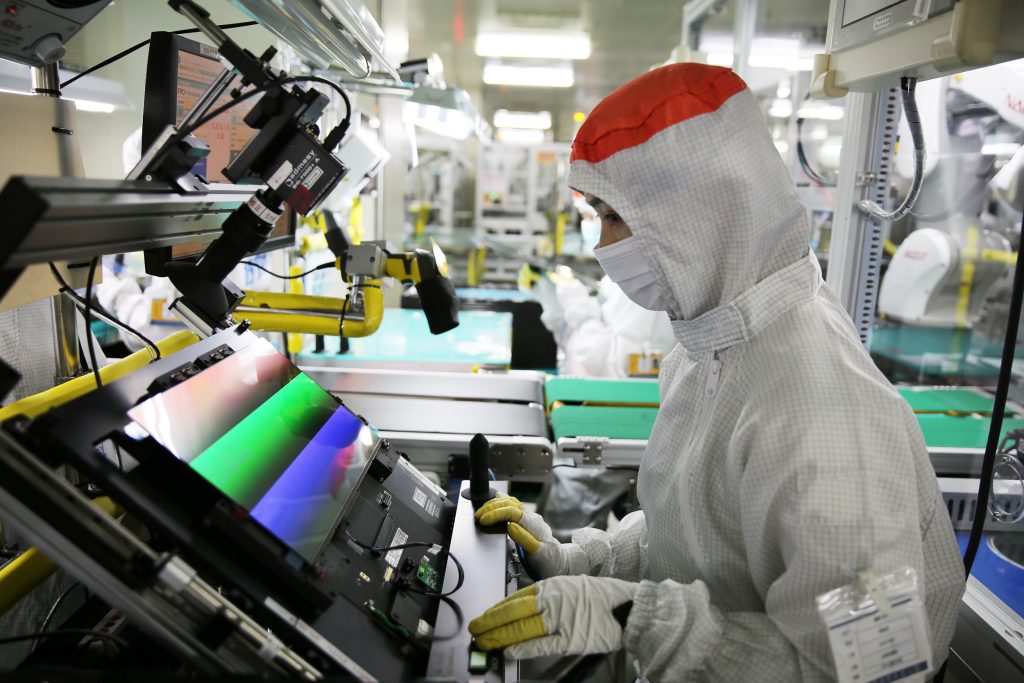 Samsung Display is forecasting more than a five-fold increase in OLED laptop display sales driven by the growing trend toward cutting-edge laptop/notebook designs, the latest contactless technology and increasing demand for higher specification displays.
Known for its flexibility as well as its vibrant colors, Samsung's OLED technology, which has a simpler structure than LCDs, easily enables a variety of more enticing design elements including slimmer bezels. Thanks to its lightness and thinness, OLED displays are now being recognized as the optimal display for all mobile IT including smartphones, laptops and tablet PCs.
The latest OLED display offers a wide color gamut that meets the DCI-P3 (Digital Cinema Initiatives color standard) at 100% (LCDs generally have 74%), as well as outstanding image quality with a deep black level below the 0.0005nit threshold, and a response speed more than 10 times faster than that of most LCDs.