Its 90Hz OLED panels offer better image blur length than 120Hz LCD panels
Samsung Display announced today that the company began mass-producing its 90Hz refresh rate laptop OLED panels, which are featured in the 14-inch versions of the new ASUS Zenbook and Vivobook Pro. Both laptops support up to a 90Hz refresh rate.
The refresh rate is the number of times per second that a display shows a new image. A 90Hz refresh rate means that the display can show 90 still images a second. A higher refresh rate enables smoother movements on a display. However, a higher refresh rate also requires a higher capacity graphics card and uses more battery, so it's not always the optimal choice.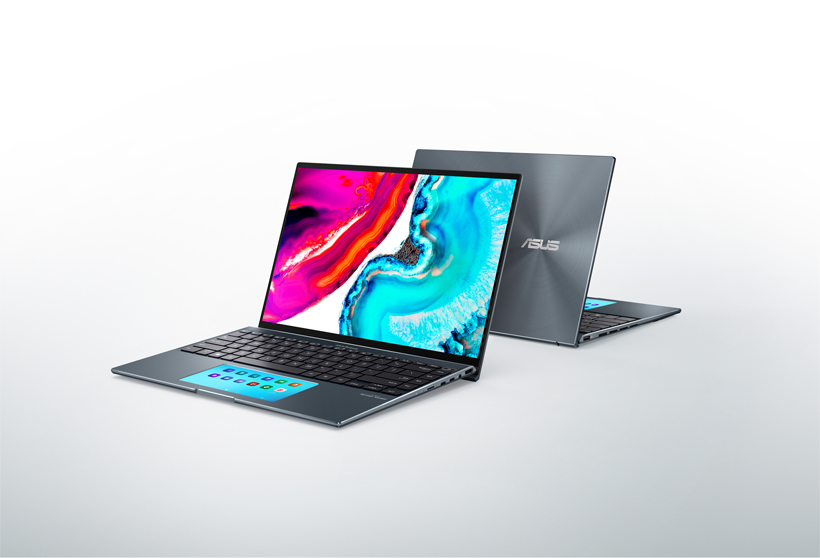 An OLED panel responds much faster than an LCD panel and can display a more natural-looking image with a lower refresh rate than an LCD panel. According to Samsung Display's internal tests, its 90Hz OLED panel showed a blur length of 0.9mm, a 10 percent improvement when compared to a 120Hz LCD panel's blur length in video playback. Shorter blur length means less motion blur and clearer movement when watching videos.
"The demand for laptops is increasing steadily as working from home and remote learning become the new norm," said ASUS's PC BU product marketing center vice general manager Y. C. Chen. "OLED displays can meet consumers' various needs as they're using laptops for school, virtual meetings, video streaming, gaming, and more."
Samsung Display has been supplying OLED panels for global laptop manufacturers including ASUS, Lenovo, Dell, HP, and Samsung Electronics, with the market continuing to grow.
"The 90Hz OLED panel offers more options for consumers who are looking to enjoy high-performance content on their laptops," Samsung Display said. "With our innovative OLEDs, we're further pioneering and leading the market in display technologies that offer superior image quality."
In addition to the 14-inch 90Hz OLED panels, ASUS's Zenbook and Vivobook Pro models feature Samsung Display's industry-first high resolution 4K OLEDs in larger 16-inch panels. With a variety of sizes and improved performance, Samsung Display is continuing to expand its OLED lineup for laptops.