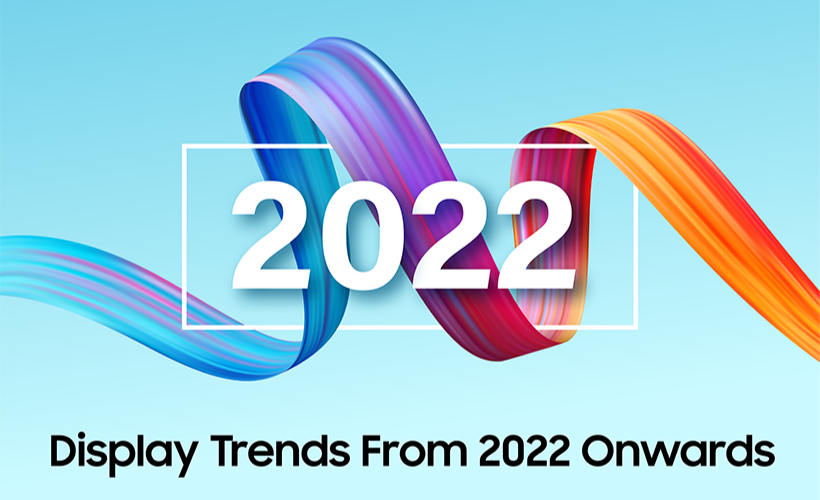 What was your 2021 like? It was probably one of the most unusual years for most. Despite the various factors that made the year unpredictable, uncover some of the anticipated trends to find more details about your next display in this article:
Display in the New Normal
Trend #1: Display At Work
3.29 billion people are estimated to be employed globally in 2021. Regardless of what industry you work in, COVID19 probably changed your work environment. For many of us, creating a work-from-home (WFH) culture was the biggest task in 2020 and 2021: Over 489* million units of PC were shipped worldwide as the pandemic forced people to stay at home and in need of notebooks and mobile workstations. Gartner predicted that 125 million more laptops and tablets are expected to be in use in 2021 than that in 2020 - with more than 6.2 billion units of devices** in use globally. For those going to offices, Bring-Your-Own-Device (BYOD) work culture and office docking stations - enabling people to plug in their own laptops to enjoy a desktop system at work - were most likely the changes experienced. In fact, the global Docking Station*** market is expected to reach around $1.7 billion by 2026 as more companies pursue versatility and ease-of-use for workers' devices in the office.
"Both the types and number of devices people need, have and use will continue to rise."

Ranjit Atwal, senior research director at Gartner
*Canalys PC Shipment for 2020 and 2021 Q1-Q3 figures combined
**PCs (laptops and deskbased), tablets and mobile phone devices
***A stand or converter into which a laptop, tablet, handheld game console, smartphone, or other mobile device is inserted to access additional ports.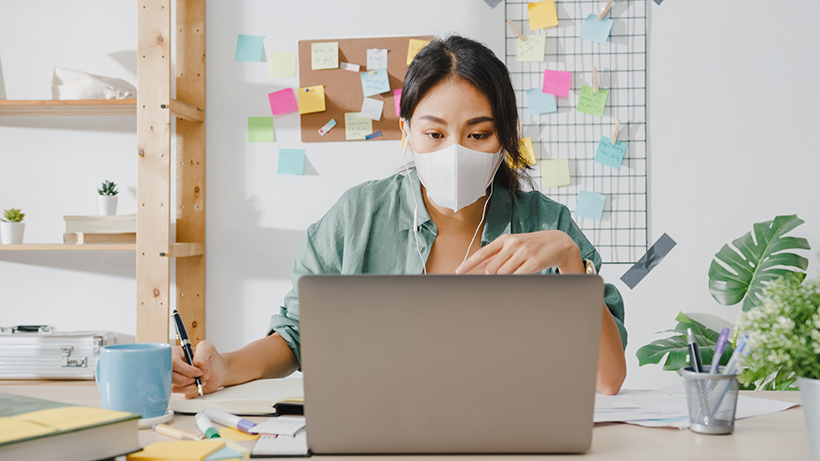 In a recent McKinsey survey, 9 out of 10 organizations said they will be combining remote and on-site working, yet 68% don't have a detailed vision in place for hybrid work. This will likely be an ongoing discussion as expectations by both the companies and employees will spark unprecedented needs and innovations. Hybrid work may look and feel very differently from what you experienced this year, but one fact remains the same: You still depend on different types of display devices to get work done remotely or in the office.
Trend #2: Display at Home
Aside from the 8+ hours of work, what do you do? From watching streaming services to scrolling through feeds, if you saw an increase in your screen time, you are not alone. According to the World Economic Forum, global data consumption grew more than 30% in 2020 compared to 2019, and the growth was higher than expected due to the increased demand for video* and gaming during the COVID-19 pandemic. 2021 is no different: TikTok, a leading destination for short-form mobile video, is reportedly the most downloaded app on the App Store for 2021 with 746 million installs and worldwide consumer spending on apps is projected to reach $133 billion, with mobile gaming taking up 67% of that.
*Video accounted for more than three-quarters of data consumed in 2020
Make your own TV with The Frame | Samsung
As people have been spending more time at home, they seek connectivity, which explains why 48 billion Internet-enabled devices are installed globally. Smart home devices like the Echo Show 15 can now control security cameras, doorbells, lights and thermostats. Popularity of home entertainment devices has also increased as consumers demand for screens that go beyond a home device. For example, Samsung Electronics' The Frame sold more than one million units globally this year, making it the first single-year million-seller in the Samsung lifestyle TV lineup.
"The Frame is not just a device for watching TV, but a lifestyle product which enhances a space with its design and enriches consumers' lives with an extensive art collection."

Simon Sung, Executive Vice President and Head of the Sales & Marketing Team of the Visual Display Business at Samsung Electronics
Trend #3: Display On the Move
Phygital (merging of the 'Physical' with the 'Digital') retail is becoming a trending term within the industry as it is considered to be the next evolution of omni-channel strategy. It is essentially taking the best strategies of both physical and digital retail and boosting the performance of both. "Clicking" to complete your transaction online and then "collecting" the items at the store offline, also known as click-and-collect, saw a 106.9% sales change in 2020 and is expected to sustain double-digit growth rates, reaching $141 billion in 2024.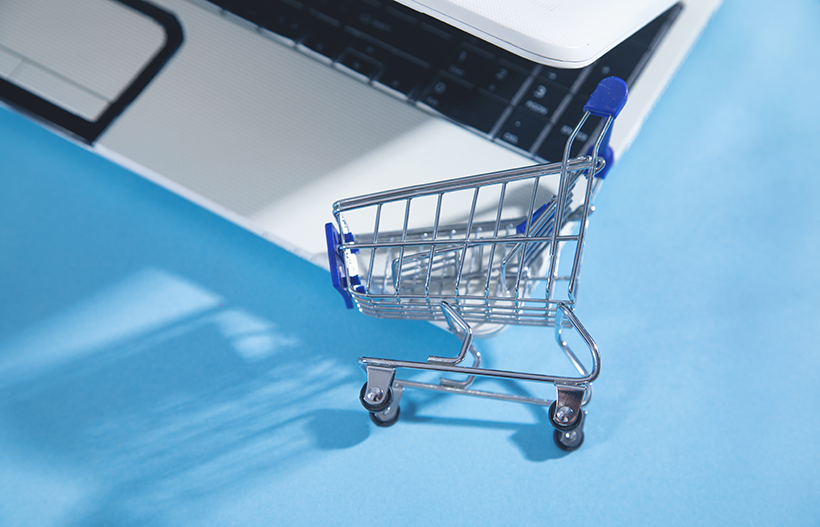 Maybe you decide to use your smartphone to purchase an item and decide to pick it up at the store nearby. Should you choose to drive your way there, automotive makers like Volvo envision a future where the entire windshield becomes a transparent display, superimposing visuals onto the driver's view of the roadway. Should you take public transportation, Hyundai's mobility concept vehicle M.Vision X might be an option in the near future - a 4-seater autonomous vehicle with 360º windows as screens instead of windows and a 28-inch display in the center that interacts with passengers using gesture recognition.
M.Vision X | Fully Autonomous Mobility from Hyundai Mobis
"We worked hard to sublimate the changes in life people have had to cope with in the post-Covid 19 era with new mobility technologies."

Cheon Jae-Seung, VP and Head of the Fundamental and Advanced Lab of Hyundai Mobis
Why are these changes taking place within the automotive industry? Deloitte believes that in-vehicle media consumption in the U.S. will reach 52 billion hours in 2030 and 95 billion hours in 2040, driving the growth of in-vehicle infotainment (IVI) system technologies estimated at USD 30.47 billion by 2022 with a compound annual growth rate (CAGR) of 11.79%. Advanced technologies like artificial intelligence and augmented reality will help transform infotainment systems to be more than just touch screen displays inside cars; it will present immersive experiences with bigger and more engaging displays to passengers.
Top 3 Display Device Trends from 2022 onwards
Future of display is exciting, and driving that excitement is OLED. For example, electronic devices such as game consoles, laptops, and automobiles featuring OLED are on the rise these days. In addition, the Quantum dot gets the spotlight to be a state-of-the-art technology for display. Here are some of the display device trends that will transform your future soon:
Trend #1: TV with QD-Display | Consumer demand for larger TVs with higher resolution will continue to grow. From 2022 onwards, TVs with 4K resolution or higher will make up 80% of the market, while 40% of the TVs will be at least 55-inch in size.
Developed by Samsung Display, QD-Display is a next-generation innovation that combines self-emitting layer and quantum dot technologies. Much anticipation lies in its superior color purity, high contrast ratio, low reflection, and wide viewing angle compared to conventional displays. Since its announcement in October 2019 to invest $11 billion (13.1 trillion KRW) in the establishment and R&D of the QD-Display production facilities, Samsung Display recently has begun its mass production of QD-Displays. Expect to hear more about QD-Display TVs in 2022!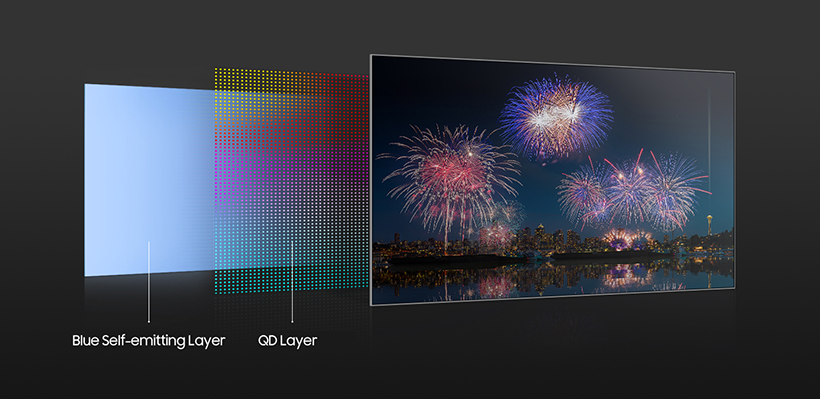 Trend #2: OLED Laptop | Over 50 lineups of laptops from major brands are using OLED displays currently. The rapid expansion of this display technology is driven by the superior viewing experiences it offers; the image quality and viewing experiences on OLED displays cannot be matched by conventional LCD displays. OLED displays cover 120 percent of the DCI-P3 color gamut, which is the standard for digital films. For conventional LCD displays, the color volume stands at just 74 percent. OLED displays can also express a wide spectrum of colors, including true black. Unlike LCD displays, OLED displays can control individual pixels, enabling displays to achieve 1 million to 1 contrast ratio for superior HDR viewing. Combined with exceptional HDR capabilities, OLED displays deliver truly cinematic viewing experiences that are immersive and dynamic. This is one of the key reasons why OLED laptops are popular among consumers.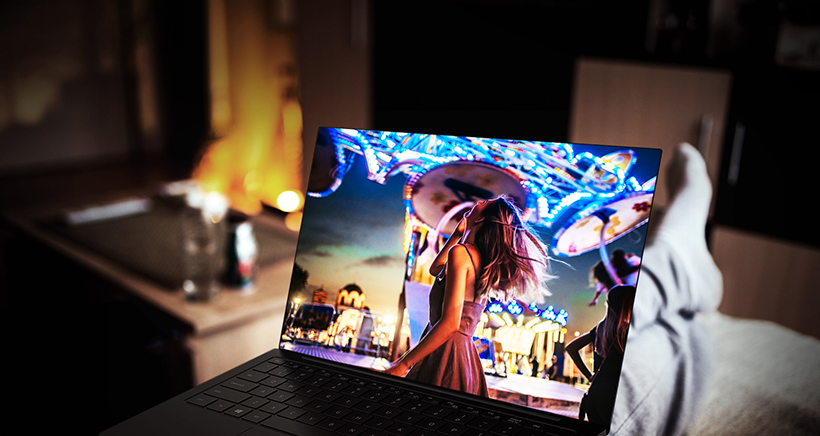 Major manufacturers including Dell, HP, Asus and Lenovo released OLED laptops across different sizes and prices, indicating affordability becoming a factor in the near future.
"By 2025, we expect that over 20 percent of premium laptops that cost $700 or more will be equipped with OLED displays."

Dennis Choi, Marketing VP of Mobile Business at Samsung Display, during his keynote speech at the IMID 2021 Business Forum
Trend #3: Foldable Phones | Since their debut on August 11, 2021, Galaxy Z Fold3 and Flip3 sales volume surpassed 2 million around the globe within 2 months. Chinese smartphone maker OPPO launched its first foldable flagship smartphone, the OPPO Find N, on December 15, 2021 and are winning positive reviews globally. It is expected to see more flagship foldable phones next year from global smartphone manufacturers. In addition, the presence of foldable technology is expected to bring dramatic changes to the smartphone market as the global foldable phone market size is anticipated to grow with a 21.3% growth rate between 2021-2027.
But that's just the beginning: Slidable, rollable, and multi-fold smartphones will soon become a reality as foldable technology gains momentum. The way we interact with displays will be transformed as more consumers get accustomed to the various foldable form factors. In fact, we expect that there will be an increase in demand for foldable designs in other IT devices aside from smartphones in the future.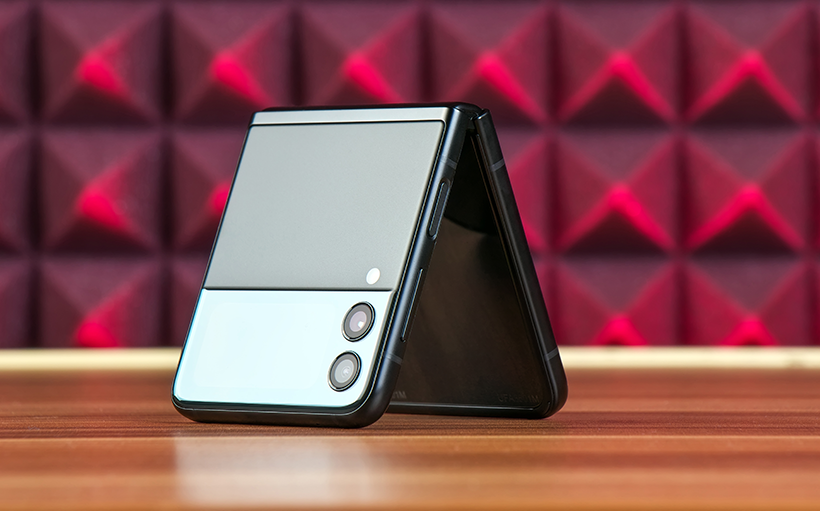 "Samsung brought back a bit of nostalgia with the Galaxy Z Flip 3 this year."

Android Headlines
Samsung Display in 2022
Samsung Display is leading innovations as we are committed to developing technologies that will take our displays to the next level in superior image quality and efficient low-power. We hope you are also excited to race into a new universe with Samsung OLED from 2022 onwards!