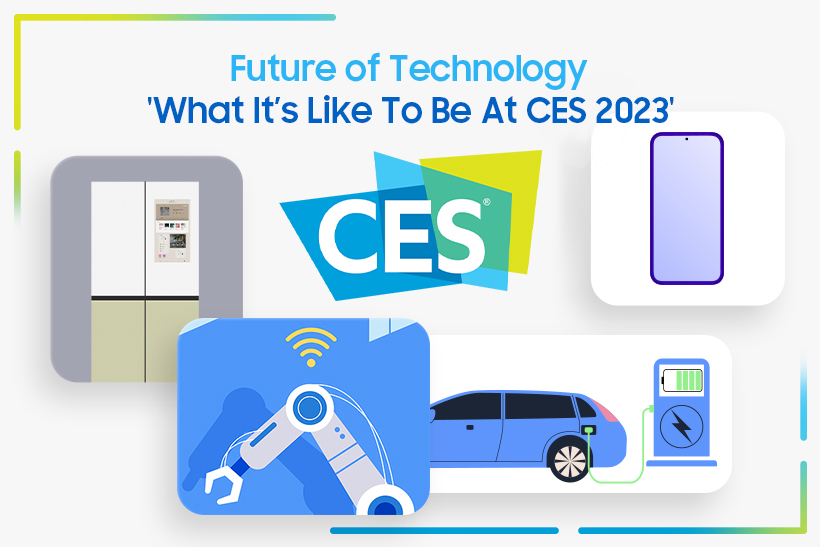 CES, the world's largest IT and household appliances trade show, was finally held in person after three years. It's a platform for state-of-the-art technologies to compete and a barometer of future technology. Those technologies that were once considered only a dream came close to becoming a reality as our lifestyle changed during the Covid-19 pandemic. In line with this trend, CES 2023 was centered around key themes of Web 3.0, metaverse, human security, sustainability, digital health, and mobility.
Exhibition halls reveal that global tech companies are making new attempts across industries. Companies that manufacture household appliances and displays developed automobiles, while global IT companies launched automotive software, and camera manufacturers focused their efforts on robotics and virtual reality. Scroll down to find out more about what went on at this year's CES, where the convergence and expansion of technologies stood out more than any other time.
Connected World
Samsung Electronics unveiled its "SmartThings Station," which supports users in using smart home features more easily and faster. When synched with the SmartThings application on a Galaxy smartphone, pre-set sleep mode or alarms that support routine activities of the user can be activated by a single touch of a button, with all appliances being integrated and managed.

Family Hub Plus, the bespoke refrigerator equipped with a 32-inch full HD touchscreen, is tailored to provide entertainment including cooking-related information, news, photos, and artworks. Several household appliances, connected to the SmartThings platform, can be controlled through a big widget that serves as a central control panel. In addition, a smart door feature was introduced, which allows users to open the sensor-equipped doors just by touching the surface when they have their hands full with groceries or dishes. This product can be synched with OneDrive and Google Photos, offering a broader sharing experience.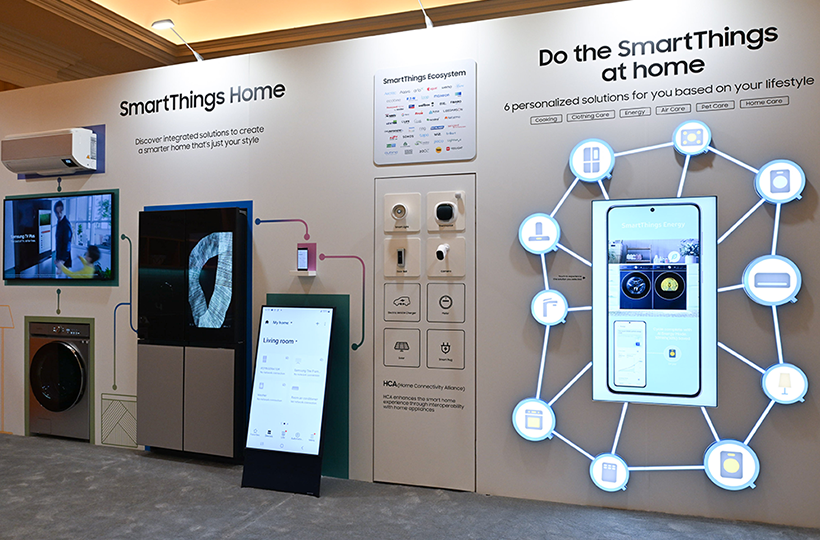 ▲ All household appliances in your home can be connected through SmartThings so that they can be monitored and controlled (Source: Samsung Electronics Newsroom)
Electric Vehicle As a Moving Entertainment Platform To Be Unveiled by Household Appliances Company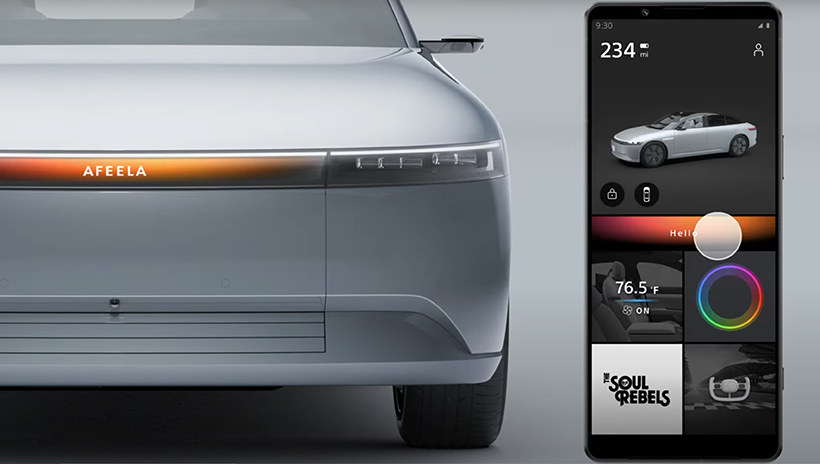 ▲ The smartphone interface on AFEELA, an electric vehicle to be ambitiously launched by Sony (Source: Website of AFEELA)
Sony drew the attention of participants and visitors by breaking its tradition of unveiling premium TVs at CES and instead focusing its efforts on virtual reality and mobility. Sony Honda Mobility (SHM), the joint venture between Sony and Honda, unveiled its first mass-produced car brand AFEELA. Sony's first autonomous driving electric vehicle (EV), the prototype of AFEELA was revealed for the first time to demonstrate the interior and exterior of the vehicle.
Truly reflecting the characteristic of an EV that does not have an engine or grille, Sony installed a long display panel called the "media bar" on the front of the vehicle. The company's strategy is to leverage a powerful pool of content and Intellectual Property (IP), which includes movies and games. Sony has positioned its product not as a mere mode of transportation but as an "entertainment platform on the move." Unlike traditional automobile players, who compete with each other on faster and stronger engines/motors, Sony placed an emphasis on autonomous driving technology by focusing on content that can be enjoyed in a moving car.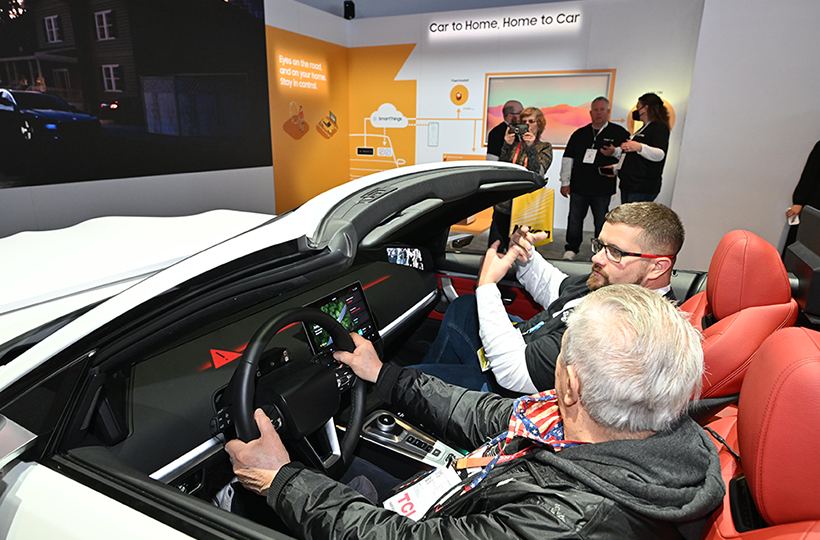 ▲
Visitors test out Samsung's new Ready Care system. Ready Care gives you the ability to easily set up your house's environment from your vehicle remotely, helping you create the perfect in-home environment before arriving home.
(Source: Samsung Electronics Newsroom)
Optical Technology Meets Robotics
Camera manufacturers, whose business has slowed down due to the development of smartphones, unveiled their new growth engines. Japanese camera maker Nikon created a market where optical technology is used for precise operation capabilities of robots by developing robotic arms. "We have created a dynamic visual acuity system that outperforms the human eye. It has the ability to respond to unexpected situations with so much flexibility that it looks as if it was a living being," said Nikon. Nikon showcased the "Unreal Ride," an interactive demonstration that allows visitors to take a photo of themselves riding a motorcycle through a virtual city of the future. It drew many participants as it offered a cinematic experience — once visitors hop on the fixed motorcycle prop at the exhibition booth, they can enjoy a video integrated with landscapes of a future city.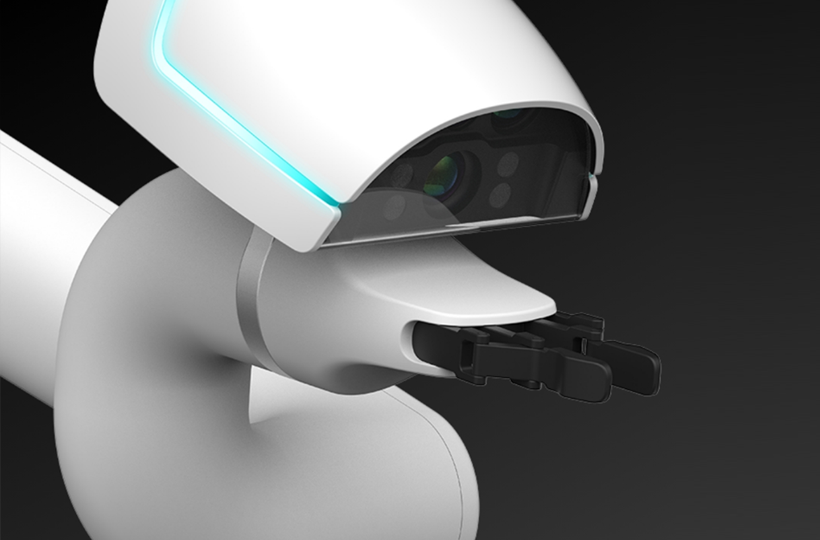 New Healthcare Technology for a Healthy Future
Healthcare start-ups also showcased their original ideas and technical capabilities. The French start-up Withings unveiled a toilet bowl equipped with a sensor that can analyze urine to inform the users of their health status. A typical urine test requires people to use a cup or a test strip, but using a toilet bowl that comes with sensors removes the hassle of taking a urine sample. It allows the user to immediately check their health status, which is expected to create much demand.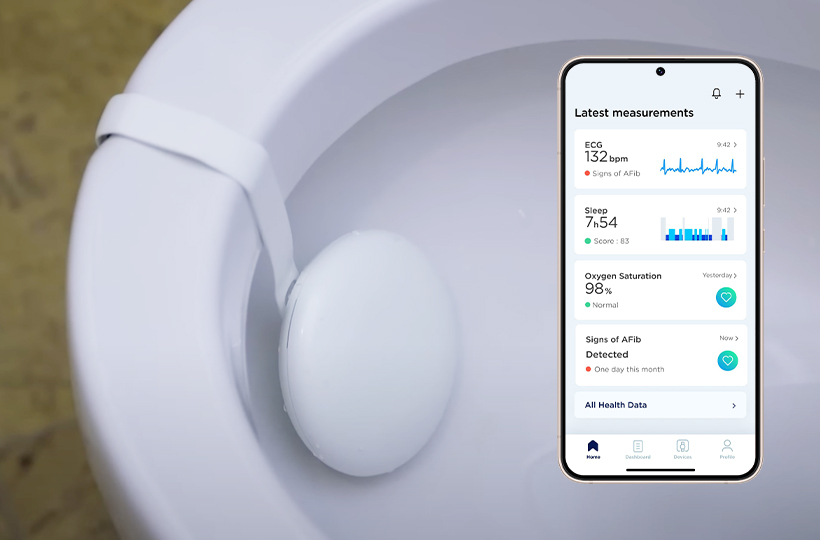 ▲ U-Scan, which analyzes the health status of the users without having to take a urine sample (Source: Website of Withings)
CELLICO, an in-house start-up of Samsung Electronics, drew everyone's attention with its electronic eye that can help patients suffering from visual impairment recover their vision across all stages of retinal disease.
Those who have lost their vision because of a retinal disease cannot identify objects when they move from an indoor space to outdoors, mainly due to the amount of light. The micro-bionic eye uses "AR glasses," equipped with a camera to project optimized images, to help patients to move freely. Registered for a patent in the U.S., this technology is awaiting its patent review result in China and Europe as well, and the company is going to ramp up its effort to develop an electronic eye device based on augmented reality.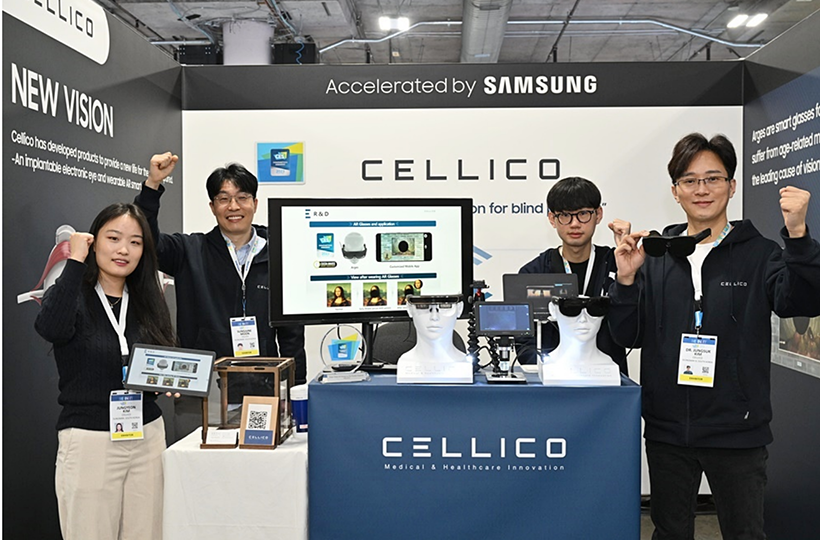 ▲ The team at CELLICO, a state-of-the-art healthcare start-up, showcasing Korea's first electronic eye device (Source: Samsung Electronics Newsroom)
Keyword at This Year's CES: Sustainability

At CES 2023, participants and visitors saw a tree that photosynthesizes using solar cells. Panasonic created this tree with leaves made of "Perovskite," often dubbed the next-generation solar cell, to symbolize its commitment to zero greenhouse gas emissions by 2050 in its fight against climate change. Inspired by photosynthesis, where leaves on a tree convert light energy to chemical energy, Panasonic used solar cells that convert light energy to electric energy to create the leaves of the tree structure.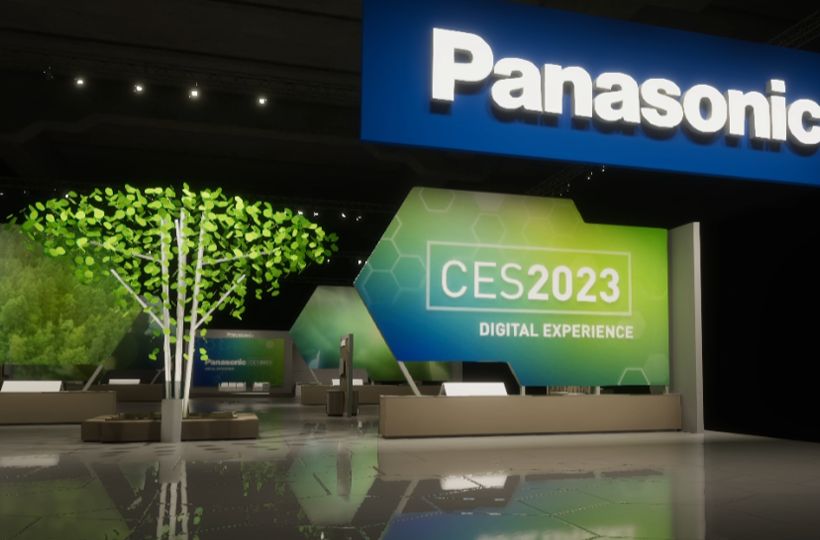 ▲
Panasonic's "Perovskite" tree that was created as part of a 3D virtual experience (Source: Website of Panasonic)
Perovskite is drawing attention as the next-generation material that can replace the silicone solar cells, which were commercialized in the 1980s and are now the most widely used type of solar cells. It is lighter and more flexible than existing solar panels, which allows the material to be installed anywhere, be it on a wall or window. If commercialized, Perovskite can turn an entire city into a solar farm without requiring a lot of space.
CES 2023 missed many Chinese companies, which used to account for a significant portion of the participants at the event, due to Covid-19 and competition with the U.S. However, it was an occasion that showcased the capabilities and reputation of Korean companies. We look forward to seeing how the various technologies and innovative products unveiled at this year's CES will transform our daily lives.