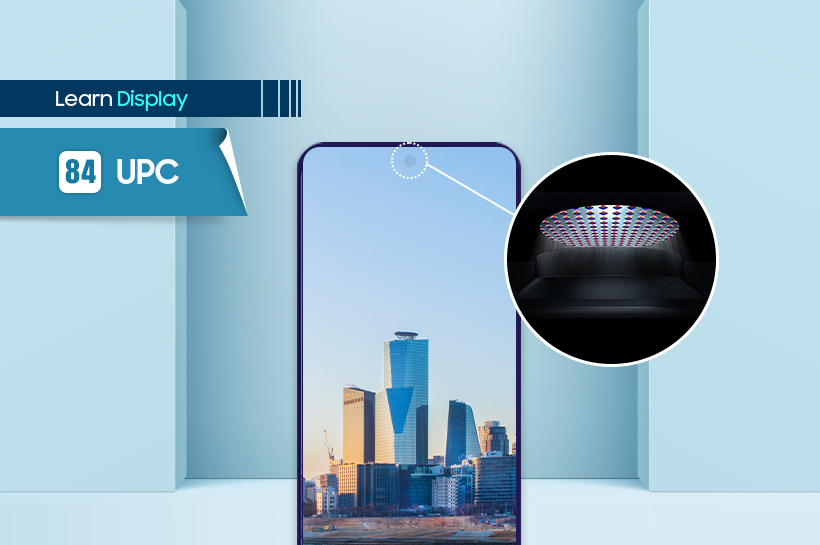 Under panel camera (UPC) literally means a camera installed under a display panel — a technology used to equip an IT device such as a smartphone or a tablet PC with a front-facing camera under its display panel.
Various initiatives have surfaced as full-screen displays lead the smartphone industry trends: ① Bezel around the edges of the smartphone screen has been minimized, ② Fingerprint scanner have been embedded in display panels, and ③ Displays with different front camera cutouts such as notched, punch-hole, teardrop have been developed. The UPC technology is one of the 'perfect full screen' initiatives by eliminating camera holes and embedding front cameras under the panel.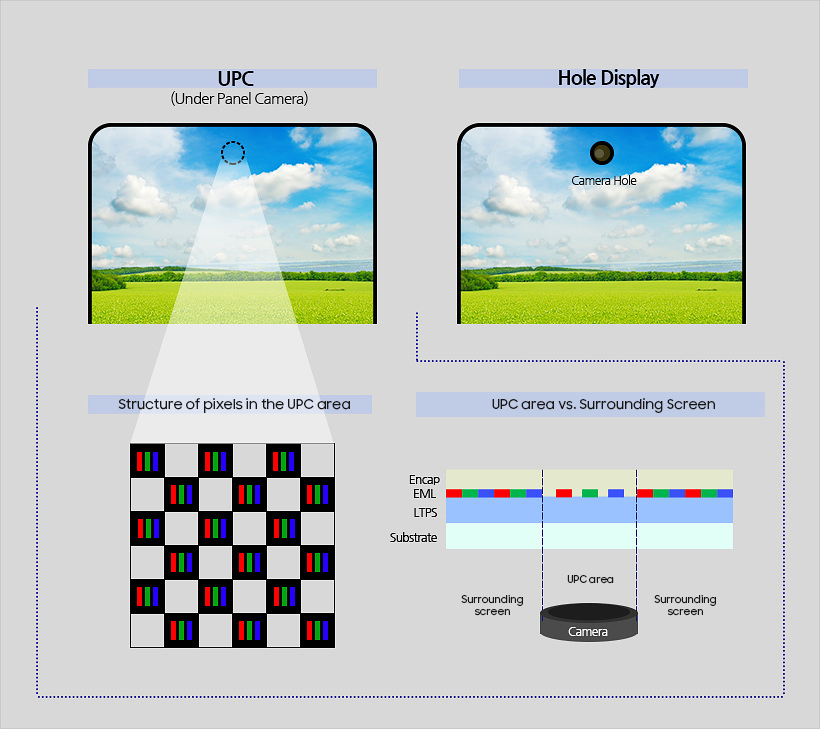 The Under Panel Camera (UPC) technology places the camera module underneath the panel. Therefore, images are displayed across the entire display when the camera is off, but once the camera is on, it functions as expected. For the camera and display panel to exist and simultaneously function in a single area, separation of the light-emitting part for the display and the camera light transmission is necessary.
With the camera located underneath the display panel, it is crucial to increase the level of transmittance of the panel. To achieve this, a comprehensive technology in layered structure and design is implemented to meet the camera requirements including transmittance and optical interference.