Starting with 700 models of eight smartphone brands, the company plans to expand search options to laptops and tablets on the 'OLED Finder' website.
As the number of smartphones equipped with OLED panels increases, Samsung Display today officially launched 'OLED Finder' (oledera.samsungdisplay.com/oledfinder) to help customers identify Samsung OLED- equipped products by smartphone brand and model name.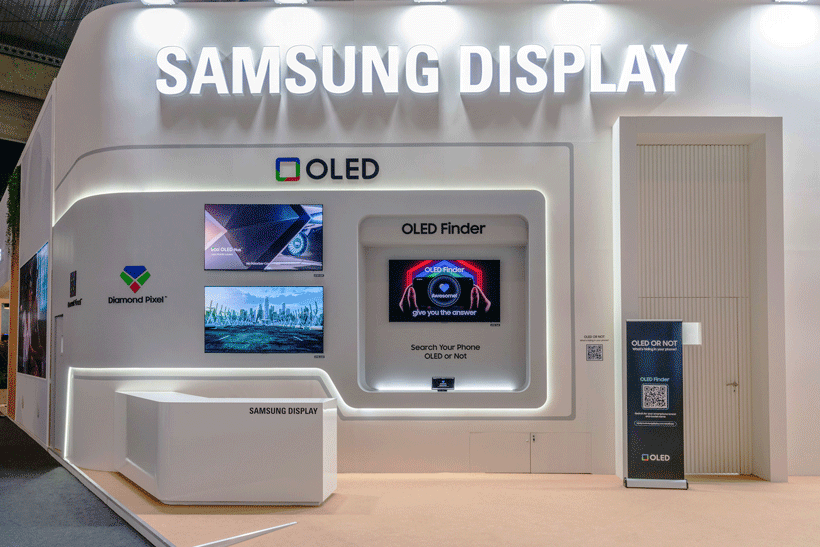 ▲
Samsung Display_OLED Finder Exhibition Booth
At the moment, the OLED Finder website provides service on 700 models of eight smartphone brands, including Samsung Electronics, Vivo, OPPO, and Xiaomi, to check whether Samsung OLED is equipped. As Samsung Display adds smartphone models to the site's database, it also plans to expand the search targets to other product groups, such as laptops and tablets.
"With 70% of OLED-equipped smartphones using Samsung Display technology, it is clear that Samsung OLED is highly trusted by both our partners and customers," said Brad Jung, Vice President and head of the Mobile Display Marketing Team at Samsung Display. "Smartphone brands use various display technologies, including LCD or OLED, and even the same smartphone models can use panels from different manufacturers. We launched OLED Finder to provide more accurate information to consumers that are looking for the best and most differentiated Samsung OLED products."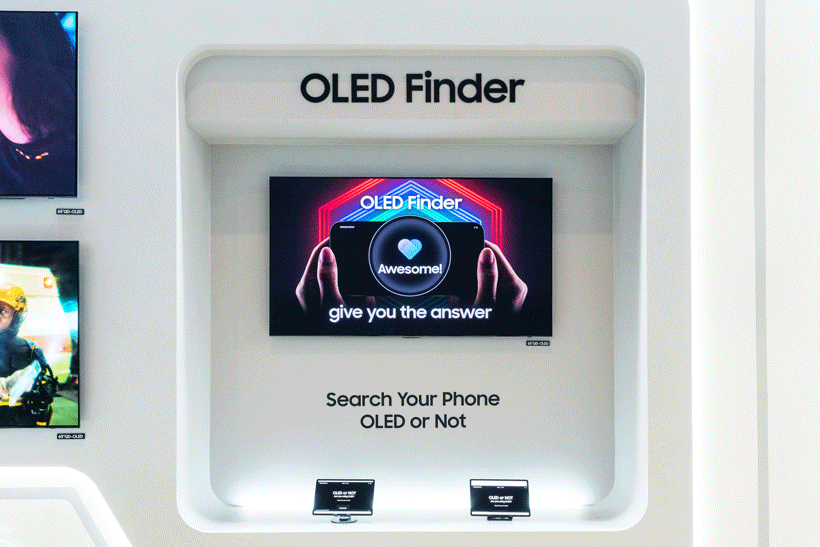 ▲
Samsung Display_OLED Finder Exhibition Booth
OLED Finder provides information and services beyond the search function. When the user selects a smartphone model featuring Samsung OLED, it provides a pop-up phrase"Awesome!" along with content highlighting the features of Samsung OLED, such as diamond pixel, plastic reduction, low blue light and wide color gamut. In addition, when a model equipped with a panel from another brand is selected, the site recommends the latest smartphone equipped with Samsung OLED and provides a link to the official website of its smartphone brand.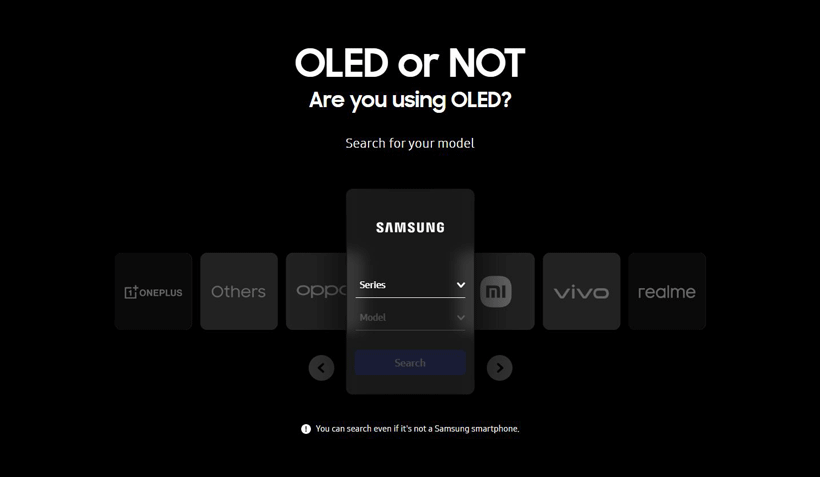 ▲
Samsung Display_OLED Finder's Website
Samsung Display introduced the beta version of OLED Finder at MWC 2023, and visitors who experienced the service said, "I actually loved the website. I found it interesting to have a chance to look up any smartphone model and validate if they use OLED," and "I was glad that I have Samsung OLED display when I saw my phone in the search results."
OLED Finder can be accessed through the Samsung OLED website, OLED ERA (oledera.samsungdisplay.com), Samsung Display's official website (www.samsungdisplay.com), or the QR code below.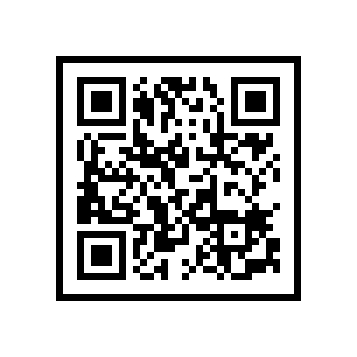 ▲
The main page of Samsung Display's OLED Finder website
QR Code