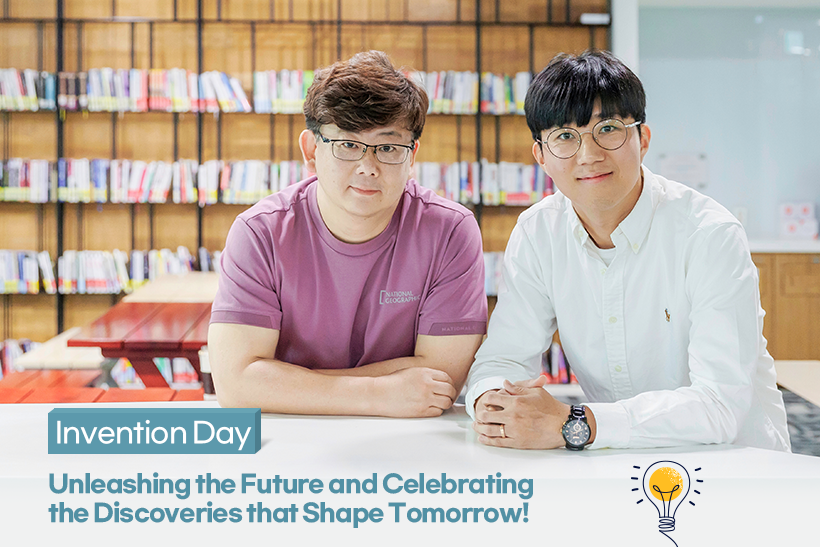 In Korea, Invention Day is celebrated on May 19. It serves as a catalyst for inspiring new ideas and groundbreaking innovations. It is a day dedicated to fostering creativity and pushing the boundaries of what is possible in various fields. In the midst of fierce competition, Samsung Display continuously conceives and brings to life innovative technologies, paving the way for the next generation of display. Here's a story of Samsung Display's rigorous pursuit of new discoveries in the ever-evolving world of displays.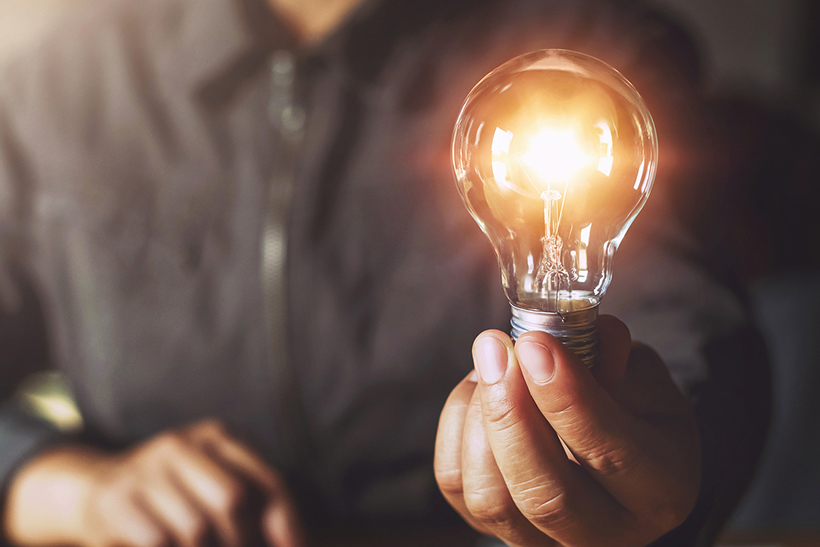 SDC is Home to Novel Discoveries and Most Impactful Inventions in Dynamic Display Marketplace
The annual Invention Day was first established in 1957. The 19th of May marks the anniversary of King Sejong the Great's use of the world's first Cheugugi, a rain gauge, which was invented by Jang Young-shil, a scientist during the Joseon Dynasty.
Inventions that make our lives easier thrive through novel ideas, and Samsung Display, a leading Intellectual Property rights (IP) company in the display industry, has spared no effort in R&D since it pioneered the market with the world's first mass production of AMOLED in 2007 and the successful commercialization of QD-OLED in 2021.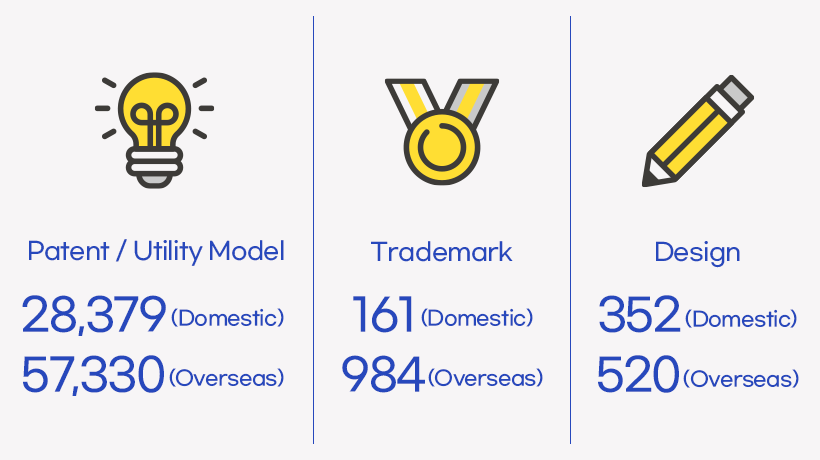 ▲ Snapshot of Samsung Display's Intellectual Property as of March 2023 (Unit: Cases)
As a result, Samsung Display has acquired 28,379 patents and utility models in Korea and 57,330 overseas. We also have trademarks and intellectual property rights for Diamond Pixel™, Eco OLED² Plus, Adaptive Frequency™, SSDR™, and QD-OLED™, among others.
To keep pace with the rapidly changing display industry, Samsung Display is continuously prioritizing technology development. In honor of Invention Day, we had the opportunity to sit down with Yong-Hwan Park and Ki-Ho Bang from the Process Development Team, who are actively engaged in research and patent development, to gain further insight.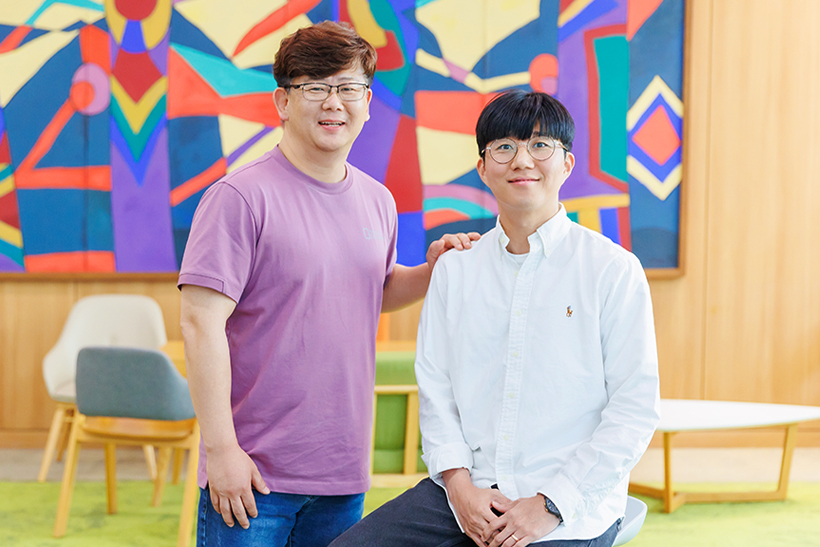 Q. It is a pleasure to meet both of you. Your roles at Samsung Display are directly related to patents. Can you tell me more about your responsibilities in relation to patents at the company?
Yong-Hwan Park – I am responsible for spearheading the development of cutting-edge technologies prior to commercialization within the Foldable & Sensor Innovation Group of the Process Development Team. Given the nature of my role, I have ample opportunities to unearth new patents. Specifically, I have dedicated myself to the advancement of Y-OCTA, a touch technology seamlessly integrated into displays, since 2015. Samsung Display proudly holds the distinction of being the pioneering force behind the commercialization of this groundbreaking technology. Securing the patent ahead of the market is crucial, considering that our competitors are actively vying to adopt this innovation as well.
Ki-Ho Bang – I am a member of the BP Development Group, specifically working within the Process Development Team alongside Yong-Hwan Park. Our department's primary focus has been enhancing the competitiveness of our Back Plane and creating a new Process Architecture (PA). I understand how the technical jargon may be a bit overwhelming. My specific responsibility lies in the development of Slim Bezel, a feature widely known by the public. The significance of this technology lies in achieving a thinner border, known as the bezel, around the display, resulting in a wider screen and an enhanced visual experience. Competition for patents related to this technology is intense.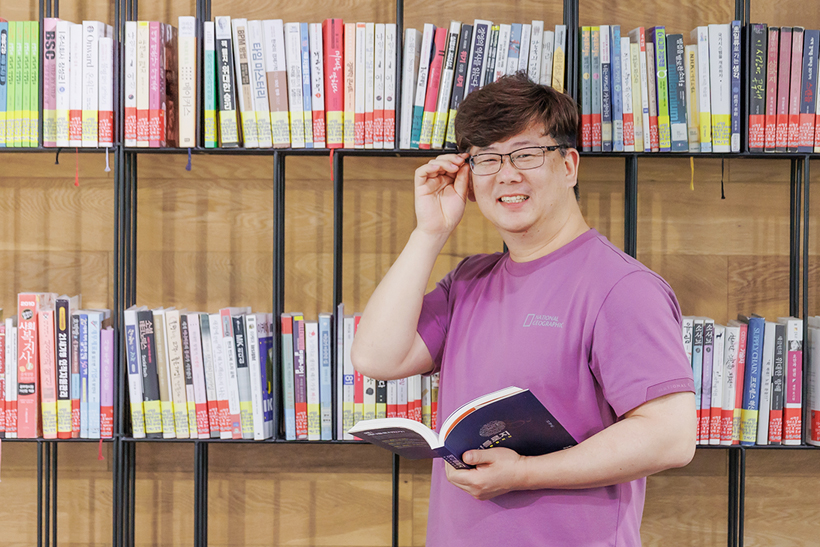 Q1. Among the patented new technologies, which one are you most proud of?
Yong-Hwan Park – I take great pride in all of our inventions, as we worked hard in developing each one. Among them, there is a particular innovation that stands out. It is called the 'Moisture-proof plastic double membrane structure with improved adhesion.' This invention revolves around a double polyimide (PI) structure, specifically designed as a substrate for YOUM panels. (Laughs) Allow me to elaborate further. When a single PI is applied, it can result in defects arising from particles or desorption processes, leading to inadequate moisture permeability. Samsung Display's invention addresses this problem by creating a double membrane that effectively prevents moisture permeability, even in the aforementioned defects.
This core technology is crucial in preventing potential defects or adverse impacts on the product. In recognition of this invention, the company has been honored with an award.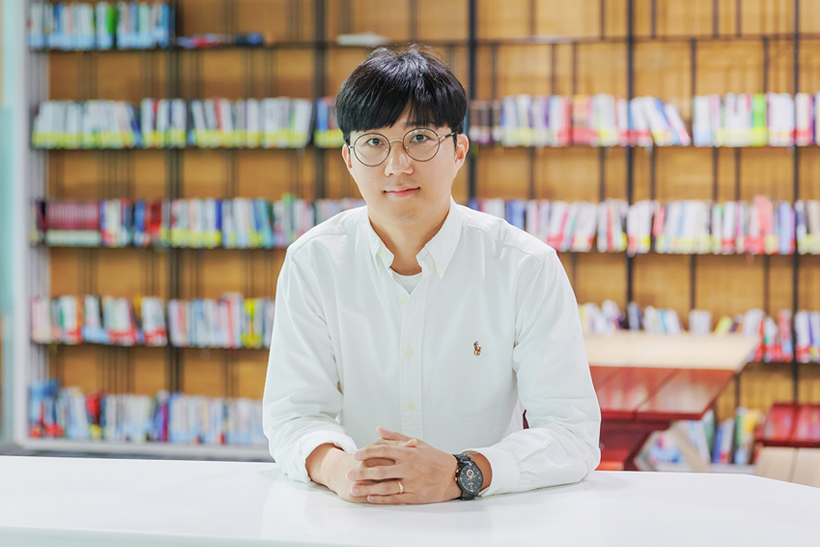 Ki-Ho Bang – Among the inventions instrumental in the creation of slim bezel, the Changing the structure of the bottom part of Y-OCTA invention filed in 2019 stands out as the most impressive. This invention involves intricate details that relate to modifying the wiring of the Y-OCTA by making structural changes in certain areas. This invention enabled us to transform the existing structure, resulting in a significant reduction of the bottom bezel. We deployed this invention in the mass production of the Galaxy S10 model, and have since continued its application in subsequent models featuring Y-OCTA.
Q2. It's impressive that you were able to translate fairly complex concepts into a technology that is convenient for everyday use. It must have been a long road to secure a patent for the invention.
Yong-Hwan Park – Conducting a thorough prior art search is a key step in the patent application process. The purpose of prior art search is to determine the novelty and non-obviousness of an invention. It involves examining existing patents to identify any similarities. If an invention is found to be identical to prior art, it may lead to rejection. Interestingly, we encountered cases where similar technologies were discovered in unrelated fields to displays, resulting in rejection. In such instances, we collaborate with our IP group to refine or narrow the invention, making the novelty more evident.
Ki-Ho Bang - When developing a slim bezel, it was important to consider not just one aspect but the entire process and how new technologies can be deployed. As a result, we faced more challenges than we initially expected. Fortunately, thanks to the support from our senior colleagues and the people in charge of the relevant departments, we were able to pass the patent application. As mentioned earlier by Yong-hwan, who upgraded the technology after discussing it with the IP Group, inventing requires the attention and support of those around you. It would have been impossible for me to achieve this alone.
Q3. It's great to hear how Samsung Display's cutting-edge technologies are born. Are there any research areas or technologies that you would like to challenge in the future?
Yong-Hwan Park – Lately, our main focus has been developing Y-OCTA technology for medium-sized products. It's a whole new ballgame compared to the mobile version, so I'm knee-deep in design work. It's May now, time for a much-needed break with my family to recharge and unleash even more groundbreaking ideas (laughs).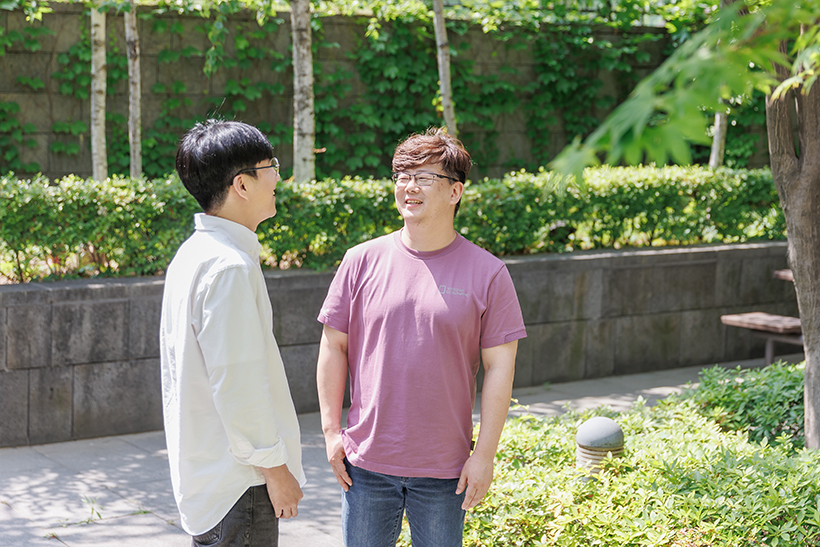 Ki-Ho Bang - Our team leader has repeatedly emphasized that the ultimate goal of slim bezel development is bezel-less. In other words, we want to get slim until there are no bezels. It's not an easy goal, but we're going to keep at it and continue to find ways until we find a solution. Thinking of my wife, child, and the second one on the way, I am more motivated than ever! (Laughs)
At Samsung Display, engineers and scientists from diverse fields collaborate to transform research into groundbreaking technological solutions. Through the cross-functional and cross-discipline collaboration, Samsung Display invents and takes novel discoveries from our research center into the marketplace!