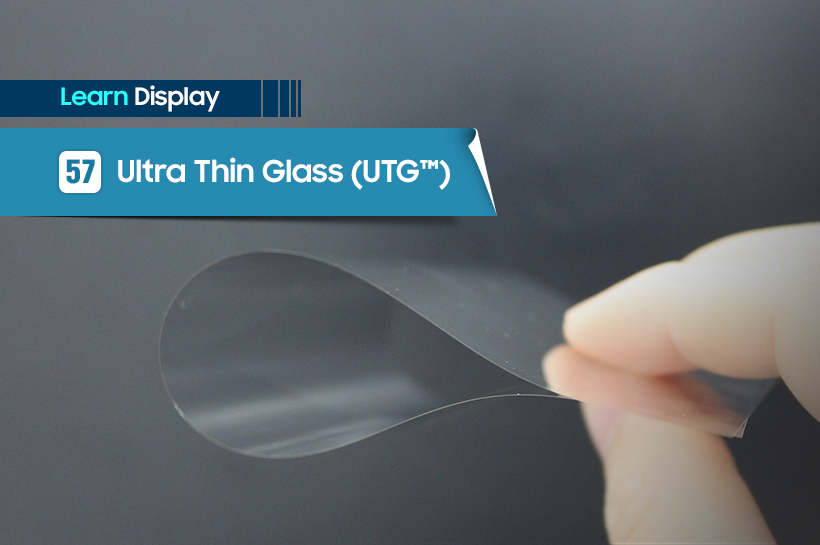 In the display industry, UTG™ (Ultra Thin Glass) is a super-thin tempered glass component that is used for the display cover window. UTG™ is not only easily bendable as it is less than 100μm thick but also resilient to scratches with its glass-like properties. When used as a cover window for foldable displays, it can enhance both usability and design aspects.
Display Cover Window
A display cover window protects the display panel from external impact. High transparency is expected since we use it to interact with display screens and durability is another trait necessary for minimizing cracks and scratches.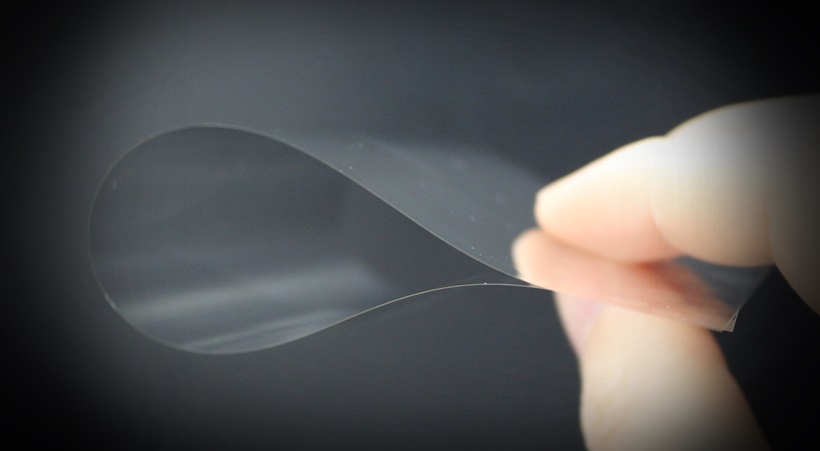 Samsung Display's UTG™ featured in Galaxy Z Flip for the first time is about 30μm. This is significantly thinner than the rigid OLED glass cover window, which is about 0.5mm (or 500μm) thick. The thinness reduces the level of stress in the folded part of a material, hence increasing the flexibility and bendability. Think of a piece of paper: The thinner it is, the easier it is to fold.
A procedure for enhancing glass to ensure its durability is essential for UTG™ used in foldable displays as ① it has to be thin, ② return to its original form when unfolded and ③ resistant to external impact. In other words, every UTG™ is a direct outcome of enhanced glass-forming that increases flexibility and resilience of thin-processed glass. By leveraging the advantages of glass-like characteristics and flexibility at the same time, you can find more of UTG in a number of foldable devices such as Galaxy Z Flip series, Galaxy Z Fold2 and 3.