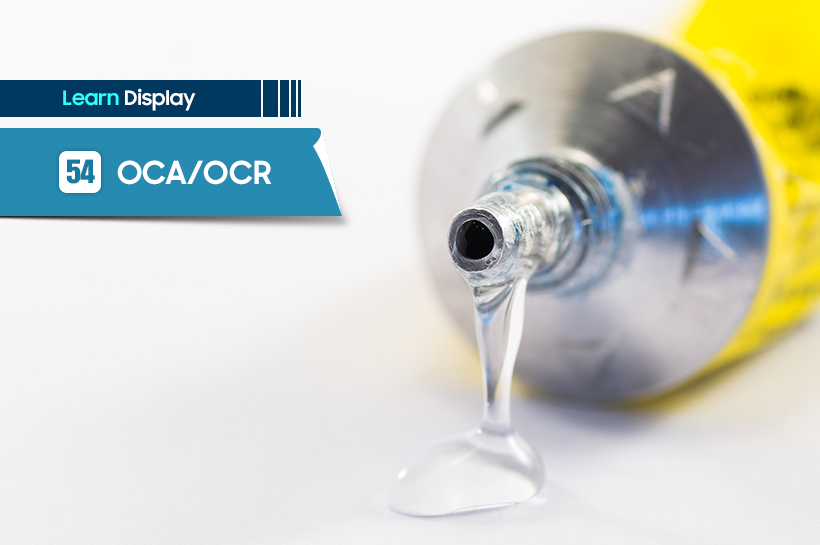 On top of a display panel, key components such as polarizers, Touch Screen Panel (TSP), and cover windows are attached. An optical bonding material is used to prevent the loss of light or minimize the light reflection that may occur due to these various components added on top of a display panel.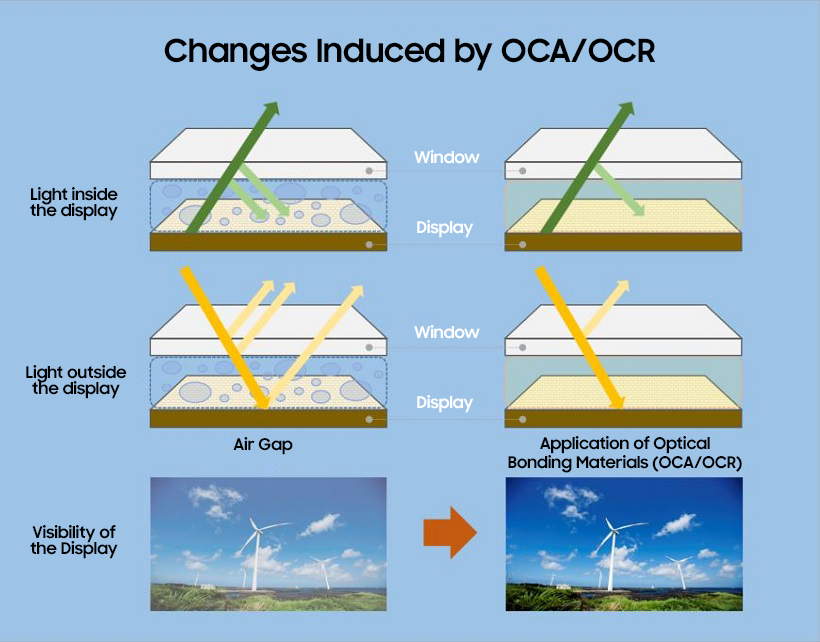 Before exploring the properties that optically clear adhesives (OCA) or optically clear resins (OCR) must have, it is important to note that light is refracted or reflected when it comes in contact with a surface of a different material. Refraction of light can occur in displays too when there are air gaps inside the product or light meets cover windows in the way, which reduces visibility.
To minimize reflecting lights, optically clear adhesives (OCA) or resins (OCR) with similar refraction index are used to eliminate air gaps within display products.
High transparency is a must for any bonding materials used for display products: Minimizing changes in light help displays express the best colors and contrast. Also, guaranteeing consistency over time is important so that the bonding material remains transparent.
A wide range of materials can be used for optical bonding. Acrylic, silicone, and urethane are the most common bonding materials of which acrylic is most widely used as it boasts the highest level of transparency and can be hardened fast by UV light.
The bonding materials can be also classified depending on their state: the optically clear adhesive is a film type that is similar to a double-sided adhesive tape, while the optically clear resin is in a liquid form.
Optically clear adhesive (OCA) is characterized by its excellent applicability as well as adhesivity in its solid form, while the optically clear resin (OCR) is effective in eliminating fine layers of air gap in its liquid form.
Optical bonding materials are widely used in industries beyond display, with the automotive industry being the prime example requiring optical properties. Your car windshield glass has optical bonding materials to ensure safety in case the glass breaks as well as minimize light reflection.